Leaves Festival in review
Tweet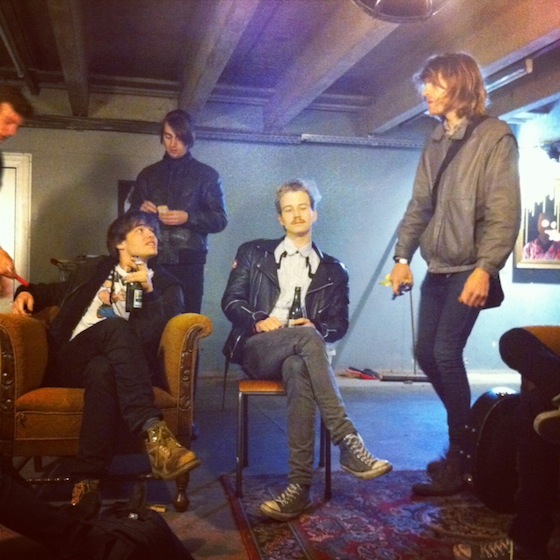 Leaves Festival rev Odense fra hinanden. Eller var det Odense, der rev Leaves fra hinanden? Festivalen blev afholdt for første gang i denne weekend på spillestedet Kansas City, bag arrangementet står en gruppe unge musikere med god smag, men festivalens styrke ligger også i, at Odense det sidste par år bare har forstret nogle interessante orkestre, der producerer sine egne ting og arbejder sammen lidt på kryds og tværs.
Fra Causa Sui/El Paraiso-drengene til de yngre orkestre som The Road To Suicide, Dorias Barraca og Syringe, samt de frie Svendborg-opkomlingene fra musikkollektivet AFMEDHOVEDET. En ven fremlagde den pointe, at de her bands ikke snakker om sig selv "som en Odense-scene", fordi det ikke nødvendigvis har noget at gøre med Odense som et sted, men at der bare er opstået en række forskellige bands, som har haft en vilje til at gøre det selv. Det, man lærer at elske ved Leaves, er, at publikum kommer helt tæt på og har meget respekt for musikkens forskellige former (men ok, ikke respekt for så meget andet til gengæld) – en kollektiv bevægelse med en åben tilgang til musik.
Støt dette Odense-arrangement ved at give musikken et lyt og give dem opmærksomhed på Facebook, så skal de nok klare resten selv: Leaves Festival, Syringe, Scared Crow, Snaredrum, Causa Sui, The Road To Suicide, Carlis, Balloon Magic og First Flush. Billeder i prioriteret rækkefølge herunder:
Syringe, noisy postpunk feat. guldøl og crowdsurfing: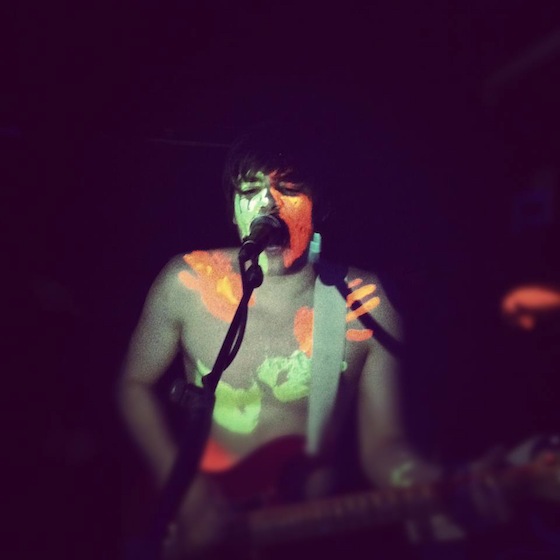 Causa Sui, første show i hjembyen Odense siden 2006, fantastisk form: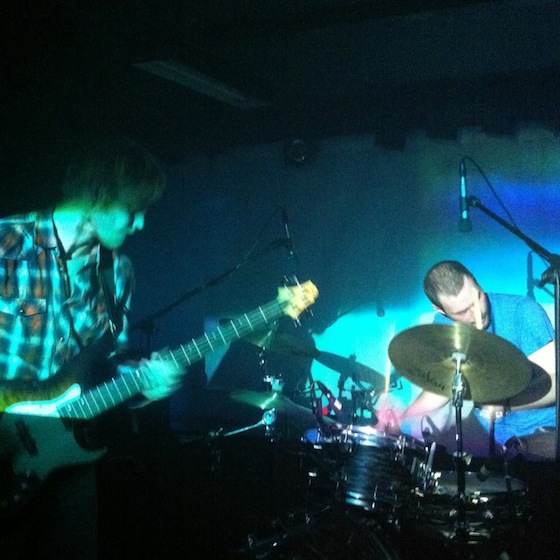 Scared Crow, den moderne popmusiks stenede lillebror, hjemmeproducerede loops og piano, en stille John Maus med Scott Walker-ish vokal.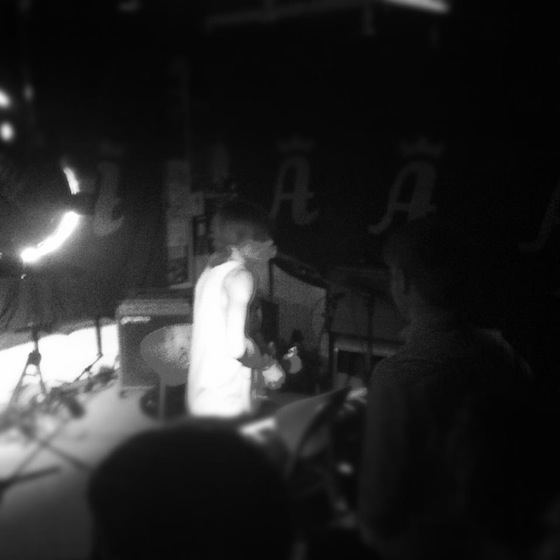 Improviseret eftermiddagsshow Leaves x El Paraiso Ensemble i fri form, kosmisk kraut: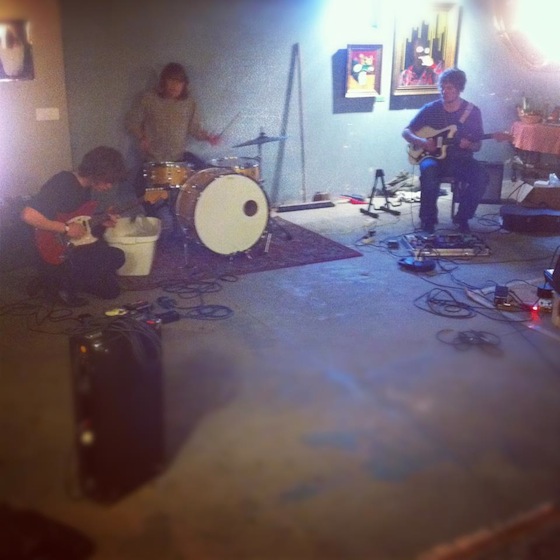 Snaredrum, Fredericia x Aarhus, fersk version af 90'ernes uafhængige musikscene genoplivet: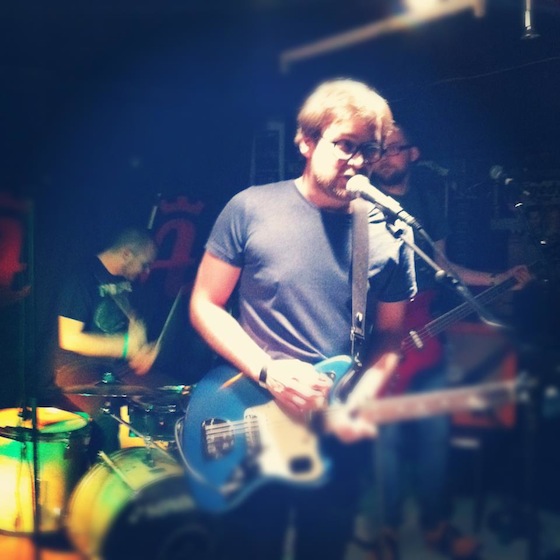 First Flush, aggressiv punktrio fra Af Med Hovedet-kollektivet: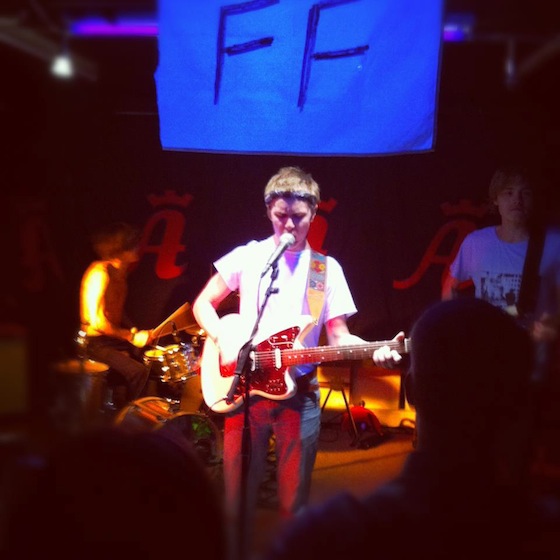 Larsen & Furious Jane genopfinder sig selv: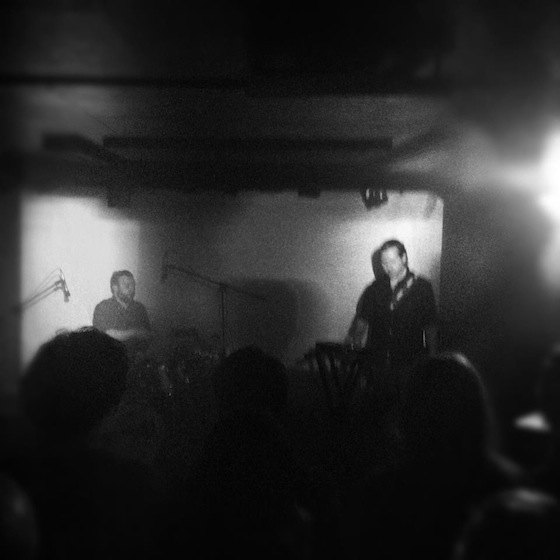 Beardy Durfs, Roskilde-aktuelt støj:
Rockbussen, inden anarkisterne smadrede lortet:
Balloon Magic, velspillende Odense-favoritter, melodi møder punk: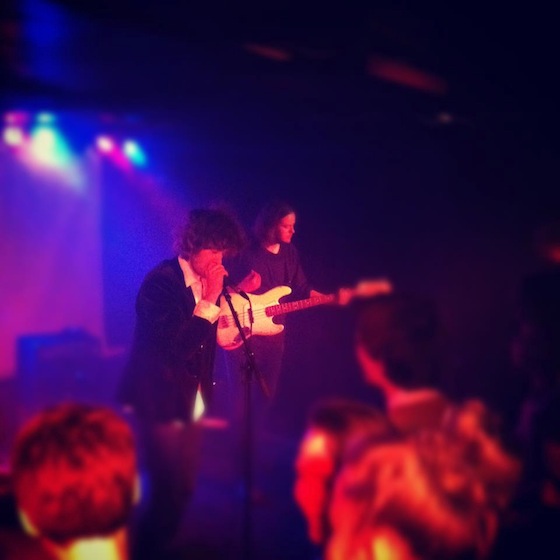 Lucky Dragons' Gong-dragoner fra LJUD.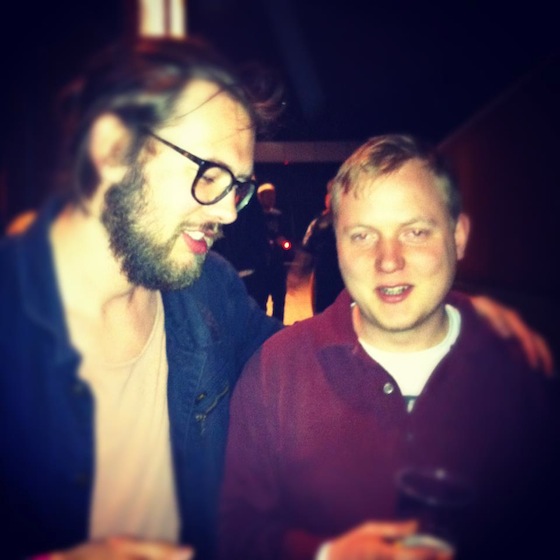 NB-objektivitet. Passive/Aggressive var inviteret af Leaves, der sponsorerede hotel og en backstagesandwich.
previous post: Mixtape: Kala-OK