R.I.P. Barron Machat & Hippos In Tanks –
Mindeord over en Far Side-forkæmper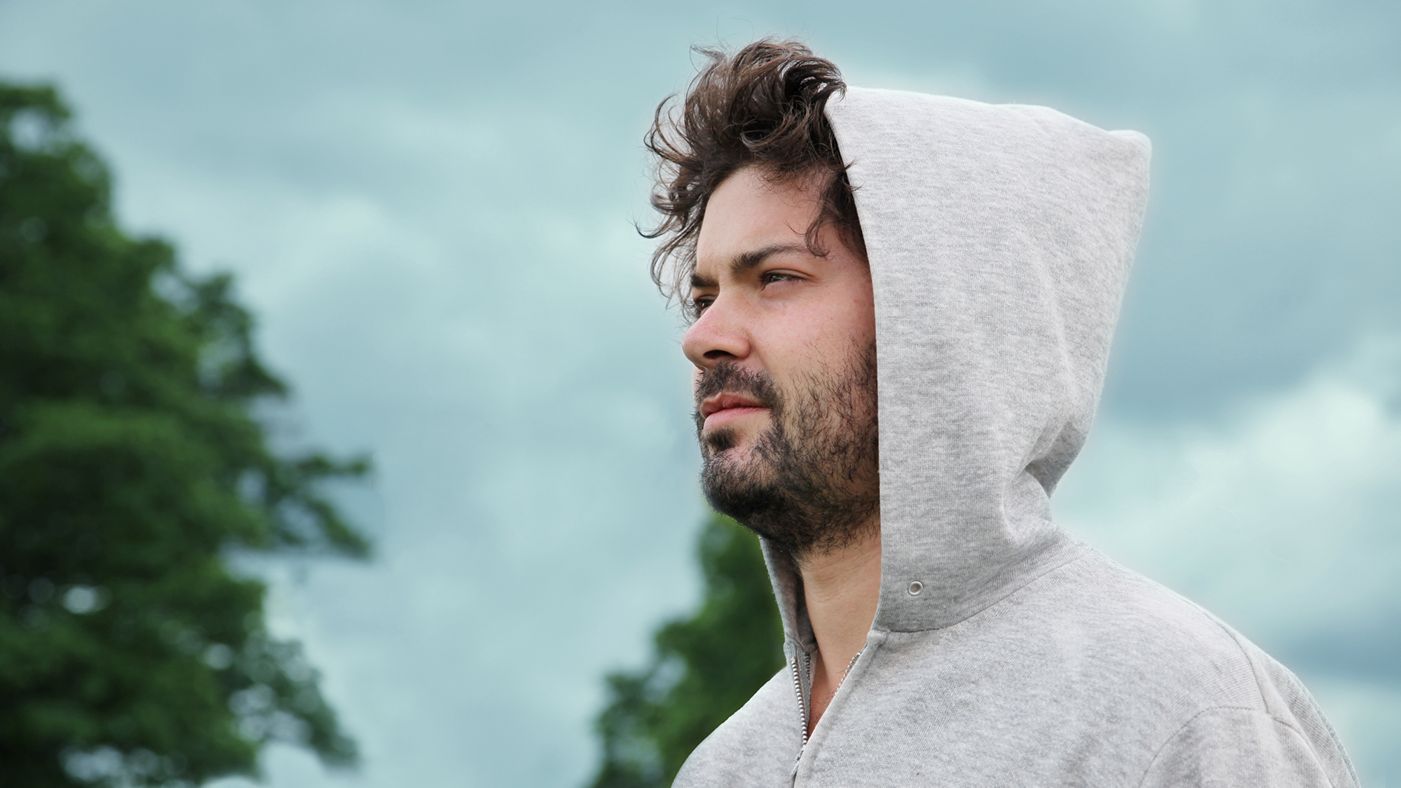 Af Simon Christensen
Sidste onsdag døde Hippos In Tanks-grundlægger Barron Machat i et biluheld i Miami. Han blev 27 år.
Selvom det hører til de absolutte sjældenheder, at vi her på bloggen skriver om en branchepersonlighed, endsige et mindeord, der var så langt fra det danske musikmiljø, er det alligevel noget særligt med det lille Los Angeles-pladeselskab Hippos In Tanks, hvis katalog og tænkning på mange måder inspirerede tilblivelsen af Passive/Aggressive.
Hippos In Tanks blev startet i 2010 af to radioværter, men det var i det store hele Barrons hjertebarn. Han opdagede og i nogle tilfælde genopdagede kunstnere som Grimes, Laurel Halo, Hype Williams/Dean Blunt, James Ferraro, Games, Ford & Lopatin/Oneohtrix Point Never, Nguzunguzu, Sleep ∞ Over og Arca, og nåede i selskabets relativt korte levetid på 3-4 år fra 2010 til 2013 at udsende noget af de nævnte kunstneres bedste materiale (inden de fortsatte videre på større labels som Rough Trade, 4AD, Warp, Mute m.fl.). Og endda at gøre det med en ukuelig tro på, at små artister også kunne præge radiofladen og derved detronisere forskellen på undergrund og mainstream.
"Machat's label Hippos in Tanks appeared out of nowhere in 2010 with a young roster and an aesthetic that embraced the sounds of Eighties pop, modern R&B, noise, folk, techno, new age and more without being beholden to the past. In less than five years, a strange new world of sound would emerge. The label Hippos In Tanks (co-founded with Travis Woolsey) may have taken its name from an obscure collaborative work from beat writers Jack Kerouac and William Burroughs (1945's "And the Hippos Were Boiled in Their Tanks"), but the label acronym 'HIT' spoke to Machat's ultimate vision for the label."  — Rolling Stone Magazine, April 2015.
Passive/Aggressive mødte kun Barron nogle enkelte gange på festivaler og Hippos-showcases i USA, via Kasper Bisgaard, men vi fik løbende formidlet selskabets nyeste udgivelser og kontakt til kunstnerne. Da bloggen blev grundlagt for fire år siden, havde Kasper og Nikolaj fra S!B!P! hyret Ford & Lopatin alias Games til åbningsfesten, men koncerten i Ideal Bar blev grundigt spoleret af folketingsvalget og Helle Thorning-Schmidts valgfest samme dag i Store Vega i samme bygning. Og mens Laurel Halo (Loppen/Click Festival), Oneohtrix Point Never (Loppen), Grimes (Pop Revo), Dean Blunt (Click/Jazzhouse) og James Ferraro (Distortion/CPHDOX) har besøgt Danmark med svingende held/besøgstal via samme forbindelse i de følgende år, har det altid været til vores store begejstring på Passive/Aggressive.
Vi har betraget Barrons projekt med Hippos som vellykket. De her outsidernavne har ikke bare klaret sig i den kommercielle big league, men også fastholdt en vild kunstnerisk integritet, samlet den kritiske masse fra The Wire til Top-40 (eller hvad det hedder i dag, måske Youtube) og inspireret et musikmiljø hele vejen hjem til vores andedam – og for mig personligt åbnet mit syn både på elektronisk musik og kunst i internettets tidsalder. Eksempler herunder.
Over en bred kam har Hippos In Tanks repræsenteret kunstnere, der har samplet, gjort grin af eller kritiseret det post-internet-samfund, der har båret musikindustrien de sidste 10 år, men har gjort det med en bro fra kunstmusik til popmusik. Dét er Barrons værk.
Info: Søndag aften kl. 20.00-23.00 samsender Passive/Aggressive og The Lake det bedste fra Hippos In Tanks effektive levetid på thelakeradio.com som en hyldest til Barron Machat. Der er en officiel mindebegivenhed for Barron Machat søndag den 19. april i New York.
previous post: Robert Aiki Aubrey Lowe & Ariel Kalma –

Med fuglene som stemmegaffel og vandløbet som metronom