Rhizome –
Gatherers, Not Hunters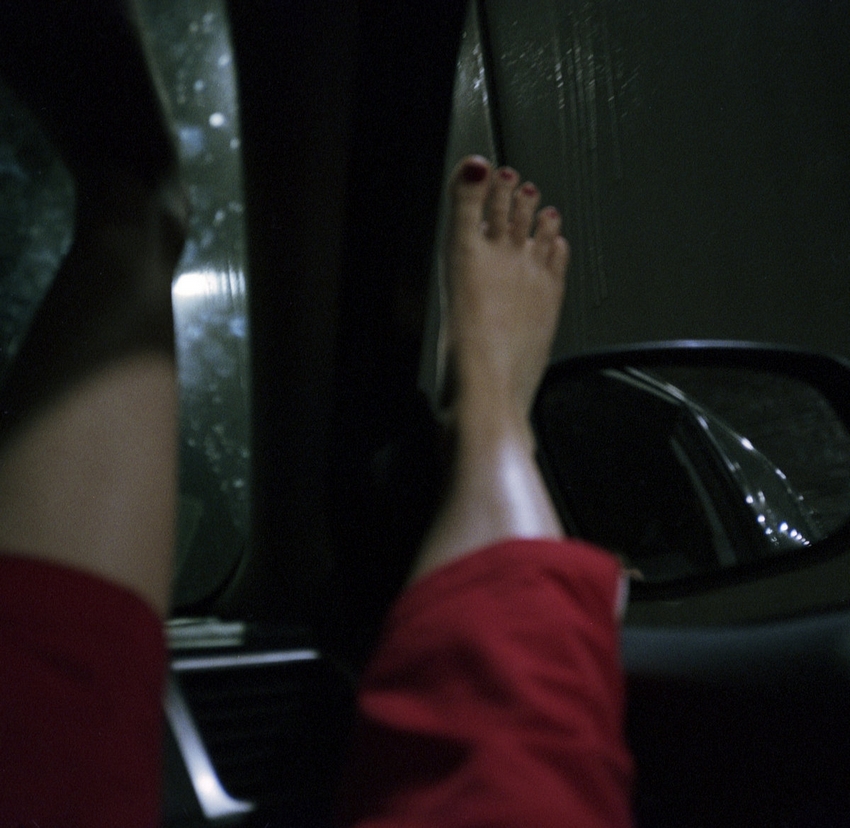 Various Artists: "bag/belly/box" (Rhizome, 2021) – review by Ivna Franic
"One relationship among elements in the novel may well be that of conflict, but the reduction of narrative to conflict is absurd. (I have read a how-to-write manual that said, "A story should be seen as a battle," and went on about strategies, attacks, victory, etc). Conflict, competition, stress, struggle, etc., within the narrative conceived as carrier bag/belly/box/house/medicine bundle, may be seen as necessary elements of a whole which itself cannot be characterized either as conflict or as harmony, since its purpose is neither resolution nor stasis but continuing process."

– Ursula K. Le Guin
The quote above is taken from "Carrier Bag Theory of Fiction", Ursula K. Le Guin's 1986 essay on storytelling. Citing Elizabeth Fisher's Carrier Bag Theory, originally described in her 1979 book, "Women's Creation", Le Guin proposes that the first cultural device was an object that functioned as a carry bag of sorts, rather than a weapon. Drawing from that idea, Le Guin refutes the heroic, competitive and conflict-infused logic that has come to be taken for granted as central not only to building a proper narrative arc, but also to our understanding of history and life in general.
Borrowing the name of their new compilation, "bag/belly/box", from "Carrier Bag Theory of Fiction", Copenhagen's Rhizome label sets out to offer a collection of pieces inspired by Le Guin's essay. Unlike Le Guin and Todd Barton's "Music and Poetry of the Kesh" – a fictional anthropological record of sorts in which the duo of a famous sci-fi writer and a composer create "documentation of an invented Pacific Coast peoples from a far distant time" – "bag/belly/box" takes a nonfiction text as its source material and allows the artists to provide very different musical interpretations of the essay's topic. Gathering different artists to participate in the project was the first and obvious step in affirming Le Guin's insistence on doing away with the lone hero. But the dedication to the source material does not end there.
Despite the occasional abrasiveness in sound, an unusually serene mood permeates the entire compilation. L.Mantis's sparse autotuned r&b and Messell's floating ambience help offset the tension from Lucas Chikhieo's opening track. The spirit of Inga Copeland inhabits iolous's "ladder", with peaceful lyrics setting the tone for the rest of the release. Ryong's quiet, calm miniature brings to mind Secret Boyfriend, one of Blackest Ever Black's best kept secrets, before a new dawn breaks as rays of light pierce through J Sliwa's "Carry Me". The inviting mood of Helena Gao's ominously quirky pop tune centers around cooking on a Sunday night. It then spills over into "Swell" as the track flows perfectly into Alto Aria's hesitant electronics. The gentle chords of Skarv's contribution give way to pulsating sounds, bursting with recognizable Scandinavian melancholia which somehow perfectly embodies the difference between the approaches to history and storytelling displayed in Le Guin's essay. KRY's peaceful, blissful song makes for an appropriate ending to the compilation.
Curated by Alto Aria and Skarv, the compilation features excellent pacing and sequencing, affording equal opportunity to its ten artists to contribute their interpretations of the topic without the tracks ever overpowering one another. A mish-mash of styles and influences, "bag/belly/box" ultimately feels united, very much succeeding in "removing the hero". It's easy to come up with a reference point and slap it onto the project, but what's not as easy is to deliver on the promise of connection with the source material. This is precisely why "bag/belly/box" works so well: with Le Guin's essay in mind, everything comfortably falls into place.
Info: The compilation was released in the end of March. All proceeds from album purchases on Bandcamp will be donated to Close Ellebæk, a group of activists continuing the work of resistance against Ellebæk Prison at Center Sandholm.
previous post: New print –

Macon Holt "On Popular Music"