Courtesy –
Adding nuance to the Copenhagen techno sound (interview)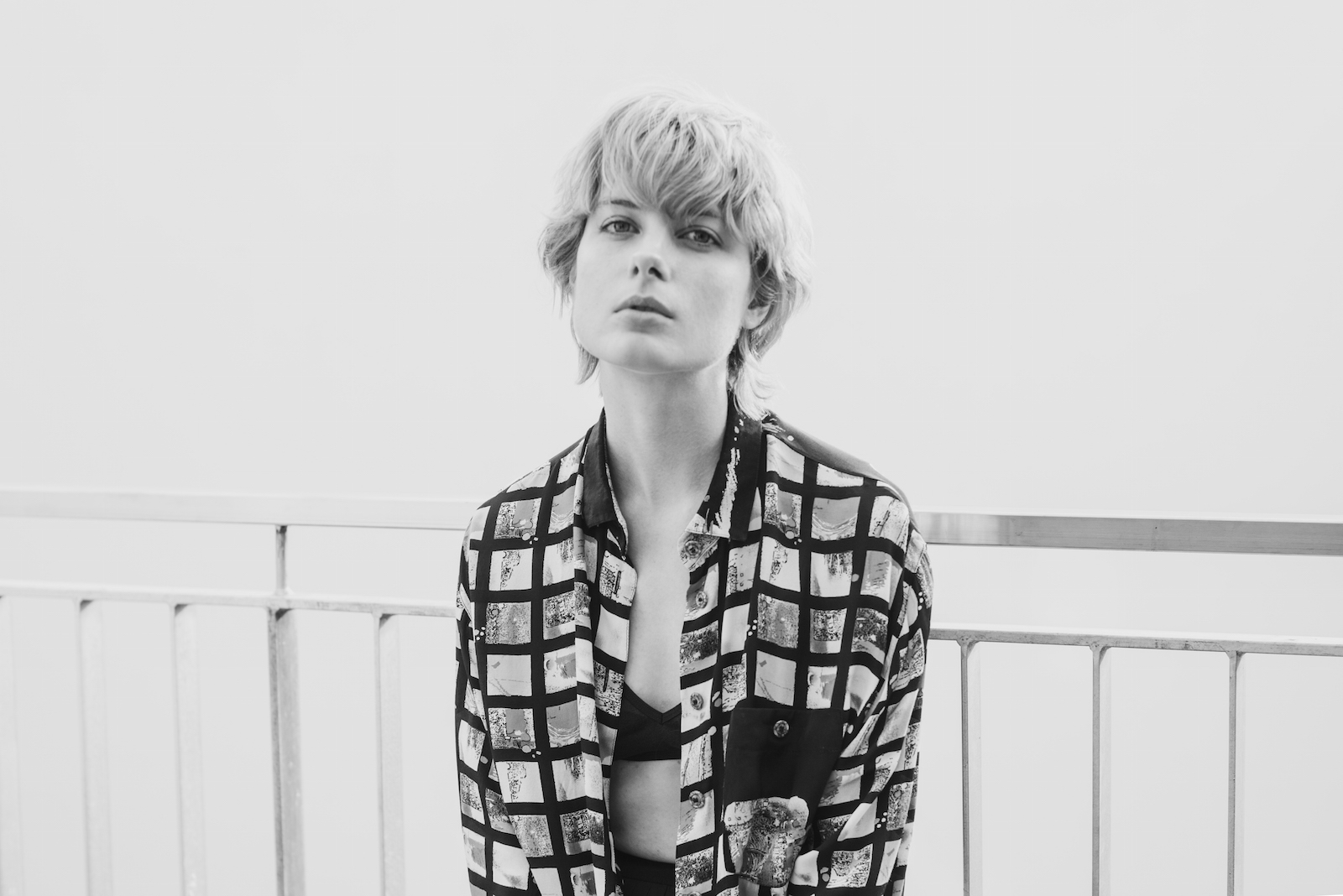 Interview and reportage by Cameron Pagett. Additional photos by Kasia Zacharko.
A liberal array of red and blue light columns course across a very crowded floor. The beginning hours of morning have fallen over the city and again I am perched at the lighting desk in Volume KBH. Another year, another chapter in diy-organiser Fast Forward's history unfolds in a smokey warehouse. The speakers are loud, it is nearing halloween and many of the patrons arrive and move with the music in outlandish costumes bringing an extra flair to the scenery and special ambiance this Copenhagen-based collective is known for.
Standing in the dj booth, tenderly and carefully managing the controls stands almost certainly Copenhagen's most recognized techno-dj, Courtesy (Najaaraq Vestbirk), founder of the now closed renown local label Ectotherm and current creative director of new project based label Kulør. Music swirling like a ravishing tailwind after a hurricane, bodies swaying in the heat, she is taking the audience through a joyous and energetic set full of feeling, emotions and dancing bliss. The lights begin to beam as fire strobes reaching down and the familiar nostalgic and present melody from Kulør's first release and Schake track "Automated Lover" fills the room.
From the lighting desk situated near the ceiling I feel as if the room is standing still. The mood is strong in this track, it's the type of song that makes one feel as if you can see time unfold in slow motion while your feet move a kilometer per second. The strobes turn to glorious pillars of lightest blue and drape over the walls romantically, Courtesy sways her head rhythmically from side to side residing in her element, hands on the controls and heart seeping into the speakers. She is in a special place. Læs resten