STARGATE –
Superhelt for kirurgisk trance og abstrakt computermusik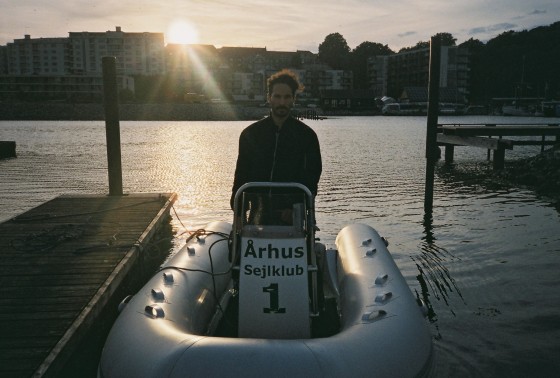 Af Tobias Corell. Fotoreportage af Alexander Julin.
Den italienske elektroniske musiker Lorenzi Senni stod for én af sidste års bedste koncerter på Festival of Endless Gratitude med en røgfyldt og skamløs performance udi ny europæisk trance under navnet STARGATE. Senni, der udkommer på prominente selskaber som Editions Mego (solo) og Hundebiss Records som STARGATE, har gode forbindelser til København og vender allerede tilbage i 2013 på Sejerø. Sammen med vennerne på det italienske Hundebiss Records har Lorenzi Senni og labelets grundlægger, Simone Trabucchi, været primus motor for selskabets helt særegne retning ud i tomrummet mellem elektronisk, hypnagogisk og avantgarde-musik med blandt andet masser af synthesizere. Musikken er milevidt fra den danske alkohol-snøvlende virkelighed, men stadig berusende effektfuld.
How is the music scene in Milan right now? Do you get to experience it, or are you recording and travelling all the time?
Lorenzo Senni: "Milan is cool right now, I'm very happy. We are a group of people doing stuff together. We play shows, organize events, have recording sessions and hang out. I think it's a perfect scenario to create nice stuff. We also used to perform together (in one night, not in the same time) as CB21. Cesare Balbo 21 is the address of my house in Milan; it's like the headquarters."
2012 was a great year for you, getting a lot of recognition and critical acclaim for both Hexplore Superfluidity (Stargate 12", Hundebiss) and Quantum Jelly (Lorenzo Senni, Editions Mego). Do you have any solo-releases planned for 2013?
"Yes, but I can only mention this ART EDITION (LP + DVD 5.1 Surround) which I'm finishing. More soon – sorry, I'm very superstitious."
You have an impressive roster on your own label, Presto!? Records. Are you finding it difficult to be a busy musician and managing your label at the same time?
"Presto!? turns 5 years old this summer, and I'm very happy about everything, but from September I want to develop it into something new that I have in mind which hasn't been possible to realize until now. I need the summer to arrange things and prepare the bomb and then drop it in autumn 2013. Be ready…still radical. But yes, it is becoming difficult to take 100% care of the label. I had to delay releases and so on. I don't like to since, as an artist, I know what it means to have your record delayed. Unfortunately, I can't pay my rent with Presto!?, so I have to give priority to concerts. My girlfriend, Valentina, is a graphic designer, so I hope she can design all the next releases. That would be a big help."
Last time we spoke was at CTM-festival in Berlin back in February. At one point you took off your Stargate jacket and said something like "Now I'm not Stargate – I'm just Lorenzo." What are the differences between how you approach your Lorenzo Senni recordings and your Stargate recordings?
"Organs of my body: Stargate is the heart; Lorenzo Senni is the brain and the balls together."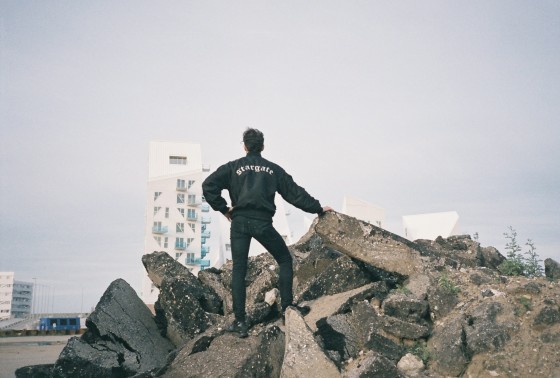 Læs resten