Festival of Endless Gratitude optakt: Stargate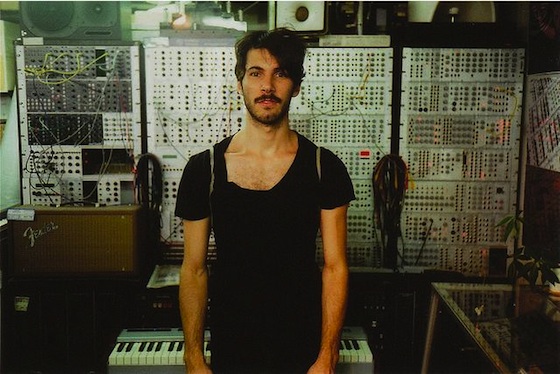 Den italienske producer Stargate kommer til København for at udlægge sin hypnagogiske technodrøm, som demonstreret på albummet "Driving Hyperreality". Lorenzo Sennis sideprojekt udkommer på det vilde italienske label Hundebiss Records (også Hype Williams, Jaws m.fl.) og er en anaestetisk glat synthesizerflade med guitarsoloer og messende vokalsamples, hvis konturer er små fraktaler – tilsyneladende en stor ensformig masse, men også med uendelige repetative detaljer langs kanterne. Hvis Lorenzo Senni lyder en racerkører, er Stargate hans formel 1-soundtrack.
Til oktober er Stargate aktuel igen, denne gang i sit eget navn med Lorenzo Senni – "Quantum Jelly" på Editions Mego. En analog næsten live-inspillet plade, der agerer moderskib for Stargate-sattelitten: "A record deeply influenced by his love of 90's trance/hard-trance music and a growing interest of the musical structures and sound archetypes of this genres. Taking the most obvious characteristics of this kind of music (spoon fed with supersaws, build-ups of several minutes and over-the-top-instant-gratification melodies) Senni worls with these in relation to his own background in experiamental and noise cultuire. Creating tracks with just one simple idea and forcing it into a typical "non-build-up", a sonic spiral of repetitive and percussive arpeggiated melodies." (via Editions Mego)
Info: Lorenzo Senni giver koncert i København som Stargate fredag nat den 21. september til Festival of Endless Gratitude (RSVP).
previous post: FOEG – Et mixtape der skal give forsmag på Festival of Endless Gratitude 2012