Tomaga –
Et minialbum af tidsløse kredsløb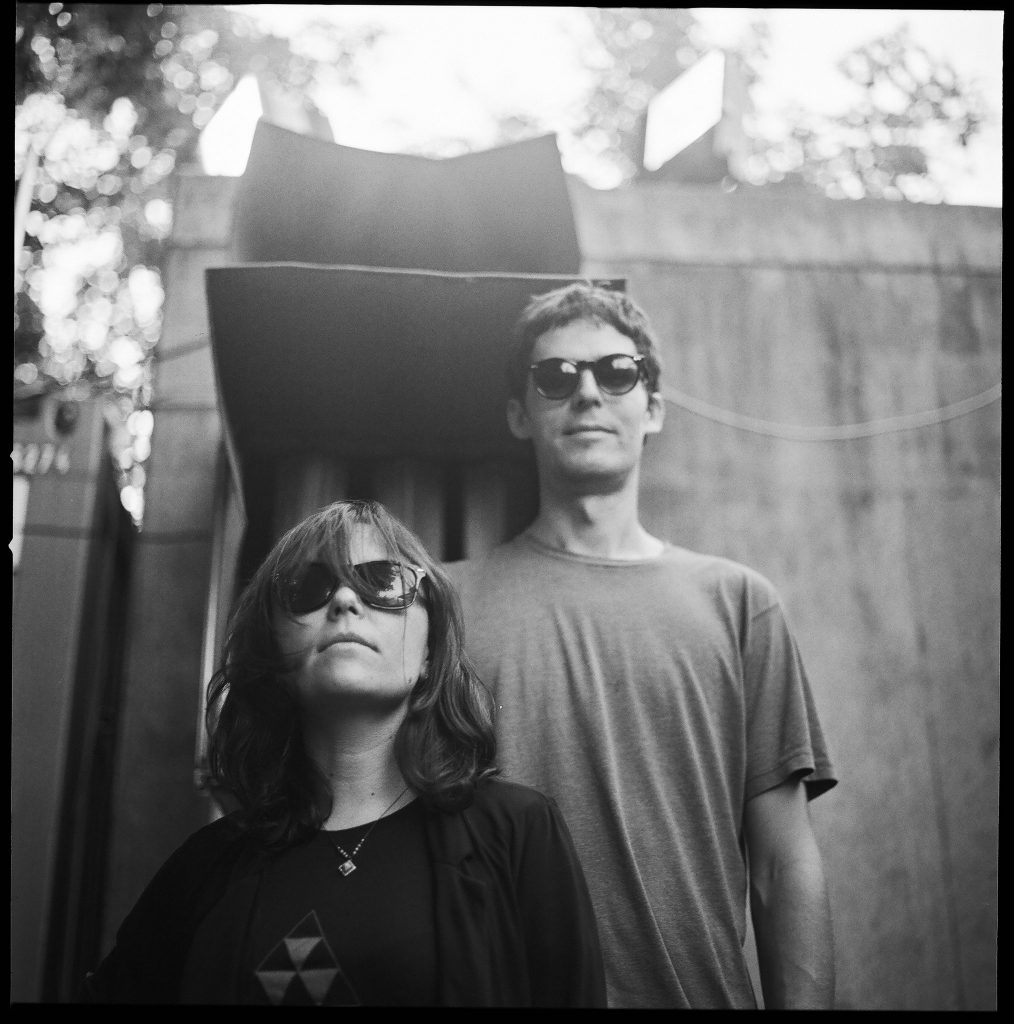 Af Mikkel A. Kongstad
Tomaga er fløjet for langt under radaren. På trods af to albumudgivelser og nu én EP er der stadigvæk ikke nok kærlighed derude til den engelske duo bestående af Tom Relleen og Valentina Magaletti (The Oscillations, Raime, Vanishing Twin m.fl.). Forhåbentlig hjælper denne EP duoen lidt længere frem i spotlightet.
"Greetings from the Bitter End" består af fire numre, to originale kompositioner og to genfortolkninger af numre fra Cavern of Anti-Matter og $hit & $hine. Det musikalske udtryk kan bedst opsummeres som en art mørk og ritualistisk psych/free-jazz/kraut, der synes at at eksistere et sted mellem Silver Apples, The Heliocentrics, Stereolab og noget så u-2017-agtigt som trip-hop.
Valentina Magalettis nærmest industrial-groovy trommer med let raspende jazzkant arbejder sig ud og ind af Relleens elektronisk slørrede lydkollager, der sammenfletter kosmisk vraggods med underjordiske strømninger og mørke synthmønstre. Selvom der kan trækkes et væld af referencer (fra vidt forskellige perioder) ud af Tomagas lyd, så formår Relleen og Magaletti at skabe et selvstændigt lydprodukt, der samler det hele på ny og lever i kraft af dets tidsudviskende signatur, de mørke ritualismer, de trance-agtige grooves og det industrielt kosmiske lydlandskab.
"Greetings from the Bitter End" er på den baggrund en af 2017's hidtil mest interessante mini-album/EP'er.
Info: Tomaga "Greetings from the Bitter End" 12″-vinyl er ude nu på Kaya Kaya Records.
previous post: Resonans –

En broderlig eksponering af feltoptagelser og droner