Året der gik –
En fordomsfri anti-kanon for et markant, musikalsk år: De 200 bedste udgivelser i 2018 ifølge Mikkel Kongstad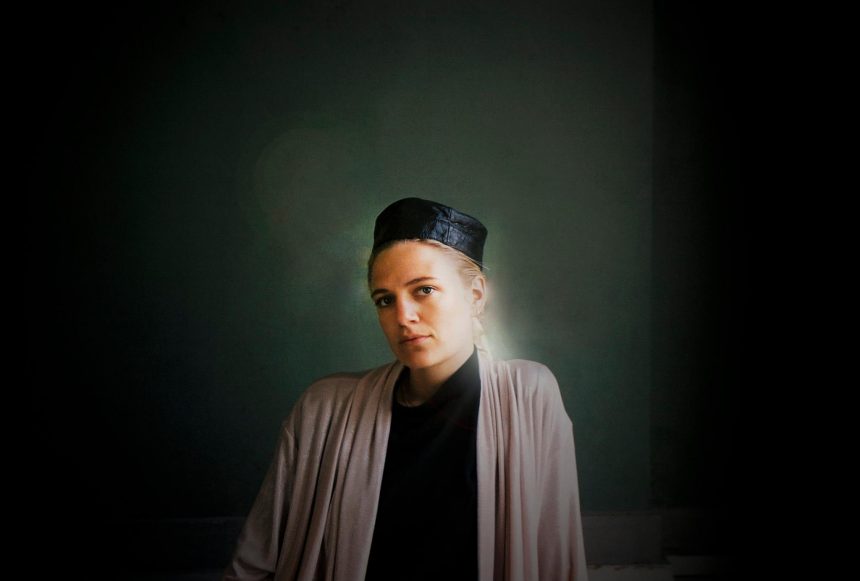 Af Mikkel A. Kongstad
2018 har været et markant år for musikken. Et år med en himmelråbende diskrepans mellem den faktiske virkelighed og det, jeg i den mediebårne, politiske verden efterhånden har lært at forstå som den "virkelige virkelighed": den virkelighed, som man subjektivt fremkalder gennem sin egen politiske observans for derefter at kunne tilbyde rigtige løsninger på den virkelige virkeligheds problemer. Det går bedre end længe for musikken. Både nationalt, internationalt (og her snakker vi ikke kun i Vesten), hos kvinder, hos mænd og så videre. Især hvis man kigger på den kunstneriske kvalitet af musikken for 2018, også selvom vi er så langt inde i et neo-liberalistisk, kapitalistisk mareridt, at det er et udtryk for noget så farligt som smagsdommeri at forholde sig til kvalitet. Og dét vel at mærke i en tid, hvor der nærmest ikke er et tv-medie i verden, der kan formidle indhold eller et emne uden at gøre det igennem en konkurrence.

Nå, men diskrepansen. Det er den, jeg forholder mig til lige nu. 2018 har været et markant, musikalsk år.
Imens musikformidlingen hos flere af de etablerede medier (de landsdækkende aviser såvel som DR) efterhånden syntes at være beskåret drastisk, har landets kulturminister varslet yderligere nedskæringer på den regionale spillestedsstøtte. Og uden at gå ind i en større debat om spillestedsstøtten, så virker denne omprioritering som endnu en spareøvelse, der rammer den danske musikformidling. Det er her, man fristes til at indskyde, at det kan da også virke relativt ligetil for en dansk kulturminister at konstatere, at der ikke er nok gang i den danske musikscene, hvis man bare åbner for DR eller et af de landsdækkende dagblade for at finde … ja, hvad? Noget interessant om musik? Glem det.

I år får du fra denne signatur 200 af verdens bedste plader, kassettebåndsudgivelser, trippel-album, mini-album og så virkelig meget videre samlet på en årsliste for 2018. Det er nødvendigt. Både at blande formaterne og ophav (nationalt som internationalt, kvinder som mænd, techno som jazz, etc.) sammen, men også at forsøge at dokumentere og videreformidle noget af al den grænsenedbrydende, fællesskabsskabende og globale kultur, der florerer på musikscenen lige nu. Det er nødvendigt, fordi det fordrer en fordomsfri og åben lyttetilgang til materialet. Dét at nøjes med en top 10 eller 20 vil spille ind i en altmodisch, kanoniserende musikformidling, der på sigt er med til at skabe altoverskyggende fortællinger om gamle dinosaurer, der åbenbart nærmest på egen hånd skabte og definerede musikhistorien, imens en potentielt mængde relevante revolutioner ville blive efterladt i skyggen og dermed være pokkers svære at opdrive for fremtidens nysgerrige ører, der vil søge tilbage i historien for at finde glemt guld.

Lad os endelig omfavne og dokumentere den umådeligt store verden omkring os, imens den stadigvæk er her. Præcis sådan er tanken bag filmprojektet og soundtracket "Small Island Big Song", der er dedikeret til at fortælle historierne om, og ikke mindst dokumentere og videreformidle, de sang- og musiktraditioner, der forbinder Oceaniens mange små udrydningstruede øer og befolkningsgrupper. Samme ræsonnement ligger bag musiker og producer, Laurent Jeanneaus (aka King Gong), "Music of Northern Laos" og "Music of Southern Laos", der består af næsten et helt årtis arbejde med feltoptagelser i fjerne kroge af Laos, hvor Jeannau forsøger at indsamle og videreformidle den immaterielle arv, der ligger i de lokales traditionelle sange, der aldrig tidligere er blevet optaget og indtil nu kun er gået videre i arv til de lokale.

Også i år har kvindernes manglende repræsentation på festivaller og spillesteder været genstand for debat. Igen synes en af de mest slående misforståelser i hele debatten at være misforholdet mellem virkeligheden og "den virkelige virkelighed". Ved en nærmere optælling består denne top 200 stort set af lige dele mænd og kvinder, så ja, der kan muligvis stadigvæk være et godt stykke vej til at få endnu flere kvinder ind i musikverdenen, men vi behøver til gengæld ikke bekymre os om at finde forbilleder og fantastiske kvindelige musikere. For de er der i den grad. Hvad enten du er til jazz, free jazz, pop, techno, kunstkollager, noise, soul, avantgarde, psych, spiritualistisk musik, minimalisme, afro-pop etc., så er det alt sammen på denne top 200. Fra danske CTM, Clarissa Connelly, Astrid Sonne, Puce Mary, Tanja Vesterbye Jessen, Nanna B., Signe Dahlgreen og Frk. Jacobsen med hver deres helt eget musiske sprog til internationale navne som Park Jiha, Jessica Lauren, Lucrecia Dalt, Deena Abdelwahed, Fatouma Diawata, Cucina Povira, Hiro Kone, Kate NV, Nubya Garcia, Kelly Moran, Rosalía og sågar Mariah Carey, der endelig fik hevet sig tilbage til at fokusere på musikken og måske ligefrem har bedrevet et af sine fineste, mest sammenhængende album nogensinde med dette års "Caution".

Årets plade, der efter min mening må betegnes som en ny dansk milepæl inden for sangskrivning, er fra Cæcilie Trier aka CTM, der med den mesterlige "Red Dragon" gav os en æterisk balancering af sangskrivningen som værende noget, der eksisterer i et drømmestadie, hvilket tillader, at man konstant er i forhandling med forskellige konkrete og abstrakte faser uden at miste sit melodiske anker og sit øjeblikkelige nærvær. Årets næstbedste kommer fra det fremragende portugisiske label, Príncipe, der igen i år viste vanlig høj kvalitetsbarriere inden for feltet "inverteret traditionel portugisisk folklore og rytmik konverteret til spraglede, dansegulvsudvidende og globale techno-størrelser" med udgivelser fra bl.a. P. Adrix, DJ Lilocox og Nídia. Men det er Niagaras mildt abstraherende meditationsmusik/fourth-world synth-psychedelia, hvor fremtidens endnu ikke etablerede minder flyder sammen fortidens ikke helt fortabte ditto, på albummet "Apologia", der løber med mest fortjent opmærksomhed i år. Årets tredjebedste er Yoruba-præsten Abraham "Aby" Rodriguez, der med projektet Okonkolo og pladen "Cantos" formidlede et sjældent tiltrængt skud religiøs musik i en tid, hvor verden synes styret af dét kaos, ukontrollerbar kapitalisme skaber. "Cantos" er brygget på ekstatisk religiøs musik og spirituelle, transatlantiske fællesskabsrytmer, der fortæller historien om Yoruba-folkets vandring (flugt) fra Nigeria videre til Cuba og Caribien for til sidst at lande i bl.a. New York, hvor "Aby" Rodriguez administrerer arven og fortællingerne om, hvordan befolkningsvandringer og de religiøst fordrevnes flugthistorier er med til at danne en global samvittighed og et nødvendigt fællesskab i musikken.

Derudover afspejler årets top 200 Londons jazzscene, hvor et af de helt store, bemærkelsesværdige album er den britisk-indiske trommeslager og percussionist, Sarathy Korwars, tredobbelte liveoptagelse "My East Is Your West". Her fejrer Korwar sit britiske visum ved på kærlig vis at minde det Brexit-ramte land om dets kolonimagts wrongdoings gennem en revitalisering af den britiske indo-jazz-fusion-historie, som Korwar så i øvrigt parrer med den spirituelle jazz. Et forbløffende godt og suverænt udført match mellem protestmusik og altruistiske alliancer på tværs af ophav og tradition. Ligeledes er der politiske under- og overtoner at finde i DJ Khalabs afro-futuristiske opkog af techno og jazz, "Black Noise 2048", samt på Sons of Kemets magtdemonstration "Your Queen Is a Reptile". Londons jazzscene har efterhånden etableret sig som et af de stærkeste narrativer i musikkens verden for tiden, og der er virkelig meget guld at finde fra selskaber som Gearbox, Back Focus og On The Corner, men det er efterhånden også en fortælling, der begynder at give et større hyr med at navigere i kvaliteten af de mange outputs. Hvilket f.eks. – desværre – betød, at Ill Considereds stunt med nærmest at udgive en plade hver anden måned i 2018 gjorde det svært at adskille og filtrere de mange indtryk, som bandet ønskede at give. Samme uheldige tendens er ved at tegne sig for Kamasi Washington, der gerne må udgive et enkelt album næste gang.

Der var til gengæld 200 procents træfsikkerhed hos Chicago-jazzen i form af Jaime Branchs impro-synth-avantgarde-duo Anteloper og Makaya McCravens hovedværk, "Universal Beings", hvor forskellige strømninger fra diverse jazzscener og aktører blev flettet sammen til et imposant værk af sammenflettende beat-meditationer over ny jazz.

Derudover skal der gives et stort skud ud til den københavnske technoscene, hvor Lyra Valenza står som en af årets helt store åbenbaringer, imens den danske improrock-/whatever-duo H E X fik pustet tiltrængt liv og energi ind i, hvad end vi efterhånden forstår ved konceptet live-rockmusik. En sidste salut går ud til Ugandas Nyege Nyege Tapes, der fik samlet op på Jako Marons politisk sitrende og inverterede electro-mayola "Les Experiences Electro Maloya de Jako Maron", ligesom de præsenterede uafrystelige momenter med Bamba Panas "Poaa" og Kadodis hypnotiserende sammenfletninger mellem antik og futuristisk beatmekanik.

2018 er et markant år. Det er ikke sikkert, alle indtrykkene er bearbejdet helt endnu, men nu har jeg i al fald samlet 200 plader – alle størrelser er lige store – ind på en årsliste, der forsøger at afspejle den enorme diversitet, trodsige energi og det høje kunstneriske niveau, der eksisterer på såvel dansk som internationalt niveau lige nu. Noget ligger uden for radaren og den "virkelige virkelighed", hvor det tilsyneladende står langt værre til, end hvad faktisk er tilfældet.
Årets internationale og nationale udgivelser 2018
CTM "Red Dragon" (Posh Isolation)
Niagara "Apologia" (Principe)
Okonkolo "Cantos" (Big Crown Records)
Jako Maron "Les Experiences Electro Maloya de Jako Maron" (Nyege Nyege Tapes)
Tal National "Tantabara" (Fat Cat Records)
H E X "BLDG" (Wetwear/Momeatdad Records)
Clarissa Connelly "Tech Duinn" (Brystet)
Astrid Sonne "Human Lines" (Escho)
Anteloper "Kudu" (International Anthem)
Kate NV "для FOR" (Rvng Intl.)
Jonny Greenwood "Phantom Thread" (Nonesuch)
Sons Of Kemet "Your Queen Is A Reptile" (Impulse!)
Eli Keszler "Stadium" (Shelter Press)
Frk. Jacobsen "Thin Dirty Sticks" (Eget Værelse)
Ricarda Cometa "Ricarda Cometa 2" (Nefarious Industries)
Lyra Valenza "Scan, Deliver" (Petrola 80/Black Opal)
V/A "Music of Northern Laos + Music of Southern Laos" (Akuphone)
Makaya McCraven "Universal Beings" (International Anthem)
Arp "Zebra" (Mexican Summer)
DJ Khalab "Black Noise 2048" (On The Corner)
Sarathy Korwar "My East is Your West" (Gearbox Records)
Fahmi Mursyid "Tanah Merah" (Ultraviolet Light)
Park Jiha "Communion" (Tak:til/Glitterbeat)
Ramzi "Phobiza vol. 3: Amor Fati" (FATi Records)
Iku Sakan "Life Signs in Staccatissimo" (Open Hand Real Flames)
Tom Richards "Pink Nothing" (nonclassical)
Nídia "Nídia E Ma, Nídia E Fudida" (Principe)
Jessica Lauren "Almeria" (Freestyle Records)
Rezzett "Rezzett" (The Trilogy Tapes)
Altin Gün "On" (Les Disques Bongo Joe)
Kali Malone "Organ Dirges 2016​-​2017" (Ascetic House)
SVIN "Virgin Cuts" (Momeatdad Records)
Skee Mask "Compro" (Ilian Tape)
Hailu Mergia "Lala Belu" (Awesome Tapes From Africa)
Yngel "Indonesia" (Insula Music/Abstract Tits)
Daughters "You Won't Get What You Want" (Ipecac)
Lucrecia Dalt "Anticlines" (Rvng Intl.)
V/A "Small Island Big Song" (Not On Label)
Saloli "The Deep End" (Kranky)
Gabor Lazar "Unfold" (The Death of Rave)
Fatima "And Yet It's All Love" (Eglo Records)
Aisha Devi "DNA Feelings" (Houndstooth)
Vanessa Amara "Manos" (Posh Isolation)
Emanative "Earth" (Jazzman)
Fatoumata Diawara "Fenfo" (Shanachie Records)
Bamba Pana "Poaa" (Nyege Nyege Tapes)
Sunwatchers "II" (Trouble In Mind)
Szun Waves "New Hymn to Freedom" (Leaf)
Tanja Vesterbye Jessen "Feeling Love" (Cat Corp. Box)
Eleventeen Eston "At the Water" (Growing Bin Records)
Tonga Boys "Vindodo" (1000HZ)
Laurence Pike "Distant Early Warning" (Leaf)
Danielle Dahl "Loosening Orion's Belt" (Abstract Tits)
Laurel Halo "Raw Silk Wood Uncut" (Latency)
Autechre "NTS Sessions 1-4" (Warp Records)
Sarah Davachi "Gave In Rest" (Ba Da Bing!)
Hizuru "Hizuru" (Musilogue)
Cucina Povera "Hilja" (Night School)
Prins Emanuel "Diagonal Musik" (Music For Dreams)
Deena Abdelwahed "Khonnar" (Infiné)
Kokoko "Liboso" (Transgressive Records)
Dinosaur "Wonder Trail" (Edition Records)
Kamaal Williams "The Return" (Black Focus)
Embassador Dulgoon — Hydrorion Remnants" (Nonlocal Research/Psychic Sounds)
Jung An Tagen "Agent Im Objekt" (Editions Mego)
Objekt "Cocoon Crush" (Pan)
Grouper "Grid of Points" (Kranky)
Koray Kantarcioglu "Loopworks" (Discrepant)
Mark Fell Performed By Drumming Grupo De Percussão – "Intra" (Boomkat Editions)
Rosen & Spyddet "Memoria" (Janushoved/Posh Isolation)
Hiro Kone "Pure Expenditure" (Dais Records)
Binker and Moses "Alive in the East?" (Gearbox Records)
JPEGMAFIA "Veteran" (Deathbomb Arc)
Elysia Crampton "Elysia Crampton" (Break World Records)
Bixiga 70 "Quebra Cabeça" (Glitterbeat)
Hieroglyphic Being "The Red Notes" (Soul Jazz Records)
Steven Julien "Bloodline" (Apron Records)
Kenneth Knudsen/Oliver Hoiness "November Tango" (Stunt Records)
Xenia Xamanek "Envase" (Anyines)
Alison Cotton "All Is Quiet at the Ancient Theatre" (Cardinal Fuzz/Feeding Tube Records)
Dustin Wong "Fluid World Building 101 With Shaman Bambu" (Hausu Mountain)
Ammar 808 "Maghreb United" (Glitterbeat)
The Dwarfs of East Agouza "Rats Don't Eat Synthesizers" (Akuphone)
V/A "Embrace" (Petrola 80)
Ill Considered "Ill Considered 3" (Ill Considered Music)
Tirzah "Devotion" (Domino)
V/A "Kadodi" (Nyege Nyege Tapes)
Tatu Rönkkö "Spheres" (Sonic Pieces)
Curren$y, Freddie Gibbs, The Alchemist "Fetti" (Jet Life Recordings/ESGN Records)
Tony Allen/Jeff Mills "Tomorrow Comes the Harvest" (Blue Note Lab)
Rosalía "El Mal Querer" (Sony Music)
Puce Mary "The Drought" (Pan)
Orchestra of Spheres "Mirror" (Fire Records)
SOPHIE "Oil Of Every Pearl's Un-Insides" (Transgressive)
Shelter "Profondeur 4000" (Growing Bin Records)
Kelly Moran "Ultraviolet" (Warp Records)
RP Boo "I'll Tell You What" (Planet Mu)
Fofoulah "Daega Rek" (Glitterbeat)
Pusha T "Daytona" (G.O.O.D Music/Def Jam)
Dengue Dengue Dengue "Semilero" (On The Corner)
Jlin "Autobiography: Music From Wayne McGregor's Autobiography" (Planet Mu)
700 Bliss "Spa 700" (Halcyon Veil)
Idris Ackamoor & The Pyramids "An Angel Fell" (Strut)
Auntie Flo "Radio Highlife" (Brownswood Recordings)
Vanishing Twin "Magic and Machines" (Blank Editions)
Ratgrave "Ratgrave" (Apron Records)
Stine Janvin "Fake Synthetic Music" (PAN)
Joe Armon-Jones "Starting Today" (Brownswood Recordings)
Daniel Avery "Song for Alpha" (Phantasy Sound)
Eiko Ishibashi & Darin Gray "Ichida" (Black Truffle)
Aqueduct Ensemble "Improvisations On an Apricot" (Last Resort)
Tashi Wada with Yoshi Wada & Friends "FRKWYS Vol. 14: Nue" (Rvng Intl.)
Adrian Younge "Voices of Gemma" (Linear Labs)
Renick Bell "Turning Points" (Seagrave)
Nat Birchall "Cosmic Language" (Jazzman)
Vadou Game "Otodi" (Hot Casa Records)
Helena Hauff "Qualm" (Ninja Tune)
Marie Davidson "Working Class Woman" (Ninja Tune)
Khruangbin "Con Todo El Mundo" (Night Time Stories Ltd)
Gaye Su Akyol "Istikrarli Hayal Hakikattir" (Glitterbeat)
Hampshire & Foat "Nightshade" (Athens Of The North)
Speaker Bite Me "Future Plans" (PonyRec)
Sonido Gallo Negro "Mambo Cósmico" (Glitterbeat)
Josephine Foster "Faithful Fairy Harmony" (Fire Records)
The Internet "Hive Mind" (Columbia)
Clarice Jensen "For This From That Will Be Filled" (Miasmah)
Low "Double Negative" (Sub Pop)
Teresa Winter "What the Night is For" (The Death Of Rave)
Imarhan "Temet" (City Slang)
Georgia Anne Muldrow "Overload" (Brainfeeder)
Smerz "Have Fun" (XL Recordings)
Signe Dahlgren "Kunki Snuk" (Insula Music)
Ash Koosha "Return 0" (Realms)
Kadhja Bonet "Childqueen" (Fat Possum Records)
Caterina Barbieri "Born Again in the Voltage" (Important Records)
Repeater "Athrá Titim Gach Rud" (Not On Label)
Nanna B "Solen" (Jakarta Records)
Suba "Wayang" (Offen Music)
Jessica Moss "Entanglement" (Constellation)
Pink Siifu "ensley" (Not On Label)
Zeitgeist Freedom Energy Exchange "Selftitled" (Wax Museum Records)
Insólito UniVerso "La Candela Del Rio" (Olindo)
Ras G & The Afrikan Space Program "Stargate Music" (Leaving Records)
Gia Margaret "There's Always Glimmer" (Orindal Records)
Colin Fisher "v le pape" (Geej)
Sudan Archives "Sink" (Stones Throw)
Felicia Atkinson "Coyotes" (Geographic North)
Lolina "The Smoke" (Not On Label)
Mary Lattimore "Hundreds of Days" (Ghostly International)
SØS Gunver Ryberg "Solfald" (Noise Manifesto)
Kemialliset Ystävät "Siipi Empii" (Leaving Records)
Lucy Railton "Paradise 94" (Modern Love)
Jorja Smith "Lost & Found" (Famm Limited)
M Geddes Gengras "Light Pipe" (Room 40)
Eszaid "Eurosouvenir" (Collapsing Market)
The Necks "Body" (ReR Megacorp)
Johann Johannsson "Mandy" (Invada/Lakeshore)
Jerusalem In My Heart "Daqa'iq Tudaiq" (Constellation)
Gazelle Twin "Pastoral" (Anti-Ghost Moon Ray)
Quin Kichner "The Other Side of Time" (Monofonus Press/Astral Spirits)
Maria W. Horn "Kontrapoetik" (Portals Edition)
DJ Nigga Fox "Crânio" (Warp Records)
Mako Sica & Hamid Drake "Ronda" (Feeding Tube Records)
Angelique Kidjo "Remain In Light" (Kravenworks)
Asmus Odsat "Ecstatic Half Truth" (FALK)
Black Spirituals "Black Access/Black Axes" (Sige Records)
Noordra "Pylon II" (Sige Records)
Jimi Tenor "Order of Nothingness" (Philophon)
Mariah Carey "Caution" (Epic)
Emma Jean Thackray "Ley Lines" (The Vinyl Factory)
Kamasi Washington "Heaven and Earth" (Young Turks Recordings)
Jon Hassell "Listening to Pictures" (Ndeya)
Mabuta "Welcome to This World" (Inpartmaint)
Sinjin Hawke & Zora Jones "Vicious Circles" (Planet Mu)
тпсб "Sekundenschlaf" (Blackest Ever Black)
Palmbomen "Center Parcs" (Dekmantel)
Melaine Dalibert "Musique Pour Le Lever Du Jour" (Elsewhere)
Teyana Taylor "K.T.S.E." (G.O.O.D. Music/Def Jam)
Karou Inoue "Em Paz" (Groovement Organic Series)
Chongo "Visions in Non-Retrograde" (Cosmic Compositions)
Jean Grae & Quelle Chris "Everything's Fine" (Mello Music)
Heroin In Tahiti "Casilina Tapes 2010|2017" (Boring Machines)
Praed "Doomsday Survival Kit" (Akuphone)
No Name "Room 25" (Not On Label)
Moses Boyd "Displaced Diaspora" (Exodus)
Neneh Cherry "Broken Politics" (Smalltown Supersound)
Lotic "Power" (Tri Angle)
Eartheater "Irisiri" (Pan)
Kali Uchis "Isolation" (Universal)
Toshio Matsuura Group "LOVEPLAYDANCE" (Brownswood Recordings)
Nubya Garcia "When We Are" (Nyasha)
Brigid Mae Power "The Two Worlds" (Tompkins Square)
Yonathan Gat "Universalists" (Glitterbeat)
Black Milk "Fever" (Mass Appeal)
Laurie Anderson and Kronos Quartet "Landfall" (Nonesuch)
Gacha Bakradze "Word Color" (Lapsus)
Sarah Renberg "Night Sands" (Antiquated Future)
Julia Holter "Aviary" (Domino)
Web Web "Dance of the Demons" (Compost Records)
Felicia Atkinson & Jefre Cantu-Ledesma "Limpid As the Solitudes" (Shelter Press)
Info: Mikkel Kongstad er skribenten bag 'Det Glemte Guld' og Dagens Album.

previous post: Year End –

Memories of a time without Spotify