Birthgiving Toad –
Et dollyzoom af kompositoriske overraskelser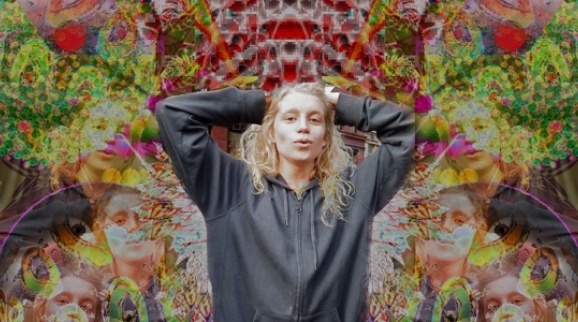 Af Simon Christensen
Superaktiv lo-fi musiker Lasse Bækby Buch er et farverigt bekendtskab, som har udgivet tre minialbum på kassetter i de seneste par år. Nu er han aktuel med sin første LP og egentligt helstøbte albumværk, som får navnet "Served In Its Juices". I teksten fremgår det, at der er forsøgt på at spare på mængden af effekter og lir, men hvis man først begynder med Birthgiving Toad på dette album, så vil det unægteligt føles som det modsatte – et psychpop-album af tunnelsyn og 10 lag landskinke.
På den ene side er albummet endnu en opvisning i multiinstrumentalt, selvproduceret overskud (i selvvalgt lo-fi) med dejlig time og fine kompositioner, der springer mere, end et krautrock-album repeterer. Og på den anden side føles LP'en "Served In Its Juices" som et album, der kigger mere ind på sig selv, end ud i den verden den og vi andre befinder os i. Vi streamer debutalbummet i en begrænset periode herunder, så døm selv eller spring direkte til pladens vingefang "Being Of Time, Your Mother's On The Leather" og "Closer To Duty" – eller find vibrafonvignetten i slutningen af "Engine Is Near".
Info: "Served In Its Juices" udkommer den 13. januar på Tambourhinoceros. Birthgiving Toad giver minikoncert i Insula i dag lørdag RSVP.
previous post: Lyd i Provinsen og fragmenter af den aarhusianske livescene anno 2013