Eeliks:en –
psykedelisk finsk lo-fi med en 7-årigs attention span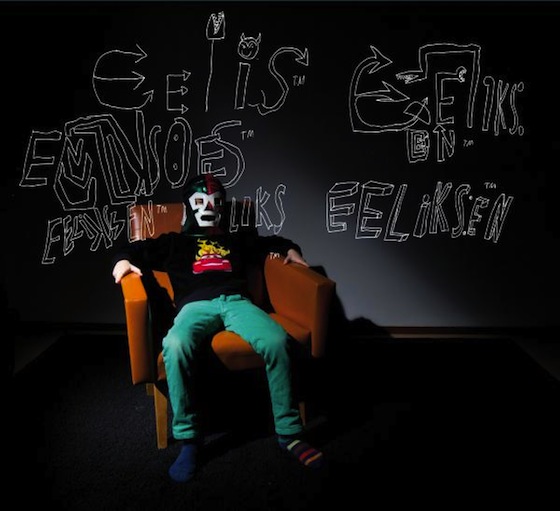 Selv dværge startede små. Jeg forestiller mig den 7-årige pladedebutant Eeliks:en aka. Eelis Mikael Salminen i en ramme af "Populærmusik fra Vittula", hvis han forsøgte at spille Ariel Pink i stedet for Beatles "Rock and Roll Music". Hans album på det anbefalelsværdige Tampere-selskab Fonal Records er korte numre i freeform, der bliver lavet, som et barn der imiterer den etablerede småpsykedeliske popmusik. Det er specielt sjovt, når lillebror Niilo bliver en del af numrene, eller når engelske vendinger som "Bob is there!" og "Dj dj and dj" får en underlige ekstra betydning. Det er lidt ekstraordinært, når et label vælger at udgive et barns musik, men det hæver sig over kuriositeter på flere måder (end autencitet). Der er humor, et kort attention span og en leven sig ind i en rolle, alt imens det musikalske cirkulerer om små omkvæd og et dejligt lydligt rum af effekter. Alle egenskaber kunne jo også siges at dække Ariel Pink eller R. Stevie Moore.
Og så er det for en sjælden gangs skyld udfordrende børnemusik, der er lavet af et barn, og ikke på den der talen ned 70'er-pædagogiske røvsyge måde af kendte sangere og tv-figurer. Hvis adgangen til indspilningen af musik med smartphones/tablets er blevet åbnet, så selv 7-årige kan finde ud af at få noget smukt ud af det… Så har det da et fremtidsperspektiv.
"Eelis begun recording his album on his dad's iPhone, trying to make the songs as consistent as possible, but unfortunately he failed at his first attempt. Soon after though, he recorded more music because "his dad made him." He describes his music as a mix between electronic and dance music, and thinks the only one who might like it is (musician and Fonal head honcho) Sami Sänpäkkilä. He sings in gibberish and in English. The album 'Suutre Teiter' also features appearances from his little brother Niilo and friends Kalle, Siena and Oscari. His favourite foods are lasagna, fish fingers and salmon."
"Suutre Teiter" udkom 29. oktober på Fonal.
1. Prodeen
2. Huonoin biisi
3. Monilaulu
4. Musa komppi
5. Suutre teiter
6. You stye a back in row
7. Bob is theare
8. Niilon rassel rossel
9. ppr
10. vika
11. eelisniilonnopeemusakomppi
12. Nopee musa k,o,m,p,p,i,_-
13. eka
14. tittidi tidi tu tuu tuu
15. The inj
16. Meiksent more
17. nopee musa k,o,m,p,p,i, nu
18. Rauhallinen rockkkkkkkk-
19. tin tin the tin tin
20. Rokc pläjäys
21. year2011
22. feat Nipi
23. _)
24. Zitak zikitak oo oo
25. Niilon yskilaululu
26. Oskarin äp äp
27. 299_n tahtista musaa
28. titititititititititi
29. Nopein Eeliksen seka rock rap hiphop
30. Hello for Kalle
31. Nipin eka hitti
32. Sienan eka musiikki komp_pi
33. Dj dj and dj
previous post: Cheval Sombre –

Bag mørklægningsgardinet