Implodes –
tilbagevendende drømme om diset dronepop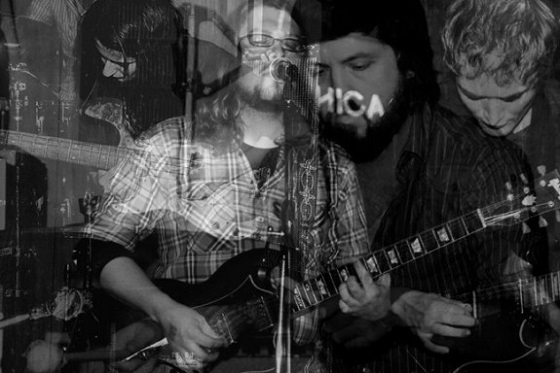 "60 percent of the time, it works every time". Det gode gamle stadionbeat skuffer sjældent, selv om pompøsiteten har det med at skrue forventningerne godt i vejret. På "Scattered In the Wind" fra Chicago-orkesteret Implodes' aktuelle andet album "Recurring Dream" får de storslåede trommer dog hurtigt tilpas med modspil fra det døsige wall-of-sound-lydbillede, der ellers udfolder sig.
Halvfjern messen, disede og distortede synthkaskader og programmet hornsektion forenes i en skøn melodisk pærevælling, hvorefter det dronede landskab og postrockede opbygning kulminerer i en svulstig spacerocket guitarsolo, der sender sangen ud i kredsløb rundt om jorden.
Sangens tilhørende billedeside – en stemningsmættet sort/hvid video med næsten udefinerbare mikroskopiske forstørrelser af forskelligt palæontologisk og psykedelisk videovirvar – er skabt af kunstneren Lori Felker og supplerer på fornem vis sangens sind.
Albummet "Recurring Dream" er ude nu på Kranky (Deerhunter, Grouper, Lichens m.fl.)
previous post: Peter Brötzmann –

missing some passion and a political discussion