Lorelle Meets The Obsolete –
lyd for enden af tunnelen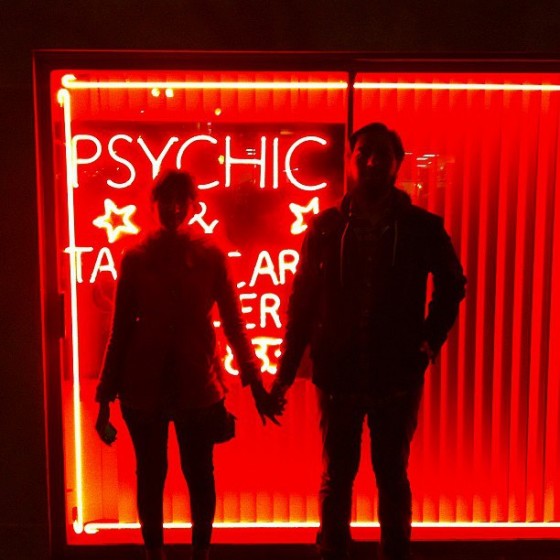 Af Andreas Melchior
Lorelle Meets The Obsolete er fra Guadalajara i Mexico og består af henholdsvis Lorena Quintanilla ("Lorelle") og Alberto González ("The Obsolete"). Duoen har musikalsk rodfæste i den mikstur af shoegaze, krautrock og psych, som så mange andre bands, mere eller mindre vellykket, kredser om for tiden (de tre r'er: riffs, rumklang og repetition). De er blevet beskrevet som lyden af alle de bedste bands smeltet sammen til ét. Det er de sikkert ikke, selvom det selvfølgelig er en smagssag, men mexicanerne stikker alligevel ud fra mængden.
På trods at at Lorelle Meets The Obsoletes narkoleptiske drone lyder som om, det er indspillet om i et soveværelse midt om natten, eller med bind for øjnene, er musikken hverken søvndyssende eller dyster. De krautede indslag virker nærmere rastløse; som at vågne op et fremmed sted uden at kunne erindre, hvordan man er kommet derhen. End ikke en til tider næsten uoverstigelig mur af støj kan overdøve de simple melodier, der mantrisk gentages. Momentvis som hvis Stereolab blev afspillet på en skrattende transistorradio med flade batterier.
Vokalproduktionen gør, at lyrikken næsten synes hemmelig, udechifrerbar under et massivt tunnelekko. At enkelte af sangtitlerne – "The Means of Production", "The December Riots" og "And Time Will Act Upon Them" – muligvis røber en forbilledlig inspiration fra netop Stereolabs spektakulære tekstunivers (eller måske endda det beslægtede band McCarthy?), er blot med til at gøre alting endnu mere pirrende.
Lorelle Meets The Obsoletes to første LP'er udkom på Captcha, hvor den anbefalelsesværdige Corruptible Faces udkom i februar. Tredje album udkommer senere i år på det fine engelske pladeselskab Sonic Cathedral (Neil Halstead, Hookworms, Cheval Sombre), som nærmest fungerer som domkirke for alting shoegaze-relateret.
previous post: Vår –

Brødrene Løvehjerte og eurodance