New print –
Macon Holt "On Popular Music"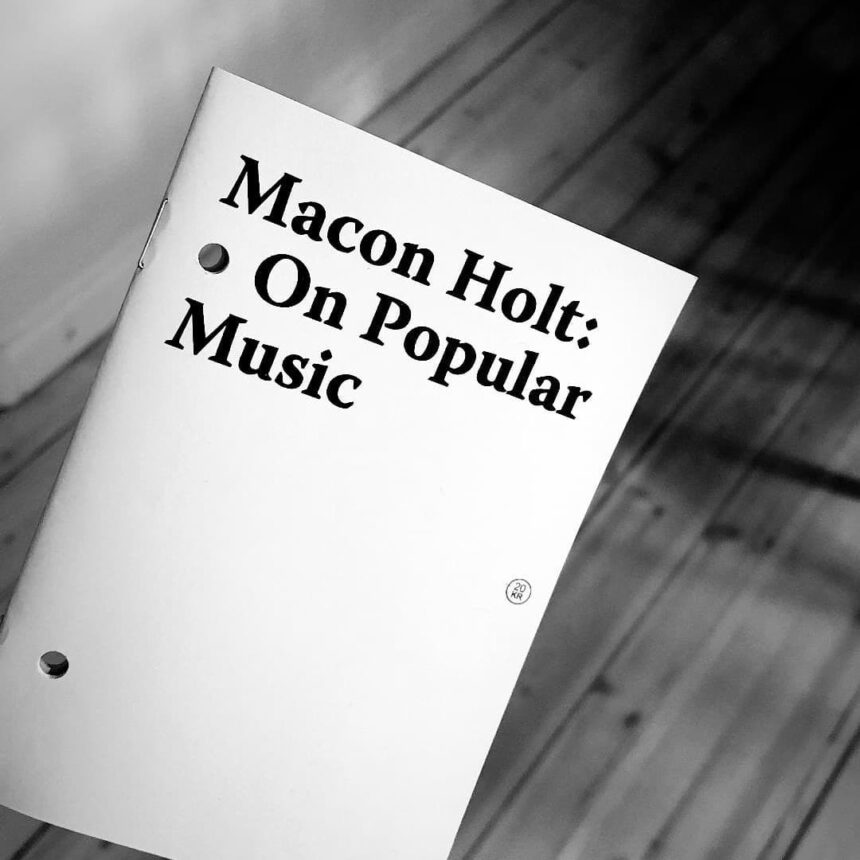 Macon Holt "On Popular Music" is the latest addition to the Passive/Aggressive small prints series on contemporary music theory and sonic fiction.
In this series:
Macon Holt "On Popular Music" (2021)
Pauline Oliveros "Bryd stilheden" (2021)
Steve Goodman "Sonisk krigsførelse" (2020)
Éliane Radigue "Tiden er uden betydning" (2019)
"K-Punk: Or how Mark Fisher intensifies the political possibilities of music" (2019)
In On Popular Music (a title appropriated from an essay by the legendary grump, Theodor Adorno) the cultural theorist, Macon Holt, summarises the thesis of his book "Pop Music and Hip Ennui: A Sonic Fiction of Capitalist Realism" in an accessible way that dumbs nothing down. Starting with an exploration of the renowned theorists and collaborators, Mark Fisher and Kodwo Eshun (featuring Slavoj Žižek), Holt shows how pop music, from Beyoncé and Jessie J to Sun Ra and Drexciya, helps to shape our understanding and experience of the world around us and even can set or expand the limits of what is politically possible.
Macon Holt is a published writer, lecturer and contributing editor at Passive/Aggressive. He holds a PhD from The Centre for Cultural Studies, Goldsmiths University of London and is currently a postdoctoral research fellow in Operative Fictions at Copenhagen Business School. "Pop Music and Hip Ennui: A Sonic Fiction to Capitalist Realism" is available via Bloomsbury Academic.
Order now at www.passiveaggressive.dk/print or pick up at Proton Records, Ark Books or Antipyrine Bookstore in Kunsthal Aarhus. Passive/Aggressive is non-profit.
previous post: Splash Pattern –

Funktionelle og detaljerige produktioner formet af Jagtvej 69 (interview)