Rhizome –
Spreading the roots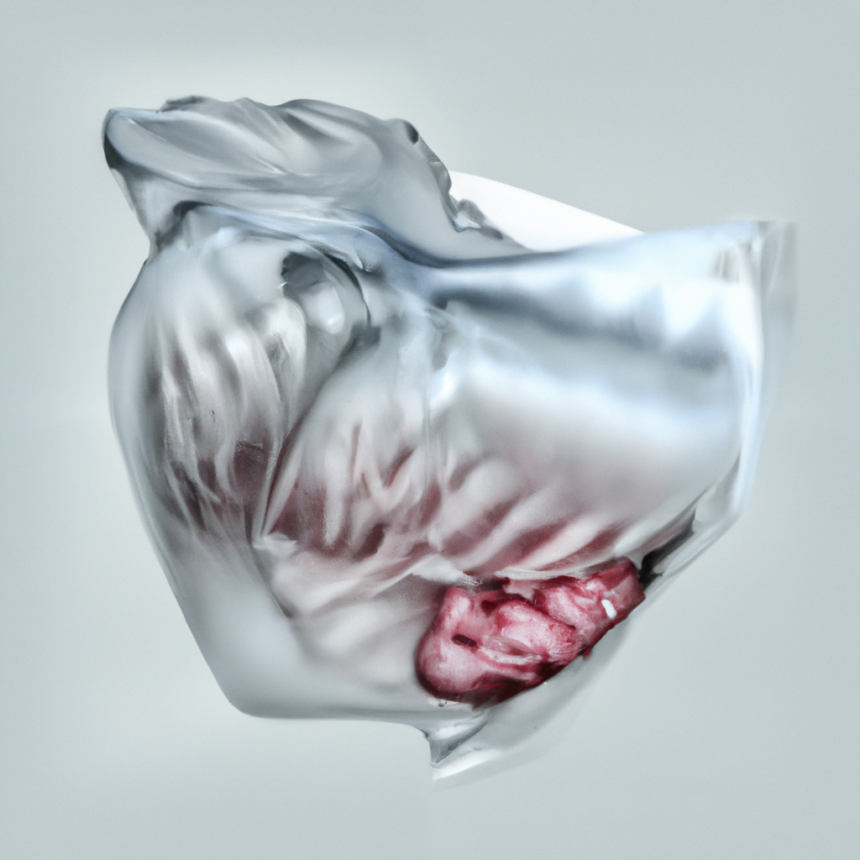 Feature by Ivna Franic, photo: Rhizome label logo
Over the past couple of years, the Copenhagen-based label Rhizome has put out a string of eclectic releases that cover different fields of experimental music. Their 2021 compilation bag/belly/box, conceptually based around the essay 'The Carrier Bag Theory of Fiction', provides perhaps the best glimpse into the Rhizome universe. In the essay, Ursula K. Le Guin argues against the conflict-based logic that commonly drives the fiction narrative and shapes our understanding of history, emphasizing instead the importance of sharing and gathering. These ideas – building a community and spreading the roots – are central to Rhizome's approach to running the label.
The label was founded and continues to be run by Maria Leth Schütze and Mads Krue Bugge, also known under their artist monikers Alto Aria and Skarv, respectively. Having met back in 2016 when they played in the same band, the two soon started making music together, discussing and exchanging ideas and musical inspirations. In 2019, they both began studying at the Rhythmic Music Conservatory of Copenhagen and a year later Rhizome was born. "We felt the drive to release the music we'd been working on," they told us when discussing the history and mission of Rhizome over e-mail. Their own records – Alto Aria's Tides and Skarv's A Memory Like Any Other were the first releases on the label.
As the COVID lockdowns started around the same time, it took a moment for Rhizome to start appearing in flesh – organizing events and having label acts perform live. Once this was possible again, the live performances proved to be an important part of the whole Rhizome experience. "We like creating physical spaces as we did with Rhizomatic Extensions at Mayhem, as another way of manifesting our presence and inviting people into our world," said the Rhizome founders. The event was not purely a label showcase, as Rhizome stretched out its roots to invite other acts from the scene as well. This approach to creating connections has been embedded in the way the label operates from the start.
Although the first releases on the label were those under Maria's and Mads's aliases, Rhizome was never conceived as an outlet exclusively for their own releases: "From the beginning, we had an aspiration to release other people's music too. Soon after our first release, we talked to a friend, ioulus, who wanted to release on the label, and from there we started expanding." For the Rhizome founders, it was essential to establish their label as a part of the musical ecosystem of Copenhagen. They'd learned a lot from being active participants in the city's underground scene, citing electronic experimentalists such as Anyines, Petrola 80, UUMPHFF, Kulør, and Textur as some of the labels they'd looked up to. "For us, it was important that Rhizome became yet another stem in the network of releases for experimental music, together with the other labels," they emphasize.
In this web of experimental labels in Copenhagen, Maria and Mads feel like Rhizome could be said to have specialized in "an eclectic mix of experimental electronic music and alternative release formats". As they further explain: "What we can bring to the table is a plurality of different sounds and styles, always with a focus on the idiosyncratic. We work from a place of wanting the process of releasing music to be more inclusive for people who have a hard time finding a place with larger labels, for example, because of mental illness. In practice, this means that the release process at our label varies very much from artist to artist and from release to release. For us, it is important to find the right pace with the artist and to have close communication during the entire process."
Rhizome's releases feature different genres and styles, from reclusive experimental music to straight-up pop. The label's founders don't see this as a shift in style, though, and insist on being open to different approaches: "From the beginning, we saw Rhizome as just that – a rhizome. We wanted the label to be a network of complexly intertwined nodes forming a non-hierarchical, center-less mesh, pointing out towards infinity. This was how we saw ourselves as a label in relation to the rest of the world and we wanted this to be reflected in the music we release as well."
This is a view that the label maintains not only when it comes to the music itself, but also to the ways in which music can be released. "We also focus on alternative release formats, trying to place our work in the physical world and not only the digital. It's a way for us to enter people's homes in other ways than through digitally streamed data. A physical release almost always bears more weight than a purely digital one. However, not being huge collectors of vinyl, CDs, or cassettes ourselves, we didn't feel the need to release our music in these formats," they said. Instead, they've put out booklets, steel plates, posters, videos, and songbooks: "We find it interesting to work with different release formats as a way to morph and merge different artistic visions and open up different modes of interpretation."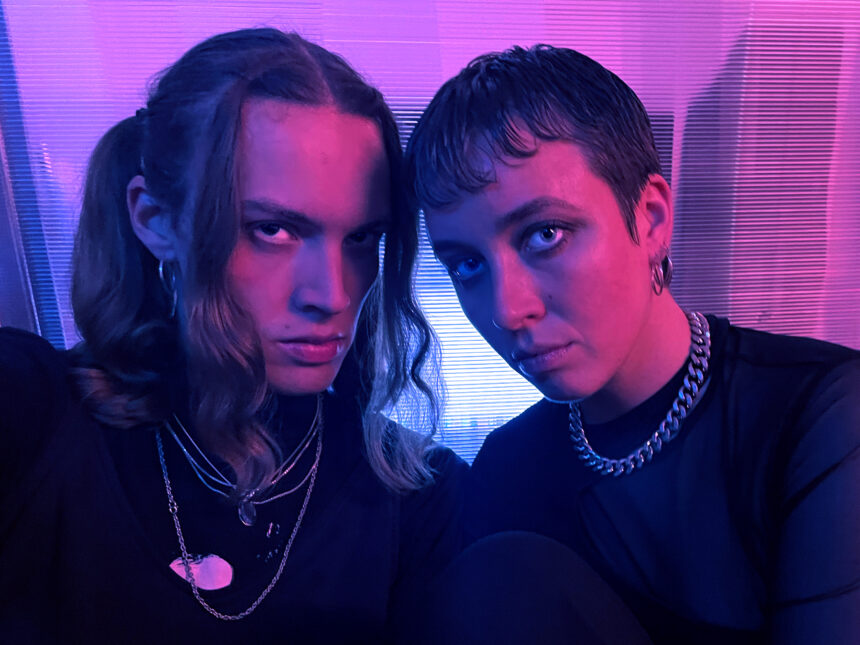 Having started by putting out their own releases, Maria and Mads quickly turned their view not only to their circle of friends and acquaintances but also to a wider local and international network – "We've worked with both acquaintances and people we hadn't met before. We primarily work with local artists because we want to strengthen the music communities that we are part of ourselves." These communities can, of course, shift, as has happened to Rhizome itself recently when Maria moved to Berlin, while Mads remained based in Copenhagen.
When it comes to their approach to curating music, they're both interested in the artists' individual qualities. As they explain, "This is connected to our view of music and art as a network or networks, branching into various territories." The artists they work with can come from different parts of the network, but when it comes to the label's approach to working with the artists, they always aim to highlight the artist's intentions with their work. As they point out: "We believe our artists have something new."
The previously mentioned Ursula K. Le Guin-inspired bag/belly/box compilation is not the only release by Rhizome that gives a nod to theory – for example, the recent release by Lanez mentioned the literary theorist Roland Barthes in its liner notes. Neither Maria nor Mads are strangers to theory – before starting music school, they both studied humanities – musicology and philosophy, respectively. However, a theoretical background is not something they demand from the music they release. "We found it inspiring to curate compilations based on a theoretically shared background as we did with bag/belly/box, and in a certain way theory plays a part in our own music as well in the music of some of our other artists," they said, namedropping a few writers, such as Roland Barthes, Donna Haraway, Theodor W. Adorno, Ursula K. Le Guin, Mark Fisher, Johanna Hedva, Gilles Deleuze, Félix Guattari, Sara Ahmed…
A new compilation they are planning on releasing, titled Hypersea, is centered around Astrida Neimanis's text 'Hydrofeminism – Or, On Becoming a Body of Water'. As Maria and Mads explained, "With our compilations, the theory is a starting point for the artists and can act as a prism to see the music through, the way that an image, a video, a material can do the same." For the upcoming Hypersea compilation, Rhizome invited different artists to interpret the aforementioned text and "let it find its way into" the piece of music they'll create. The Rhizome founders see the compilation format as "an opportunity to send out new roots towards inspiring artists," so it makes a lot of sense to them that their label should release compilations.
These past few months have been particularly busy for Rhizome – they've put out a release every month since November last year, when Polly's debut album Invitation came out. That release was one of the more pop-oriented ones they'd released so far. It was followed by Alto Aria's EP Ties, which was Maria's fifth release on the label under the name Alto Aria. Their sixth release, the album Touch, is set to be released this year. It's a very personal record on which Alto Aria explores "the relations between art and mental illness, based on their own experience living with a schizotypal personality disorder," Mads explains.
Rhizome already kicked off 2023 strong, with a double single Letter by the U.S.-based artist Laenz. Maria and Mads admit that this release is more beat-oriented than the rest of the label's catalog: "When Laenz reached out to us, we were very drawn to how the two tracks unfold – smoothly weaving club music with an experimental use of vocals and sound design." Their latest release was a collaboration between Skarv, Alto Aria, and OpenAI's language model GPT-3 – the single Success is "a sardonic self-help guide to reaching success, where focus and a positive mind is key."
When asked what else is in the store for them this year, the Rhizome founders list several interesting releases due in the coming months. "We have just released the single Plead From The Patient by ill, and we're looking very much forward to her/their EP íra. The EP is shaped as a battle drama about access, bodies, and power." Then there's also the upcoming album by Ida Urd called Future Woman Am Pm, a work that borders on minimalism – "both in her approach to storytelling as well as in her simplistic yet complex way of composing," as Maria and Mads explain.
This year will also mark the third anniversary of their first release, and they intend to mark it with Skarv's rework of "Time Stretches", the closing track from Alto Aria's debut album Tides. "Speaking to the sorrowful nature of the album, the rework takes a step back in time and zooms in on a single moment, expanding on its melancholic phrasing." This feature, as it turns out, has also proved to be a useful opportunity for Maria and Mads to take a look back in time and rethink what Rhizome is or is not: "We have continuous discussions about what we want as a label, but it's always good to take a step back and look at the big picture."
Info: Rhizome released "Feng Shui", the first single from Ida Urd's upcoming album "Future Woman Am Pm" today.
previous post: Passive/Aggressive søger skribenter