The avant-garde is always changing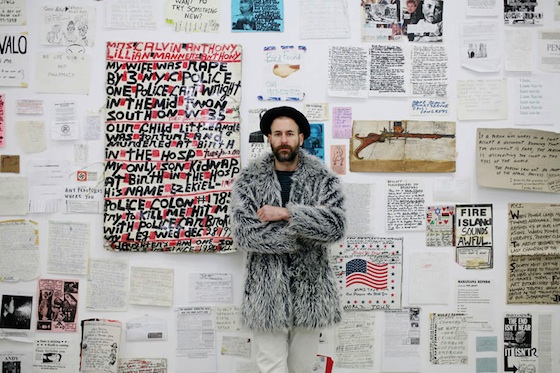 Kom med SNYK og Passive til UbuWeb med poet og arkivar Kenneth Goldsmith, der har drevet UbuWeb siden 1996, der oprindeligt blev lavet som en side for konkret poesi og visualiseringen af den, men i dag rummer eksperimentalfilm, performancekunst og avantgardemusik. Det er en digital samling af alternativ kulturhistorie, som sætter en dyd i at præsentere kunstnere, der dyrker flere typer kunstformer, og lyd der er helt ude af sin tid. I interviewet beskriver Goldsmith (16.25) blandt andet avantgardekunst som noget, der altid ændrer sig, men som står i modsætning til det eksisterende med "impurity" og "uncertainty". UbuWeb er et hierarkisk fladt og ideologisk website. En side, der sætter farten ned og ikkejager det ungdommelige og sensationelle, som mere eller mindre er skrevet ind i html. Indholdet er gratis og frit tilgængeligt.
Tre hurtige anbefalinger:
"On The Edge" (1992) – Derek Bailey film om improvisation
"Electronic music, Tar and Setar" (1985) – Darius Dolat Shahi album
"Lumiére et compagnie" (1995) – Filmprojekt med David Lynch, Wim Wenders m.fl., der bruger Lumiéres oprindelige teknikker

SNYK radio invites you to enter UbuWeb – the largest online archive for avant-garde sound, poetry and film. In this program Jan Høgh Stricker has interviewed the founder of the archive, Mr. Kenneth Goldsmith, who singlehanded has been running UbuWeb since 1996. They talk about the history of the archive, the notion of 'the avantgarde' and tries to define what a good recording can be. You can hear excerpts from different recordings with Andy Warhol, Jean Dubuffet, John Cage, John Lennon, Alice B. Toklas among others.
Info: Programmet er planlagt af Jan Stricker og artikel af Anne Dalby.
previous post: Af Med Hovedet udgiver to-års plade