toto –
slagkraftig radikalitet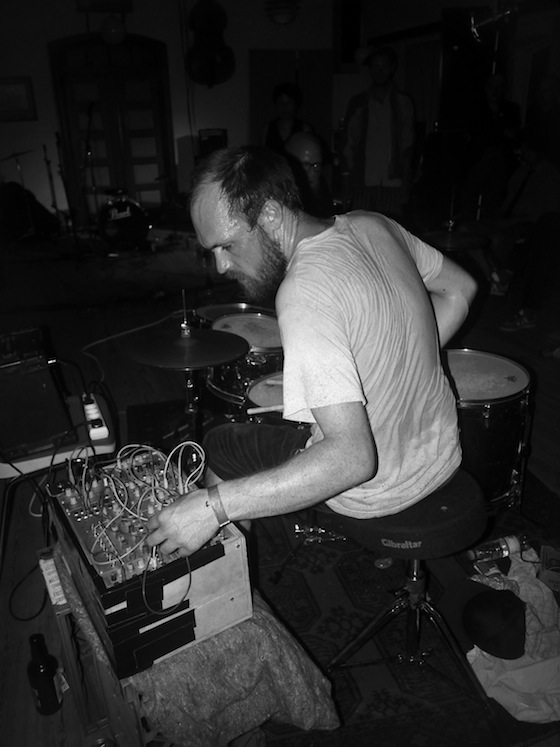 toto er en bombende dansk trommeduo bestående af Yoke og Tobak (Toke Tietze fra Yoyooyoy & Tobias Kirstein fra Mayhem), som har spillet nogle få liveshows, blandt andet på den netop overståede Fanø Free Folk Festival, hvor de spillede et intensivt 30 minutters sæt på delt stortromme og et symmetriske setup med mange tammer. Det er en hypnotiserende spænding i det overskuelige format mellem to slagkraftige trommeslagere og enkelte elektronisk ambiens, hvor tempoet og kompleksiteten er let stigende. Formen er fast, men variationerne er frie – interaktion mellem to instrumentalister med samme stil og drøjde. Der må danses!
"Two of Denmark's most adventurous and radical drummers – Tobias Kirstein and Toke Tietze – team up in this explosive duo that will guarantee a true extravaganza of powerful percussion and tribal energy." (via Geiger)
Info: toto giver koncert på Sejerø Festival i denne weekend.
previous post: Papir –

Det Olympiske Mixtape