Året, der gik –
2021 ifølge Peter Albrechtsen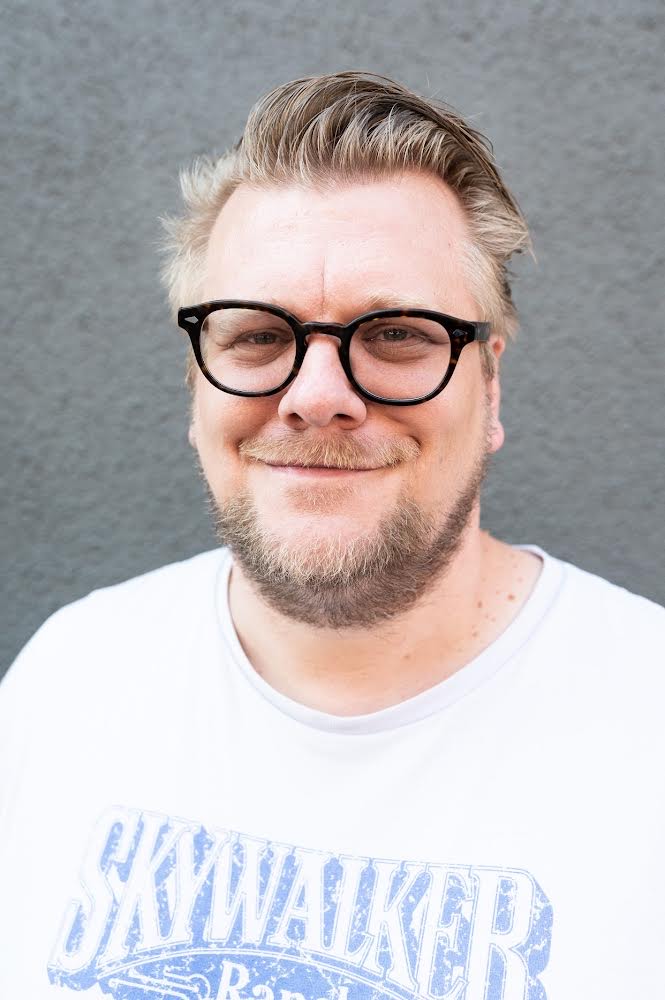 Af Peter Albrechtsen, lyddesigner og skribent
År 2021. Om muligt endnu mere vanvittigt end året forinden. Mere sygdom. Mere ulykke. Men også mange store lydoplevelser. Musikken og lyden var mere end nogensinde min mentale medicin. Nogle gange bliver jeg spurgt, hvad musik jeg hører. Jeg svarer, at jeg hører alt, der har spændende tekstur. De her lister (i prioriteret rækkefølge for én gangs skyld) kommer vist rundt om stort set alle genrer. Så de er lange. Men jeg elsker at gå på opdagelse med ørerne.
Bedste internationale album 2021 top 40
Low: Hey What
Floating Points & Pharaoh Sanders & The London Symphony Orchestra: Promises
Nick Cave & Warren Ellis: Carnage
The Bug: Fire
Billie Eilish: Happier Than Ever
Thåström: Dom som skiner
Gojira: Fortitude
Turnstile: Glow On
Tony Dupé: Margaret Hammett Lived
Tirzah: Colourgrade
Divide and Dissolve: Gas Lit
Matthew Herbert: Musca
Alison Krauss & Robert Plant: Raise the Roof
Tomahawk: Tonic Immobility
Space Afrika: Honest Labour
Nekromantheon: The Visions of Trismegistos
Claire Rousay: A Softer Focus
Hannah Peel: Fir Wave
Loraine James: Reflection
Aaron Dilloway & Lucrecia Dalt: Lucy & Aron
Bendik Giske: Cracks
Skee Mask: Pool
Don Zilla: Ekizikiza Mubwengula
Moor Mother: Black Encyclopedia of the Air
Lawrence English: A Mirror Holds the Sky
Jon Hopkins: Music for Psychedelic Therapy
Kanye West: Donda
Godspeed You! Black Emperor: G_d's Pee at State's End!
Halsey: If I Can't Have Love, I Want Power
Igor Levit: On DSCH
Injury Reserve: By the Time I Get to Phoenix
Mastodon: Hushed and Grim
Kevin Richard Martin: Return to Solaris
Darkside: Spiral
Perila: How Much Time it is Between You and Me?
black midi: Cavalcade
Aya: im hole
G36 & JK Flesh: Disintegration Dubs
Underdark: Our Bodies Burned Bright on Re-Entry
Lorde: Solar Power
Bedste danske album top 25
LLNN: Unmaker
Efterklang: Windflowers
Guldimund: Dem, vi plejede at være
Uden ord: Eventyr
Lydmor: Capacity
Tomas Høffding: Ild, Drømme, Frihed og Fred
Rune Rask: Rune Rask
Ydegirl: Ydegirl
Kollapse: Sult
Astrid Sonne: Outside of Your Lifetime
Bremer/McCoy: Natten
Jomi Massage: Lyst
Katrine Grarup Elbo: Fold Unfold
Casper Clausen: Better Way
Of the Wand and the Moon: Your Love Can't Hold This Wreath of Sorrow
Asger Baden: If the Music Stops, They'll Eat Him Up
Jaleh Negari: Weaver
Camilla Munck: Aeon
Albert: Albert
Iceage: Seek Shelter
Nana Jacobi: Magnet Sky
Dicte: All Good as It Is
Love Shop: Levende mænd i døde forhold 
Dopha: The Game
Benjamin Hav: Tesla

Bedste soundtrack top 30:
Jonny Greenwood: Spencer
Cristobal Tapia De Veer: The White Lotus
Emile Mosseri: Minari
Hans Zimmer: Dune
Nicholas Britell: The Underground Railroad
Antonio Pinto: Nine Days 
Robert Aiki Aubrey Lowe: Candyman
Nainita Desai: The Reason I Jump
Jonny Greenwood: The Power of the Dog
Daniel Hart: The Green Knight
Alexandre Desplat: The French Dispatch
Clint Mansell: In the Earth
John Carroll Kirby: Cryptozoo
Gazelle Twin & Max de Wardener: The Power
Bryce Dessner & Aaron Dessner: C'mon C'mon
Tim Hecker: The North Water
Tóti Gudnason: Lamb
Emilie Levienaise-Farrouch: Censor 
Pessi Levanto: The Innocents
Hildur Gudnadottir & Sam Slater: Battlefield 2042
Ariel Marx: Shiva Baby
Lucy Railton & Yair Elazar Glotman: False Positive
Colin Stetson: Mayday
Mica Levi: Zola
Daniel Pemberton: Welcome to Earth
Alexis Grapsas & Philip Klein: Pig
Sparks: Annette
Harry Gregson-Williams: The Last Duel
Rob Simonsen: Ghostbusters: Afterlife
John Carpenter, Cody Carpenter & Daniel Davies: Halloween Kills

15 bedste lyde 2021
Den geniale brug af distortion på Lows "Hey What"
Insekterne i The Underground Railroad
Dianas indre lydunivers i Spencer
Samspillet mellem stemmer, lyddesign og musik i Candyman
Strandscenen og tv-skærmene i Nine Days
Sandormene og Bene Gesserit-stemmerne i Dune 
Rick Rubin og Sir Paul, som går på opdagelse i lagene i The Beatles' musik i McCartney 3, 2, 1
Hestehovene i The Last Duel
Samspil mellem lyd og musik i den norske gyser De uskyldige
Den stille subjektive lydverden i Passing
Nabolydene i newyorker-filmen The Humans
Benedict Cumberbatchs støvler i The Power of the Dog
Den altomfavnende bas på The Bugs "Fire"-album
De vilde westernlyde i The Harder They Fall – Leone opgraderet til det nye årtusind

Og hvil i fred, Lee "Scratch" Perry, Alvin Lucier og Alan Robert Murray. Tak for kæmpe lydinspiration. 
previous post: Safe Distro –

Tre nedslag i den elektroniske musik fra Smilets By anno 2021