Bird Alert –
Et fredsommeligt univers under improbombardement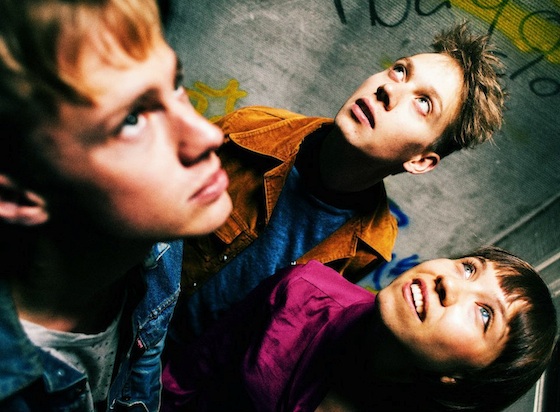 Den københavnske gruppe Bird Alert har forsøgt at få det her debutalbum udgivet et stykke tid, men er nu endt med selv at udsende det til februar. Det er Anja Lahrmann fra Ice Cream Cathedral på vokal, og ligesom på Ice Cream Cathedrals vildere numre er hendes søvndyssende, karakteristiske frasering et omdrejningspunkt. Her er det dog i samspil med pianist og legesyg improvisator Jeppe Zeeberg og trommeslager Teis Søgaard, som hver især også bidrager med effekter med et soundtrack-agtigt feel af 60'er pop og parisisk boheme samt genreindspark fra moderne komposition, improvisation, march og liniær sangskrivning. Pludseligt får Bird Alert et ellers fredeligt og omsluttet popunivers til at eksplodere med vilde idéer og mellemstykker! Fra regnvejrsmusik i tomgang til uhørt originalitet.
På den måde forstået er "Bring Forth Your Flowers and Machinery" et vuggende og velproduceret album, der springer i forskellige retninger, fordi det netop er tre talentfulde både komponister og instrumentalister, der skaber noget helt fjerde. En romantistisk sløjfe af små vandreruter med et overlegent fri-form antrit og et dejligt kornet musikalsk objektiv.
 Info: Bird Alert "Bring Forth Your Flowers and Machinery" udkommer den 4. februar. Releasekoncert den 13. februar (RSVP).
previous post: Pause