Carlos 'Mijo' Santino –
Nukleare ambientkompositioner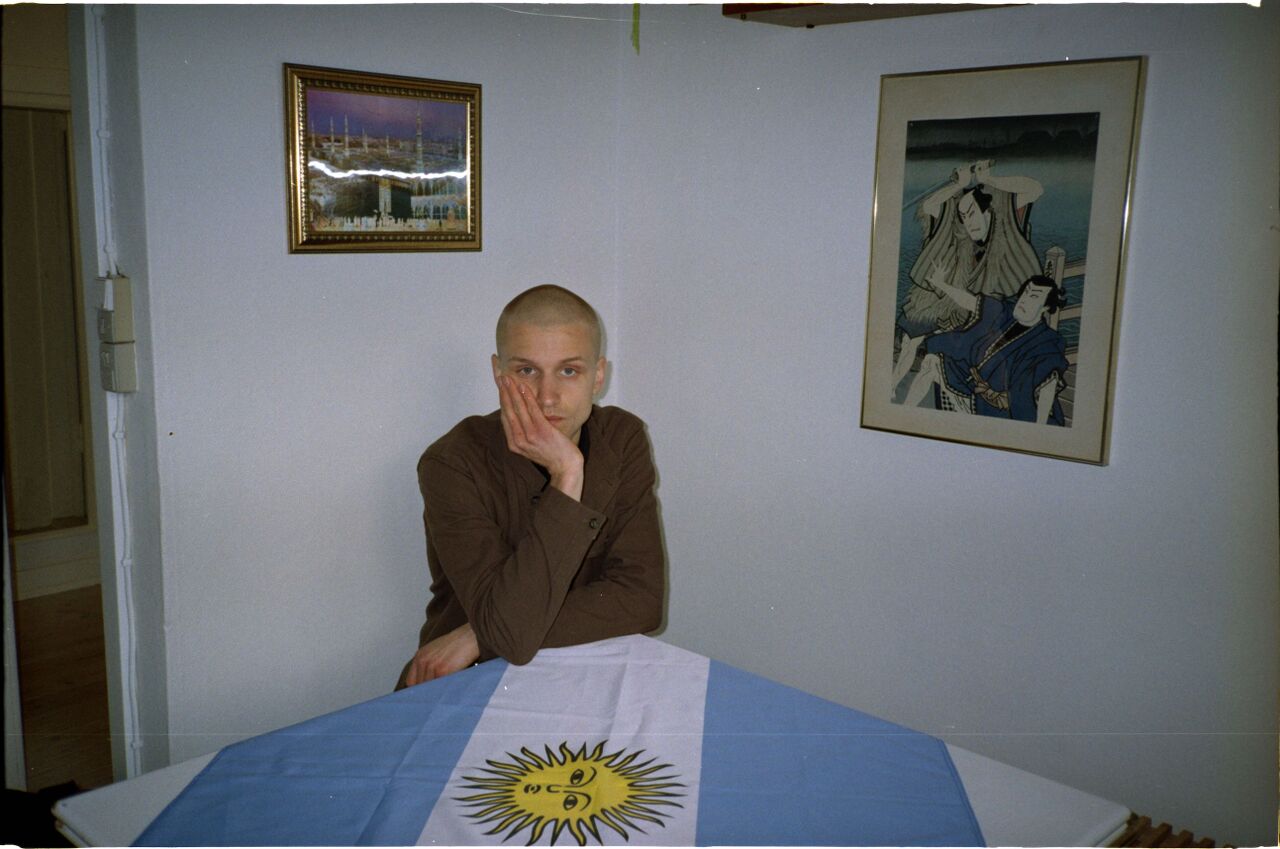 Carlos 'Mijo' Santino "The One" (Year 22, 2018) – anmeldelse af Emil Grarup
Under aliaset Carlos "Mijo" Santino har København-baserede Anton Funck, der bl.a. også er bassist i gruppen Josiah Konder og en af kræfterne bag pladeselskabet Mythomania Collection, udgivet kassettebåndet "The One". Tidligere har Funck spillet i de to rockensembler Ocean View og J.E. Useless. Hans nye bånd er dog ikke udgivet på førnævnte Mythomania Collection, men i stedet på det relativt nyopstartede selskab Year 22.
"The One" er delt op i fire eponyme tracks med hvert sit tal ("The One I-II-III-IV"). Rent stilistisk er der tale om storladne ambientkompositioner i samme regi som f.eks. Lawrence English, Rafael Anton Irisarri og Abul Mogard: Ambient, der ikke vil nøjes med at agere flad baggrundsmuzak, men med intenst bølgende synthdroner i stedet lyder som de summende, sitrende stråler fra et atomkraftværks hjerte.
Dog adskiller Funck sig fra dette ellers ærværdige selskab ved at arbejde med opbrudte, collage-agtige forløb med mange skift i tonalitet og intensitet. Hvilket, netop fordi vi her taler om ambient, fungerer enormt godt og er med til at forstærke den følelse af en narrativ sammenhæng, som det virker til, at albummet gerne vil fremkalde. På mange måder kunne "The One" sagtens være soundtrack til en virkelig god science fiction-film, og det er. når den vedkender sig dét (som på højdepunktet "The One I"), at udgivelsen er allermest vellykket.
Som sagt løber det filmiske som en rød tråd gennem "The One". Selvom denne æstetiske tilbøjelighed grundlæggende er et aktiv for udgivelsen, betyder det desværre også, at der på adskillige af numrene er indlagt korte talestykker, hvori en unavngiven karakter (som måske/måske ikke er den udvalgte, som titlen refererer til?) kloger sig med diverse halvfilosofiske betragtninger. Selvom jeg tænker, at jeg forstår, hvilken slags narrativ Funck gerne vil væve sammen omkring disse monologer, bidrager de desværre mere med kitsch-værdi end med dramatisk pondus. De er simpelthen for utroværdige som tekst og kommer mest af til at minde mig om en overgangscene i et computerspil.
Trods disse monologer lykkes lydfladerne på "The One" med at producere en fiktion og fremmane en række stemninger, som, i al deres sprogløshed, brænder stærkt igennem. Det skal Funck have stor ros for.
Info: "The One" udkom på kassettebånd i starten af august via Year 22.
previous post: Tim Hecker –

På kanten til intetheden