J.E. Useless –
Fuld kontrol over et utæmmet kaos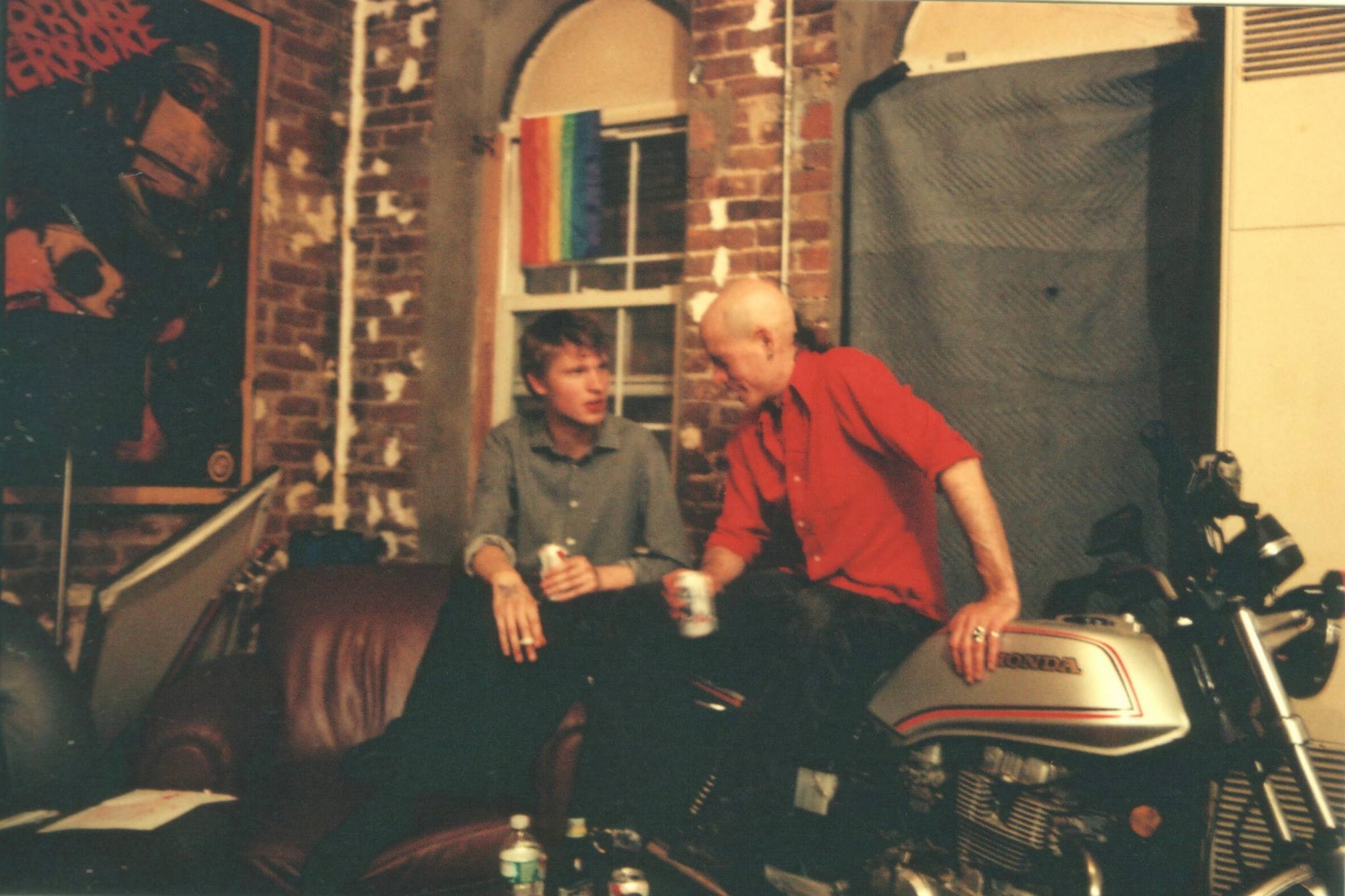 Af Alexander Julin
Julius Ernst og Anton Funck har førhen gjort sig bekendte på den danske musikscene gennem deres medvirke i hedengangne Ocean View (RIP), der i sin tid udkom via det prominente pladeselskab Big Oil Company. Heldigvis er enhver ende også starten på noget nyt, hvilket i høj grad også er tilfældet for Ernst og Funck. I kølvandet på Ocean Views ophør er de gået sammen om ikke blot et nyt projekt, J.E. Useless, men også opstartet et nyt pladeselskab ved navn Mythomania Collection. Det er således også herpå at Ernst og Funck denne måned udgiver deres kommende debut som J.E. Useless, som del af en skabelsesprocess, hvori de denne gang selv har den fulde kontrol over forløbet.
Mens at jeg fra tid til anden godt kunne være af den opfattelse, at Ocean Views numre til tider mere lød som en stiløvelse i en specifik genre, fremfor en frigjort udfoldelse i rockmusik, er det ikke ligefrem tilfældet på J.E. Useless debutudgivelse, Three Stages of Creative Death, der fremstår både legesyg og målbevidst i sit udtryk. Den røde tråd består i den fandenivoldske dystopi, der udfoldes over udgivelsens seks numre, og vidner om en perfekt balancegang mellem et dragende tusmørke og en opløftende melodiøsitet. Det kontrollerbare udtryk i Ocean Views sangskrivning er i J.E. Useless i højere grad blevet tilsidesat til fordel for usandsynlige sidespring og en vis spontanitet, som tager Three Stages of Creative Death lige et skridt videre, end den almene strøm af post-punkede rockudgivelser, den danske musikscene har affødt indenfor den seneste årrække.
Det er bemærkelsesværdigt, hvorledes Ernst og Funck i høj grad formår at frigøre musikkens essens fra dets tøjler og slippe den løs, som var den et utæmmet indre kaos; et kaos, der på trods af musikkens formmæssige sidespring, har karakter af en drivkraft der alligevel er under fuld kontrol, men stadig sprudler klart i både sangenes guitarfigurer og enten cement-tunge eller uregerlige vokal.
Info: "Three Stages of Creative Death" er mastereret af Peter Peter og udkommer d. 30. november via Mythomania Collection i et oplag på 250 eksemplarer.
previous post: ÆMÆX –

Det ny årtusindes folklore i en cirkulær logik plus en uendelig lydsløjfe (premiere)