Hahn Kult –
Jysk metalgryde med blade fra meget stærk te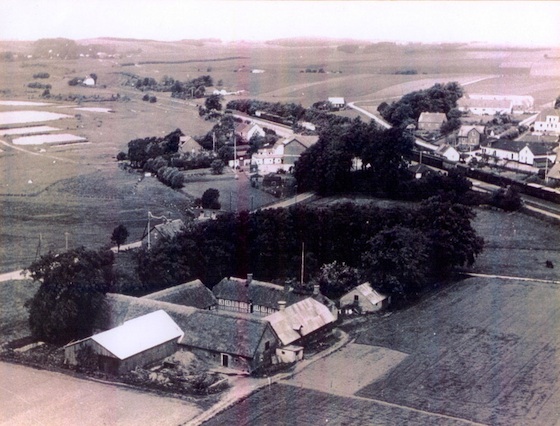 Den midtjyske duo Hahn Kult (Golem Tapes and Mastermind Records) består af Antonius Marcussen og Christian Qvortrup, samt som ofte bassist Mikkel Stenholt, der har indspillet den her plade, "Jydsk Mudder" på en gård uden for Århus, hvor Marcussen bor. Se Varg-Gollum-illustrationen i Youtube-filmen herunde for specifikation. Hahn Kult blev dannet i 2007 af de dengang 15-årige musikere og har blandt andet udgivet båndet "across ashen faces and leaden gazes" sidste år. Det musikalske opkog: Jysk metalgryde med knogler fra punk og black metal og blade fra meget stærk te.
– Hvis man går igennem vores beskedne bagkatalog, vil det rimelige omskiftelige udtryk nok springe i ørerne. Hahn Kult er vores hovedband, og vi har aldrig følt, at vi skulle begrænse os til én slags musik eller æstetik. Det er mere et meget personligt projekt for os begge, som skal kunne indeholde alle tanker og følelser, vi nu går rundt med. Et tilbagevendende tema i teksterne er bl.a. misantropi, negativitet og spiritualitet. Men det er generelt en meget vred plade, hvor følelsen af afmagt har fyldt rigtigt meget, da vi lavede den. Primitivitet har også fyldt meget; altså, at vi gerne ville have, at det skulle lyde primalt. Vi ville gerne lave en plade, der lød primitiv, men ikke på en dyrisk måde, rettere noget i retning af primitiv spiritualitet.
– Vi har derfor ganske bevidst givet afkald på metal musiker-perfektionisme og bukket under for mørket og den primitive aggression. Ikke at pladen og sangene ikke er perfektionistiske, men vi har beroet os meget på mave-fornemmelse, som har været meget forstyrret, så det er bl.a. derfor, den har taget lang tid at lave. "Problemet" med pladen er måske så, at den ikke vender sig mod den ydre verden, men rettere at det er et æstetisk eller åndeligt mål. Det er en "record af personlig udvikling" i vores øjne.
Hahn Kult – "Jydsk Mudder" udkommer på Mastermind Records ca. 1. september.
previous post: 6つのエレキギターのための音楽