Kareem Lotfy –
En tingenes og omgivelsernes musik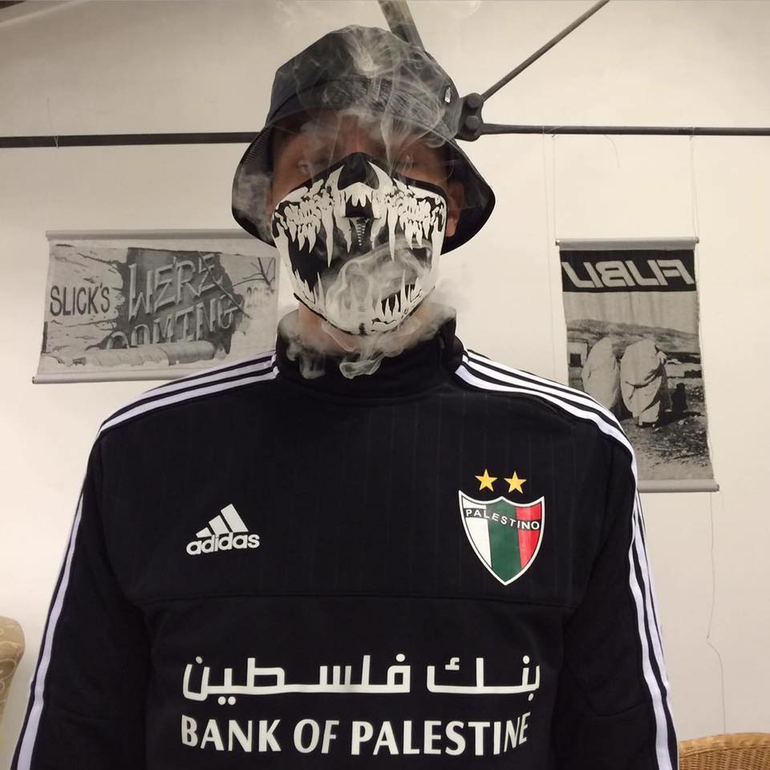 Kareem Lotfy "QTT10″ (Quiet Time Tapes, 2018) – anmeldelse af Emil Grarup
Den første gang, jeg hørte om den egyptiske musiker og billedkunstner Kareem Lotfy, var i forbindelse med det toneangivende tyske pladeselskab PANs ambient-compilation "Mono No Aware" fra 2017, hvor han bidrog med nummeret "Fr3sh". Senere har dette nummer fået en pæn portion opmærksomhed, fordi Kanye West angiveligt skulle have brugt et sample fra det på "I Thought About Killing You", åbningsnummeret fra hans seneste album, "Ye", uden at kreditere Lotfy.
"Fr3sh" er en af mine klare favoritter på "Mono No Aware" (som i det hele taget var en af de bedste udgivelser fra 2017), så jeg blev begejstret, da newyorker-selskabet Quiet Time Tapes i slutningen af juni udgav en håndfuld bånd, hvor Kareem Lotfy var manden bag ét af dem, "QTT10″.
"QTT10″ er vanskelig at placere i en genremæssig boks. Albummet udgøres af lige dele modularsynthesizer og field recordings og kan måske, i mangel på bedre, kaldes en slags ambient collagemusik. I realiteten er genrebestemmelser nok ikke den måde, man bedst tilgår "QTT10″ på. Det giver ikke mening at tænke på albummet som noget, der refererer tilbage til en lang og vidtforgrenet genretradition; det er snarere et værk, der forsøger at lyde som noget andet.
Og "QTT10″ lyder vitterligt som noget andet. Det er længe siden, at jeg har hørt et album, der formår at skabe et klangligt landskab, der lyder så lidt som musik, og som samtidig er så indtagende at lytte til. Jeg tænker, at det er mere korrekt at kalde det et klangligt landskab, fordi snarere end at lyde produceret fremstår det som noget, der er opstået af sig selv. Det er en slags tingenes og omgivelsernes musik, der både rummer de lyse, æteriske klange, vindens blæsen og metallisk skramlen. En musik, der ikke lyder menneskeskabt, men snarere som hvis alle et steds toner og overtoner klingede simultant.
Fordi "QTT10″ har så sammenhængende et lydbillede, er det svært at fremhæve deciderede højdepunkter. Hvis jeg alligevel skal forsøge, vil jeg fremhæve "Equilibrium" og "Second Seed", to af albummets sidste numre. "Equilibrium" er, helt ærligt, sådan jeg forestiller mig soundtracket til at modtage en åbenbaring, og nummeret har med sine lange lyse synthflader og monotone optagelser af faldende regn gennemgående astrale konnotationer. "Second Seed" kan noget af det samme, men med mere industrielle og metalliske klange; som et genfærd, der smyger sig langs radiofrekvenserne, snarere end en engel, der åbenbares på himlen.
Den forestilling, det giver mest mening for mig at knytte til "QTT10″, er en idé om en tingenes åndeliggørelse – og det har jeg sjældent, hvis nogensinde, lyttet til nogen forsøge at gøre på så overbevisende vis som Kareem Lotfy.
Info: "QTT10″ udkom d. 29. juni 2018 digitalt og på kassettebånd via Quiet Time Tapes.
previous post: Lost Lands Festival 2018 –

Photo reportage