One to watch: Bradford Cox-dokumentaren 'Youth Museum'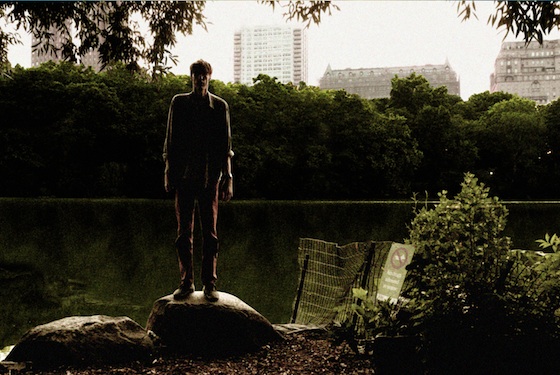 Bradford James Cox behøver sandsynligvis ikke den helt store introduktion, for som kunstnerisk hovedkraft i Deerhunter og soloprojektet Atlas Sound har han siden 2005 markeret sig som en af de særeste og mest fascinerende væsener i den åbenbaring, man kalder nyere, amerikansk alternativ rock.
Ikke alene er hans sangskrivning mangesidet, svingende fra shoegazede guitar-vrinsk, over papkasse-charmerende lo-fi, til ligefremme 60'er-pop-referencer. Hvis man er i det autenticitetsdyrkende hjørne, kan man også finde fascinerende stof i hans personlige historie, der i høj grad er domineret af en sygdom, Marfan syndrom, som dels er skyld i hans tændstiktynde kropsbygning, dels har gjort ham ukampdygtige i lange perioder, lænket til sofaen i hans lejlighed.
Tilsæt tågede udmeldinger om hans seksualitet (han har undervejs i karrieren beskrevet sin seksualitet som først aseksuel, siden queer og homoseksuel i cølibat), stedvise, voldsomme udfald på de sociale medier, og man har stoffet til en potentielt ret spændende personskildring. Hvis man vel at mærke får hul igennem til den sky amerikaners kringlekrogede hjernebark – og nu kommer vi til den egentlige anledning til dette indlæg: Instruktøren Grant Singer, der blandt andet har lavet videoer for DIIV, har nemlig fulgt Cox med sin kornede kameralinse, og resultatet i form af dokumentaren 'Youth Museum' har den 3. februar premiere på Moma i New York og skulle derefter blive tilgængelig produceren Riot of Perfumes site. Så se lige at få bogmærket den!
Trailer.
previous post: Elias Krantz –

instrumentalforblændelser for kora, violin og guitar