Polska Radio One –
syreangreb fra Ural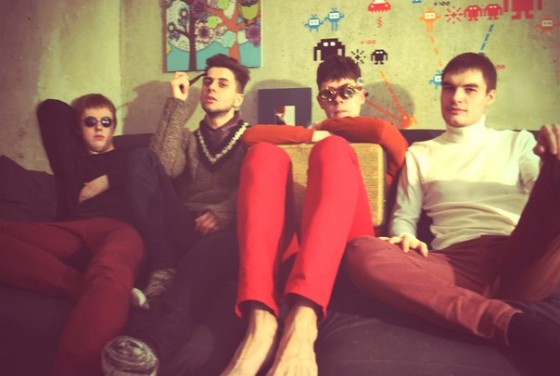 af Andreas Melchior
Polska Radio One er et nyt bekendtskab, som indtil videre nøjes med at udgive sit atomare space-psych på Bandcamp. Sit navn til trods stammer Polska Radio One ikke fra Polen men fra Jekaterinburg i den russiske Ural-region. Det kunne meget passende være indspillet på rumstationen Mir.
Bandet selv beskriver sin radioaktive lyd som "sixties-style british rock, modern fuzz-guitar psychedelia and traditional german kraut", og for en gangs skyld er det ikke helt ved siden af. Dog er det især de nedsmeltede Beatles-harmonier og posede Madchester-rytmer, der gør, at der ikke blot er tale om endnu en "BJMJAMC" (Brian Jonestown Massacre/Jesus And Mary Chain)-klon. Polska Radio One har således stillet frekvensen ind på lige dele 1967 og 1991. Til tider lyder det endog, som om bandet spiller ind over lydsporet til en sci-fi-serie fra 50erne, og man må man søge i dækning for laserpistoler, som vilkårligt affyrer hallucinerende radiobølger. Det er stenet ravemusik, af og til med koncentrationsbesvær. Måske mest for de tålmodige, men stadig med fængende popkroge.
På den seneste selvudgivne single, Новый Космос/Вереск и Полынь (New Space/Heather and Wormwood) synger Polska Radio One på deres russiske modersmål: Da! Endelig en radiokanal, der synes værd at lytte til.
Lyt til Polska Radio One på Bandcamp.
previous post: Norberto Lobo –

Portugiseren er fri