Shiggajon –
Åbenhed og urmusikalske strømninger (premiere)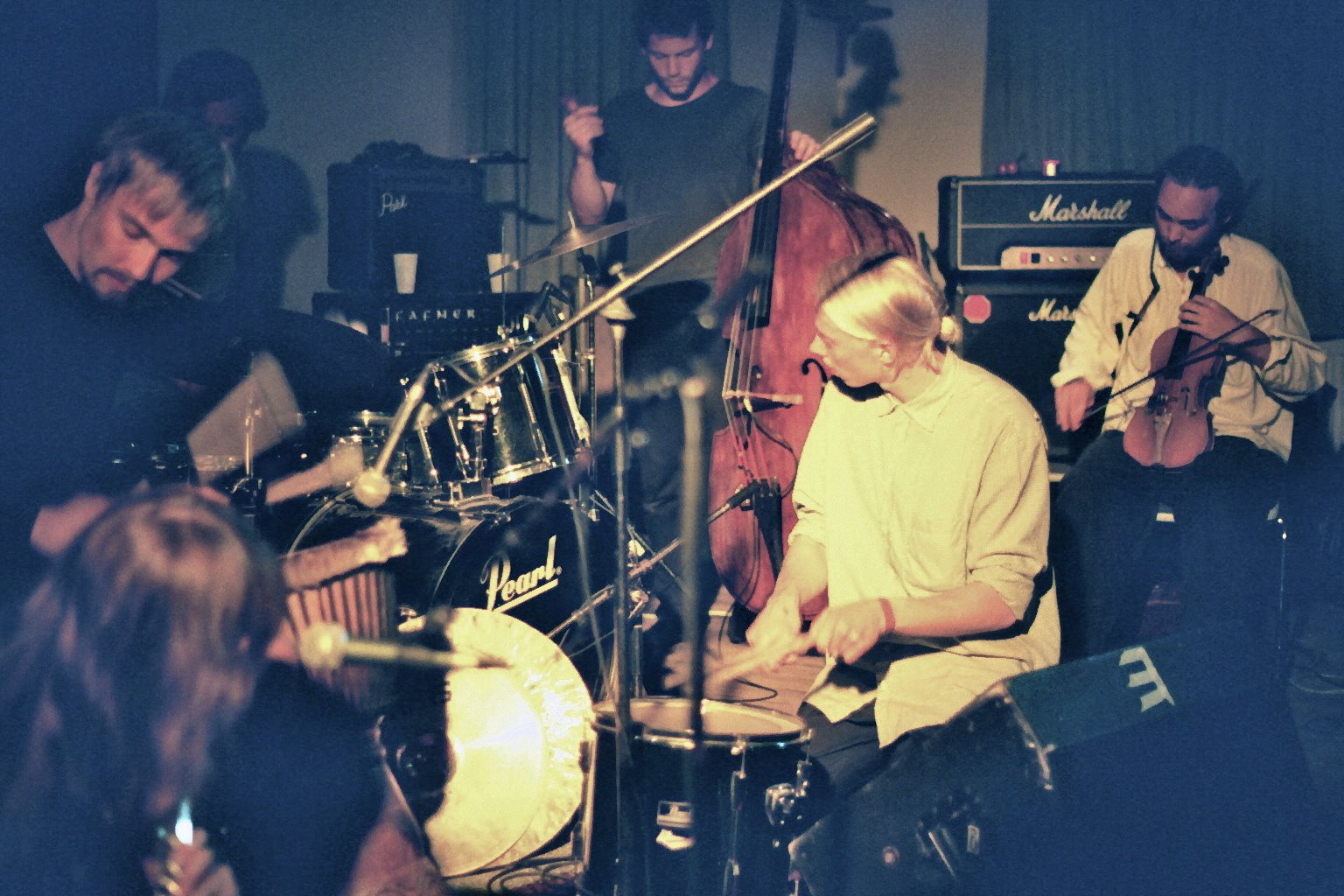 Af Mikkel Arre
Albummet "Dansen" satte i 2012 punktum for fem særdeles produktive år for Shiggajon, der efter at have debuteret i 2007 i de følgende år udsendte minimum to udgivelser årligt med flittigt skiftende besætninger omkring kollektivets to centrale skikkelser Mikkel Reher-Langberg og Nikolai Brix Vartenberg. Den uvant lange albumpause ender imidlertid i denne uge med lp'en "Sela", som udkommer på El Paraiso Records. Hør albummet i fuld længde i Sounds fra i dag.
Som altid er kollektivets musik på "Sela" i mange henseender vidt åben: Genregrænser er helt irrelevante, når impro-folk, drone, kraut og østerlandske klange smelter sammen i to langstrakte improvisationer, der hver især fylder en hel side af vinylen. Hen over 18 minutter folder numrene sig roligt ud og holder den ellers svære balance mellem tålmodighed og stilstand.
På A-siden "Mæander" (opr. græsk for flod) cirkler let svajende violin, rislende percussion og en vuggende guitarlinje om hinanden i adskillige minutter og etablerer en ophøjethed og fornemmelsen af et besjælet rum, men er alligevel under konstant forandring. Udviklingen i kompositionen er mere markeret på B-siden i titelnummeret "Sela" (opr. klippe el. sjæl), der tidligere har været udgivet under bandnavnet Ancestor, men altså heldigvis nu bliver tilgængeligt for et større publikum. Efter en afdæmpet indledning fortættes udtrykket med stadig mere brusende guitar, svirrende strygere og hektiske bækkener – men vel at mærke uden at ende i et stort forløsende klimaks. Den slags oplagte, formulariske løsninger ville være alt for snævre til en plade, der i den grad insisterer på åbenhed og derfor lyder som et ekstraordinært udspil i dansk kontekst, fordi "Sela" svæver i et ingenmandsland mellem impro, folk og freejazz.
Info: "Sela" udkommer på El Paraiso Records fredag d. 21. august.
previous post: Første årgang af Knife Fest byder på vildt line-up (interview)