Tobacco –
auteurernes perverterede parallelunivers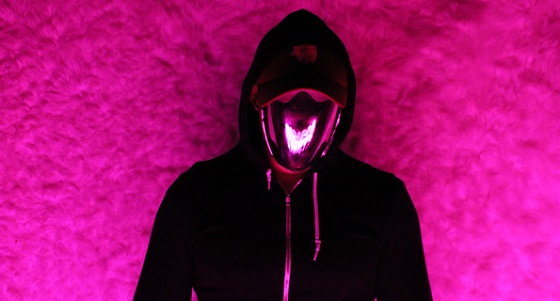 Af Adam Thorsmark
Amerikanske Thomas Fec er en musikauteur. Siden midten af 00'erne har han nærmest udelukkende udgivet forskruet musik med kløgtig brug af vocoder. Udviklingen fra album til album har været minimal. Det er den samme semantik, han forbryder sig med. Dog med enkelte forskydninger – som en rigtig auteur.
Black Moth Super Rainbow er luftig, men stadig urovækkende psykedelisk popmusik, der til tider lyder som Air på crystal meth. Tobacco er direkte dirty, glitchet, beat-tung bastardpop med perversionerne helt uden på tøjet. Begge dele er som mainstream-radio spillet i et ondt parallelunivers. Eller lyden af alt, du nogensinde har elsket, der smelter*.
Om to uger udgiver Tobacco sit tredje album, "Ultima II Massage", og i bedste auteur-stil er det som altid svært at adskille musikken fra det visuelle. Med andre ord: Er det musikken, der giver videoerne så diabolsk en aura? Er det omvendt? Eller måske en symbiose?
Ligesom i den E.T-knaldende video til "Super Gum" eller Black Moth Super Rainbows video til "Born on the Day the Sun Didn't Rise", møder vi i hvert fald nogle ubehagelige typer, der tydeligvis har været træls gennem en længere periode. Her foregår det i en noget alternativ massage-biks, der udfolder sig til en sand creep-fest galore (førstesinglen "Eruption" var ren Melodi Grand Prix til sammenligning).
Videoen er instrueret af en anden auteur, Eric Wareheim. Han har også lavet Beach Houses bizarre video til "Wishes", og ellers kender de fleste ham nok som den ene halvdel af det anarkistiske, infomercial-parodierende "Tim & Eric's Awesome Show, Great Job!". Som altid er Wareheims univers helt grotesk. Men man må sige, at han har skruet ned for morskaben her. Hvis "The Texas Chainsaw Massacre" var en infomercial, kunne det meget vel opleves som dette førstepersons-mareridt.
Tobacco udgiver "Ultima II Massage" den 12. maj – denne gang ikke på Anticon, men via Ghostly International.
"TOBACCO went back to the cassette decks he started off with — analog weapons of distortion to compliment his hissing vocoder and blown rhythms(….)You may hear(… ) public-access TV and bad VHS dubs of '80s horror flicks. Or the sun exploding and *everything you've ever loved melting." – Ghostly
previous post: Snaredrum –

Venskabsbånd og trediveårskriser