Tony Molina –
Fragmenterede ungdomshymner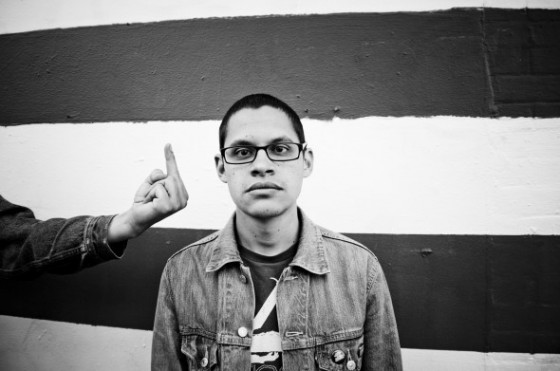 Af Alexander Julin
Sidste år udgav Tony Molina pladen "Dissed and Dismissed" på det lille pladeselskab Melters. De 500 eksemplarer blev hurtigt udsolgt, og derfor genudgiver Slumberland d. 25. marts Molinas debutplade. Dissed and Dismissed kunne umiddelbart ligeså godt have været udgivet i start-80'erne grundet udgivelsens velkendte lo-fi æstetik, men i stedet bidrager den til en fortsat aktualisering og manifestation af den lavproducerede popmusik anno 2013-2014.
Tony Molinas lyrik er simpel, nedbarberet og centreret om den ulykkelige kærlighed som taget ud af en ungdomsserie, mens den musikalske del umiddelbart trækker stærkt på hovednavne fra den alternative guitarpop-kanon såsom Teenage Fanclub og Guided By Voices. Sidstnævnte bliver også hyldet åbent i et cover af Wondering Boy Poet. Tony Molina lægger ikke skjul på sine inspirationer, men hans sange emmer også af en sådan personlighed, at de ikke blot kan afskrives som copy-pasting.
Det er noget nær umuligt at udpege specifikke højdepunkter på pladen, men for at tage fat i én ud af tolv vanedannende sange, er "Change My Ways" fantastisk ørefængende i sin simplicitet: "No matter what I do/my thoughts come back to you", synger Tony Molina sentimentalt og nærmest uoplagt.
Tony Molinas "Dissed and Dismissed" er en terapeutisk udgivelse til den hjertekvalsramte lytter. Med en spilletid på lidt over 11 minutter udviser Molina både et exceptionelt talent for at skrive gode popmelodier samt en grundlæggende forståelse for, hvordan et tema som ulykkelig kærlighed kan bearbejdes uden at det på nogen måde bliver kedsommeliggjort.
Info: "Dissed and Dismissed" genudgives via Slumberland den 25 marts.
previous post: Croatian Amor –

Soundtrack til menneskets underbevidsthed