Body2Body –
Quenching Aarhus' thirst for hard music (interview)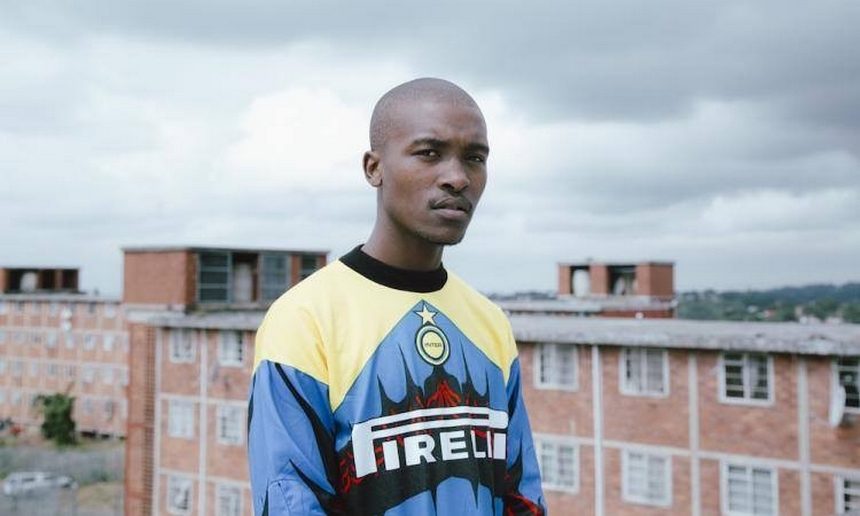 Body2Body, March 16th & 22nd @ TAPE, Aarhus – live preview by Ivna Franic
Aarhus is in for two pretty sickening events this month – headlined by Lee Gamble and DJ Lag, respectively, and organized by Body2Body, a local club night promoting genre-bending music, pairing cutting edge international acts with leading local talent, and putting a focus on the visuals.
Body2Body has so far put on events featuring acts like DJ Nigga Fox, Jana Rush, RP Boo, DJ PayPal and others, with the two forthcoming events following a similar trail. One could even get the impression that tense club music styles such as ghetto-tech, ghetto house, juke or grime are much more of a "thing" in Aarhus than they are on the techno-dominated Copenhagen scene.
When asked about the audience preferences and their response to the previous events, the organizers remarked that the "audience responses have been overwhelming. Seeing even very young individuals interested in the most "out-there" music is special. It does seem like there has always been a taste for ghetto tech or tense club music styles in this city and why this is, is probably too complicated for anyone to guess. Perhaps it has to do with the city sharing a comparatively large footprint with dirty, heavy industry, that makes for a thirst for hard music. It certainly seems to have that effect on us."
Can their forward-thinking bookings be seen as a way to promote diversity, underrepresented music genres, and new trends in underground club music? No and yes, the organizers replied.
"Our mission in the ecology of the Aarhus night-life scene is simply to bring the flowers of the world on display in the darkest, deepest bowels of this city. There was a longing to experience nights in our hometown, consisting of really intentionally thought out lineups, with a focus on contemporary developments within dance music. In the process, diversity and openness should come naturally and is never ever something that is laid out intentionally, as a working dogma. It is however central to the colourfulness of Body2body listings, and if somehow we failed to uphold this standard, we'd shut the whole thing down immediately. Bury it. Hopefully, the fauna that we're experiencing will shed some of their seeds and help diversify the ecosystem of Aarhus, to secure a (very intentional) higher meaning of the work," the organizers said about Body2Body's mission in the context of music and club scene in Aarhus.
The international guest at the first of the upcoming events – scheduled for this Saturday, March 16th – is London-based composer, producer and DJ Lee Gamble. He is having a busy year, putting out the follow-up to 2017's exquisite "Mnestic Pressure" in the form of three separate EPs exploring "the aggressive onslaught of visual & sonic stimuli of contemporary cities and virtual spaces", employing his usual arsenal of abstract jungle, ambient and experimental techno. Hyperdub released "In a Paraventral Scale"EP , the first part to make up the "Flush Real Pharynx" LP, just last month. Gamble also runs UIQ, a record label counting among its releases Nkisi's stunning debut LP from earlier this year, and Zuli's much lauded 2018 album.
Hailing from Durban, South Africa is DJ Lag, the international act leading the bill of the March 22nd event. Although he may only have two EPs under his belt so far, released via Goon Club Allstars, the "king of gqom" has been around for a while and has played one of the key roles in propelling gqom onto the international dance music scene. Over the past few years, Lag has brought the infectious sound of gqom to clubs around the world – and some of us were lucky enough to catch his stunning set at last year's Intonal Festival in Malmo.
Joining DJ Lag on March 22nd is the Danish legend HVAD, while KhalilH20P will be playing alongside Lee Gamble on March 16th.
Info: Lee Gamble and KhalilH20P perform at TAPE on March 16 (RSVP), and DJLag + HVAD play at the same venue the following Friday, March 22 (RSVP).
previous post: Triad God –

Klubmusik for søvngængere, rapmusik som vuggeviser