Freedom To Spend –
"Right now is the best time to be a fan of strange and forgotten music"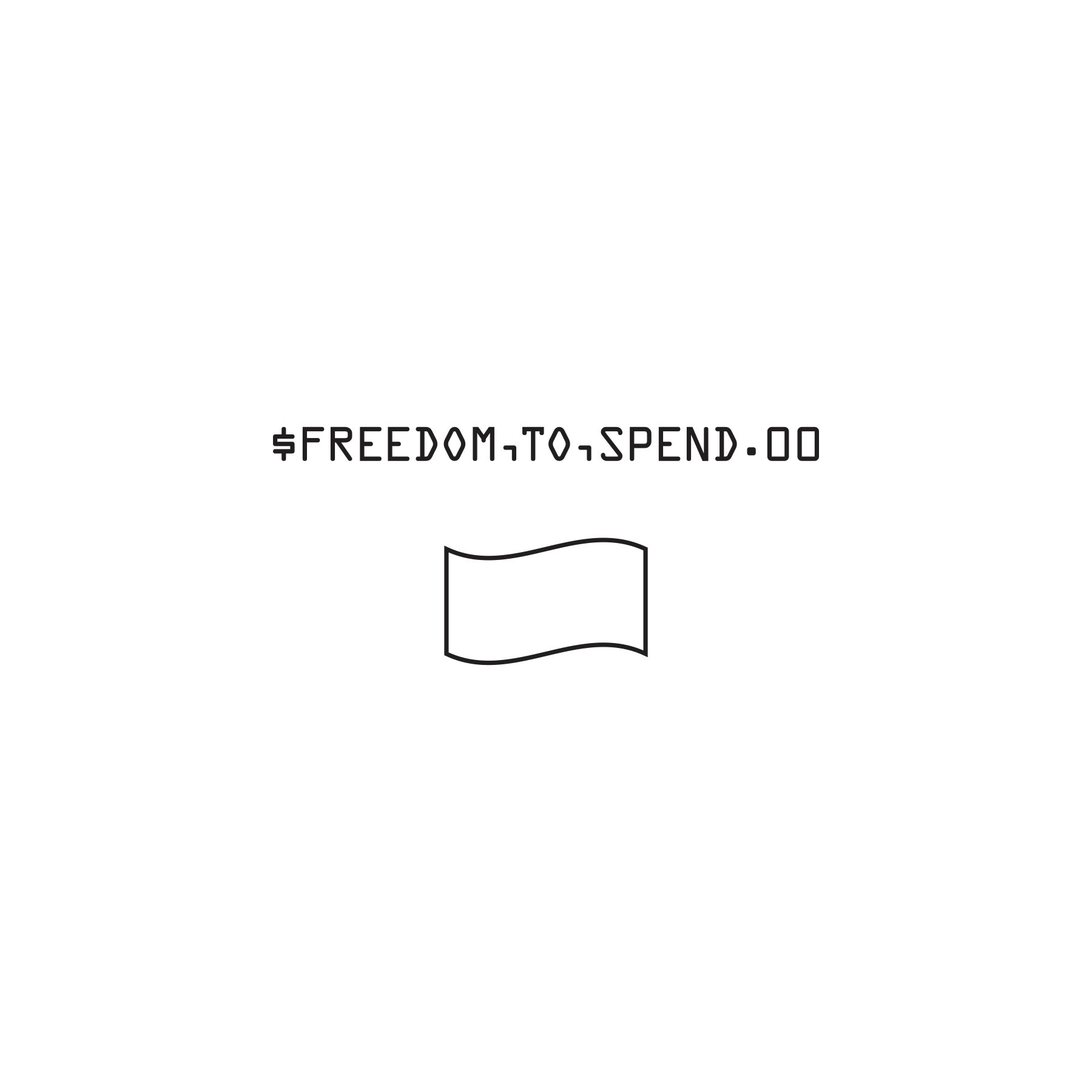 Interview by Alexander Julin
Freedom To Spend started in 2017 as a sub-label to RVNG (Visible Cloaks, Oliver Coates, etc). While several other people contribute to the label, some of the primary forces behind are Matt Werth from RVNG as well as Jed Bindeman and Pete Swanson (who, on a note, also produced some phenomenal solo records in 2010-2013 and was a member of the noise duo Yellow Swans).
Freedom to Spend has had an enormously diversive and qualitatively impressive output since its launch, reissuing both raw and minimalistic syntheseizer music and more compositionally experimental works as well. Beginning with "Eye Candy" by Michele Mercure, the label has since also reissued records such as "Eros In Arabia" by Richard Horowitz and "Polemusia La Nau Dels Argonautes" by Pep Llopis, among others.
Contributing to what feels like an ever-expanding amount of labels specializing in what might be termed as "niche" reissues, Freedom To Spend have presented some of the most mesmerising and – partly – forgotten works to a new and to a larger audience in the past two years. They have, as Swanson puts it in a comment on musical reissue culture, been "(…) making sure erased histories are not forgotten."
In the light of the label's latest releases, "The Rimarimba Collection" and Michele Mercure's "Beside Herself", Passive/Aggressive has interviewed Swanson and Bindeman on the label, their releases so far and their reflections on contemporary trends in reissue culture.
P/A: Who are Freedom To Spend and where do you know each other from?
Pete Swanson: "FTS is myself, Jed Bindeman and basically the whole RVNG family. Jed and I know each other from Portland. We were in the same music scene for a long time and used to be neighbors in the same part of Portland that Mississippi Records started out in.  There was a coffee shop next to the record store, and a lot of us creative types would wander back and forth between getting caffeinated and digging through whatever new stock Eric had. Spencer Doran (of Visible Cloaks) was always in the mix, and Jed's current partner in his record store, Warren, was also working with Mississippi for awhile as well. There were a lot of ideas being slung around, knowledge shared between people and hours spent at the listening station.
Jed and I hadn't worked on a project at all, but we would hang out and get pizza together for about a decade before we started talking about FTS. I moved to NYC in 2011 to go to grad school, and Jed and Warren built up this shop, Little Axe, that is one of the best shops in the country.  I loved what they were doing and would go shop there every chance I had.
I met Matt Werth from RVNG in NY and would run into him often. I knew he was hyped on a lot of the music we were hyped on, so when Jed and I landed at this point where we wanted to consider starting a label I pitched the idea of linking with Matt. If it was just Jed and I, we would have probably only done about one release a year. Getting to work with RVNG not only streamlines the process and has super dedicated people dealing with stuff I'm pretty bad at, but also brings in Matt's perspective. We all have really strong opinions and pretty deep knowledge, and everything on the label has to be considered 100% solid by the three of us. There's stronger quality control and more knowledge regarding business and cultural mechanisms with Matt in the mix. He brings some really incredible perspective to things, while Jed and I can be a bit excitable."
P/A: In what sense has your own musical background led to the project of Freedom To Spend?
PS: "I've been collecting music, playing in bands, putting on shows, thinking about music constantly for about 25 years now. I don't think that I would have arrived at FTS without all of that experience, but a lot of that influence is fairly indirect.
I think a much more direct link came about when I was traveling a lot playing one-off solo gigs and having a few days to kill in different cities all over the place. So I would have the opportunity to hang out in Lisbon and to learn about the history of underground music. I'd poke around, get linked to other collectors and dealers and would pick their brains, so I was able to get a bit deeper into several different scenes through meeting people, asking questions, learning about where they were from. I don't think things would have progressed without that experience of digging into different histories with locals. Ultimately the thing that feeds the label is an insatiable appetite for new sounds and deeper knowledge of marginal scenes.
Another thing that I think carries over from my experience as a musician is the regard that we hold the music and musicians in that we end up working with. So we try and keep the production quality high, compensation fair and work with artists directly as opportunities present themselves."
JB: "Like Pete, I've also been an obsessive music fan for most of my life. I started playing drums at the age of 13 and soon after starting screwing around with tape recorders and synths and making tons of racket in the basement, painstakingly documenting everything I did on cassette tape (I still have all of them, believe it or not). So from an early age I've been into the idea of preserving things, even when they might have seemed unimportant to pretty much anyone else. My excitement level for unusual music has never gone away and only gotten that much stronger as the years have gone by. When I was growing up I was always the person in my friend group who was a big record nerd, so people would always ask me for musical recommendations, and I loved being thought of as that person. That later translated to being the co-owner of a record store, and then when Pete and I kicked around the idea of starting a record label together, it just seemed like the natural progression of a life devoted to discovering and sharing music that deserved to be heard by a larger audience."
P/A: Which labels has been of greatest influence to your own interest in releasing music through Freedom To Spend?
PS: "I'm not sure if I'd say LABELS so much as records. The reissue of Nuno Canavarro's 'Plux Quba' album on Moikai really inspired a crew of musicians I was close to 10 years after it came out. I really love the idea of oddball records from the past entering the contemporary moment and driving a narrative. I think you see that on a larger scale with like, Arthur Russell, which gets into another important duty of reissue labels, making sure erased histories are not forgotten.
There are some contemporary labels that are active that I really admire. I think Stroom is an incredible label and has done great work with NSRD, CYBE and their Pablo's Eye project. Lullabies for Insomniacs and Music From Memory have both done some killer projects and have a solid vantage point.
I also think I should mention Mutant Sounds as an influence. That blog was plugging and preserving the most brutally obscure releases, and it really cracked open a lot of minds. It's one of those things that really made a lot of extremely obscure music available to anyone interested enough to troll through their staggering number of daily posts."
JB: "It'd be hard for me to mention any specific labels that have influenced my personal goals with FTS. However, I'm a huge collector of old fanzines from the 70s and 80s, and many of those have proved to have a huge, lasting influence on me over the years. OP and Eurock are two of my favorites, as the writing in those two zines is so timeless (especially OP, which is hands down my favorite fanzine of all time) and covered such a wide range of musical styles. I still go back to them on a regular basis, as it seems like each time I pick up an issue, even if I've read it cover to cover many times over, there was so much information packed into the pages that there's always something new to discover or research. There were so many LPs/cassettes that were mentioned in those pages that have NOT made it onto the internet in any capacity, and that's where the real fun begins."
P/A: If you should point at any, which common feature do your releases so far share?
PS: "Most of everything we've put out has been pretty eccentric work that straddles scenes and creative identities/cultures/realities. I think the label is aesthetically pretty broad, but most of the work comes from an era where a decent home studio became a possibility for a lot of people, same with more democratized production in cassettes."
P/A: Your latest releases this year has been a series of work by Rimarimba as well as your second reissue by Michele Mercure, "Beside Herself", the follow-up to last years reissue of "Eye Chant". Could you elaborate on why it has been important for you to reissue these artists?
PS: "Because they're great! I mean, I can make it more complicated, but I think the Rimarimba albums are an incredible take on minimalist music. It's so home-spun and obviously not carrying the same pretenses of his conservatory peers. Ultimately Robert's music is so off on its own.
Michele's collection was a new kind of project for us. We hadn't done any anthologizing of artists and Matt has been doing these ReRVNG releases for a long time that are a nice framework for us to play with for our anthologies. When we started talking to Michele about "Eye Chant", we knew there were these other album-length cassette releases and that there was a lot of killer music there. We've unearthed a ton of awesome, unreleased music digging around people's archives, and they've posed interesting challenges regarding permissions and releases. Sometimes there's a way that makes sense to release the music, sometimes there isn't. "Beside Herself" seemed like a story that needed to be told."
JB: "I feel like both of these artists did a good job of creating a musically personal world that they could live in. Kind of like the idea of someone making the music that they want to hear because no one else is doing it."
P/A: In past years, there seem to have been a boom in vinyl reissues of lesser known or forgotten works and artists. Why do you think this is the case now?
PS: "This whole reissue trend has been going on since I've been collecting, and the role of reissues has been valuable in both informing the present as well as diversifying the canon. The past is always in conversation with the present."
JB: "Right now is the best time to be a fan of strange and forgotten music. There have been a fully overwhelming amount of incredible reissues that have come out over the past few years, so many that it's nearly impossible to keep up, but it's great and I fully embrace reissue culture. Of course there are lots of things that I personally don't think need to be reissued that have gotten the deluxe treatment, but at the same time I've been able to cross all sorts of things off of my list that I've been for looking for, sometimes for many years.  I've wondered why now more than ever reissues have been coming at some such a fast pace. It's hard to know if it's some sort of large trend that will eventually die down, or if more people than ever (undoubtedly with the help of the internet and social media) are just starting to discover these many hidden worlds of music, and decide to crawl down the rabbit hole with the rest of us freaks."
Info: The latest release on Freedom To Spend, "Beside Herself" by Michele Mercure, was released in November together with RVNG Int.
previous post: Bruce –

Stereoskopiske kompositioner fra britisk klubtekniker