Gorilla Angreb –
K-Town pioneers rise from the grave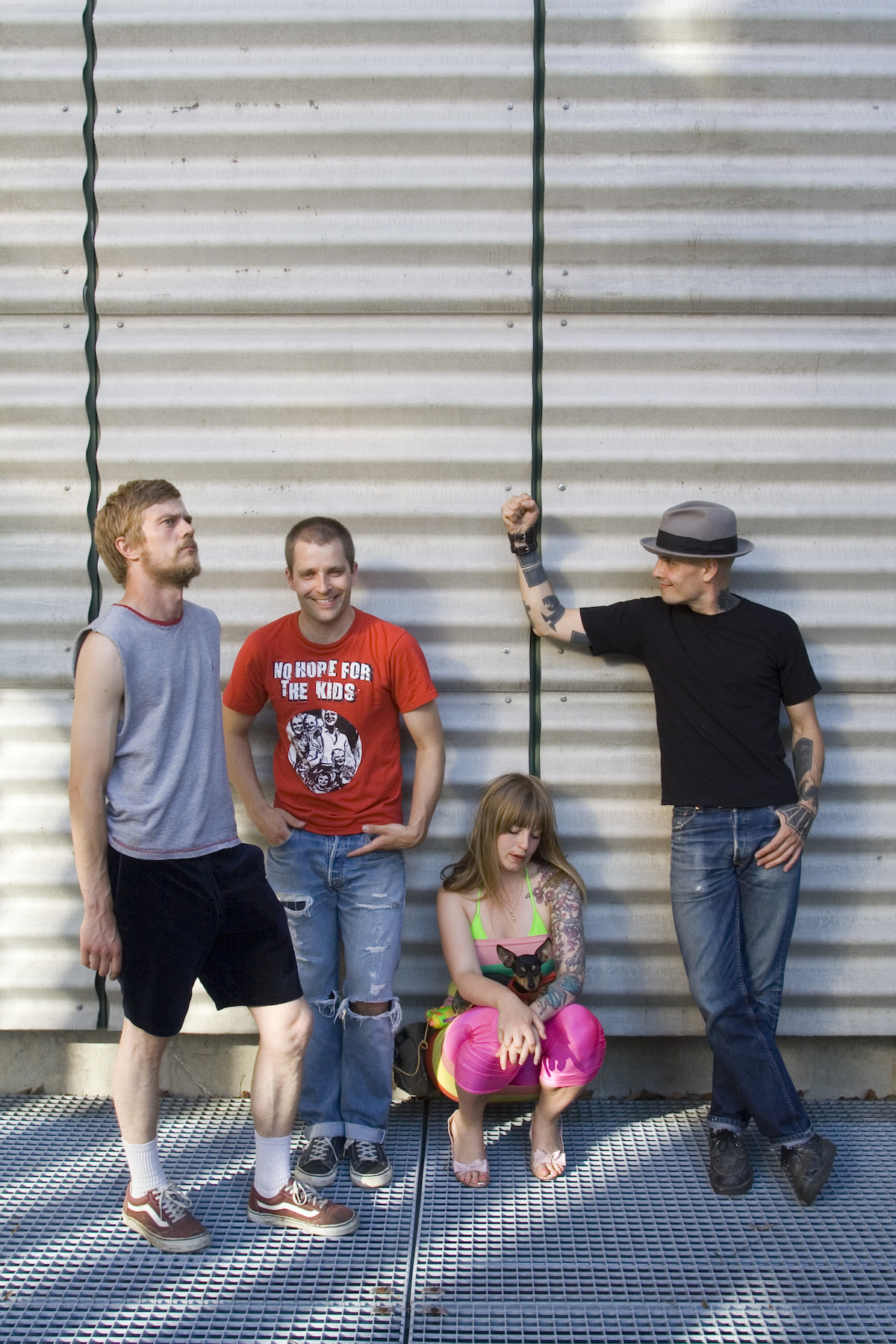 Text: Daniel Bergsten – photos provided by Gorilla Angreb.

Punk matters!

When I was a teenager I suddenly discovered fanzines and all the records they were writing about. It was punk and garage records from around the world. I started buying vinyl from small distros. Spending my money on records – through online payment and even sending money in letters to people I didn't know at all. But I trusted them.
When I was around 18 I first took notice of what was happening in Copenhagen and its K-Town punk scene. One of the labels from town, Kick N' Punch Records, captured my attention. One day I received a well-packaged vinyl-bundle from my all time favourite distro, Bistro Distro, and one of these was a 7" by the Danish band Gorilla Angreb.
I first heard about Gorilla Angreb in 2003 through MySpace (do you remember?). The Copenhagen scene was on advance, and you could read about the bands in fanzines, webzines etc. Amdi Petersens Armé did get a lot of attention in America in late 90's and early 00's. People around the globe began to take notice of the small country up north. And Copenhagen based record labels like Kick N' Punch and Hjernespind Records started to put out punk music tied to the Youth House (Ungdomshuset) – a place which became synonymous with the concept of K-Town. Both Peter and Tommas of Gorilla Angreb were involved in Amdi Petersens Armé and No Hope For The Kids, and Tommas was also the label founder of Kick N' Punch Records as well as Hjernespind Records and the now closed Repo Man record store.
So let me briefly introduce you to K-Town.
The K-town movement started as a crew which later got in to doing festivals. They didn't just organized festivals – they were also members of several bands playing regularly at the Youth House. Originally, the Youth House was located at Jagtvej 69 in the heart of Nørrebro. Because of a conflict with the municipality of Copenhagen, the Town Council decided to close down the house and sell it which meant that it ended in the hands of a super conservative Christian Free Church movement called Faderhuset. Youth House offered a lot of money to buy it back but Faderhuset denied it. And the rest is history.
Copenhagen lost one of its most important musical institutions built upon a D.I.Y ethos, and local authority lost a lot respect among the punks. One of Denmark's biggest riots broke out, and the Youth House was torn down. A couple of years later a new Youth House opened up on Dortheavej in the outskirts of Nørrebro.
The Beginning of Gorilla Angreb

Copenhagen based Gorilla Angreb was started in 1999 by Peter, Tommas (both from Amdi Petersens Armé), Mai and Claus who later got replaced by Simon. It began as a sort of basement project – until 2002 when they decided to put more effort into it. In early 2000 they released their first physical self-released material. A cassette released as a 10 song demo. Drenched in punk rock with hooks, stripped down to duelling male and female voices. Their production is lo-fi and the music sounds snotty. It's hard not to mention the similarity to a lot of LA bands from 77-81, especially X and The Bags and even some early hardcore. Gorilla Angreb would have been perfectly suited for labels as Dangerhouse or Slash and their aesthetics.
A later recording session resulted in a 7" from Swedish label Instigate Records. Songs like "Accion Mutante" and "Claus Borre" unfortunately did not end up on the EP. These aren't especially complex but they hit their marks.
Dig in here:
The "Long Island" single stands out from the band's other releases. It's more of a moody down-tempo punker compared to the previous singles and EP.
In 2006 they released "Bedre Tider" 12". The photo shoot covers the whole band, a dog and a person who's hung himself. The release contains five songs of impassioned fury. Mai and Peter's coded yowling in "På patrulje" is exciting and entertaining: "Sen nat langt fra mit skjul, mit hjem / Jeg tror, jeg kryber hjem igen".
The first song, "Jeg går ikke i sort", is a hectic and bashing punk rock song continuously monitored by a piano loop. The production is better on "Bedre Tider", and it has more structures and a wide-open sprawl to it. With this one they made a huge impact and positioning themselves as key contributors to underground punk musical discourses around the world. They'd tour Europe, America and Japan and headline the frontpage of the magazine Razorcake. Their records sold out quickly and they had good press. Everyone was talking about the Copenhagen band which has always felt innovative but at the same time it has sounded as if they had been recording in 1978 somewhere in southern California.
However, Gorilla Angreb called it quits in 2007.
…Future
After a nine-year hiatus the news suddenly broke that Gorilla Angreb will play a few shows this forthcoming summer and autumn. One at Berserktown in LA, two at Loppen in Copenhagen, and one at the new Youth House on Dortheavej during K-Town Hardcore Fest.
The band's current popularity testifies to the power that the underground wields, where a band without a marketing plan or a new release can enjoy a resurgence on the strength of its influence even though a decade has passed since the band called it quits.
Gorilla Angreb's back catalogue consists of a cassette, four 7" and one 12" as well as a compilation with almost all of their previously releases on it. And last, but not least this compilation "København I Ruiner", a 2×7" offering one of the best comprehensive overviews of the K-Town scene.
Info: Gorilla Angreb play at K-Town Hardcore Fest 2016 this week at Ungdomshuset in Copenhagen (RSVP) and two reunion shows at Loppen in September (RSVP).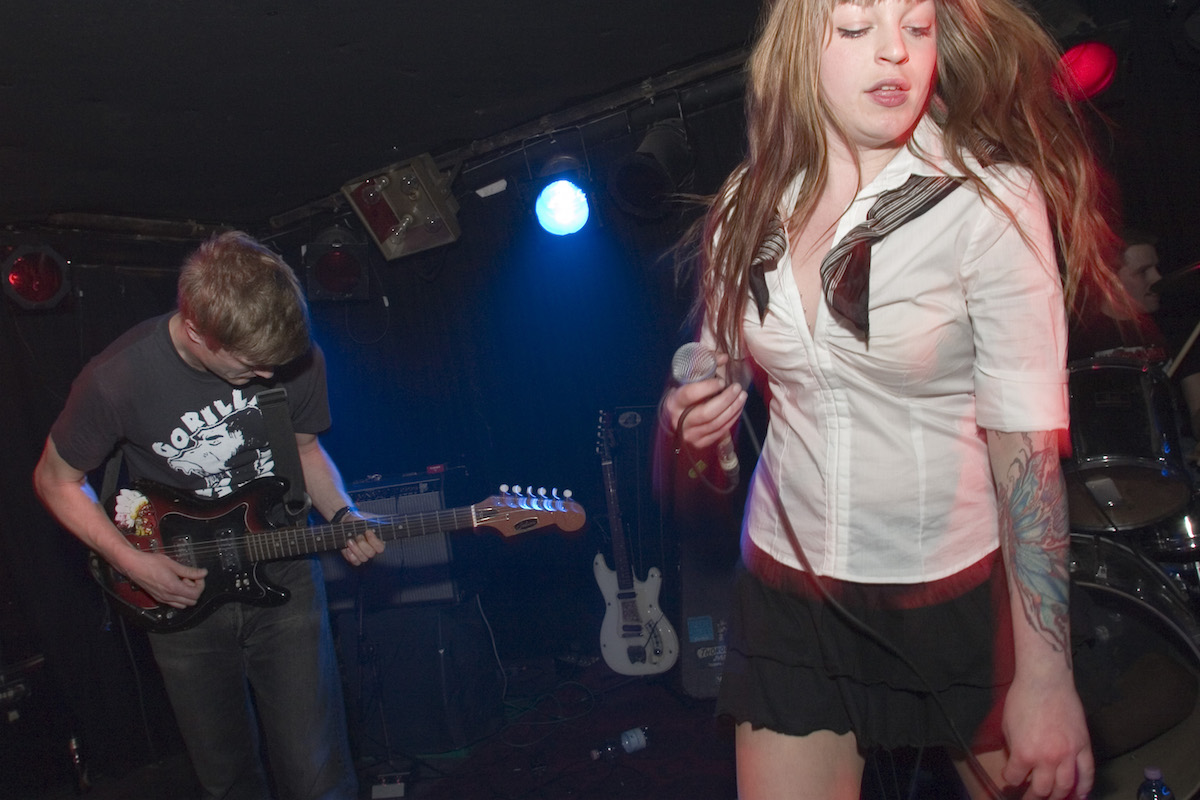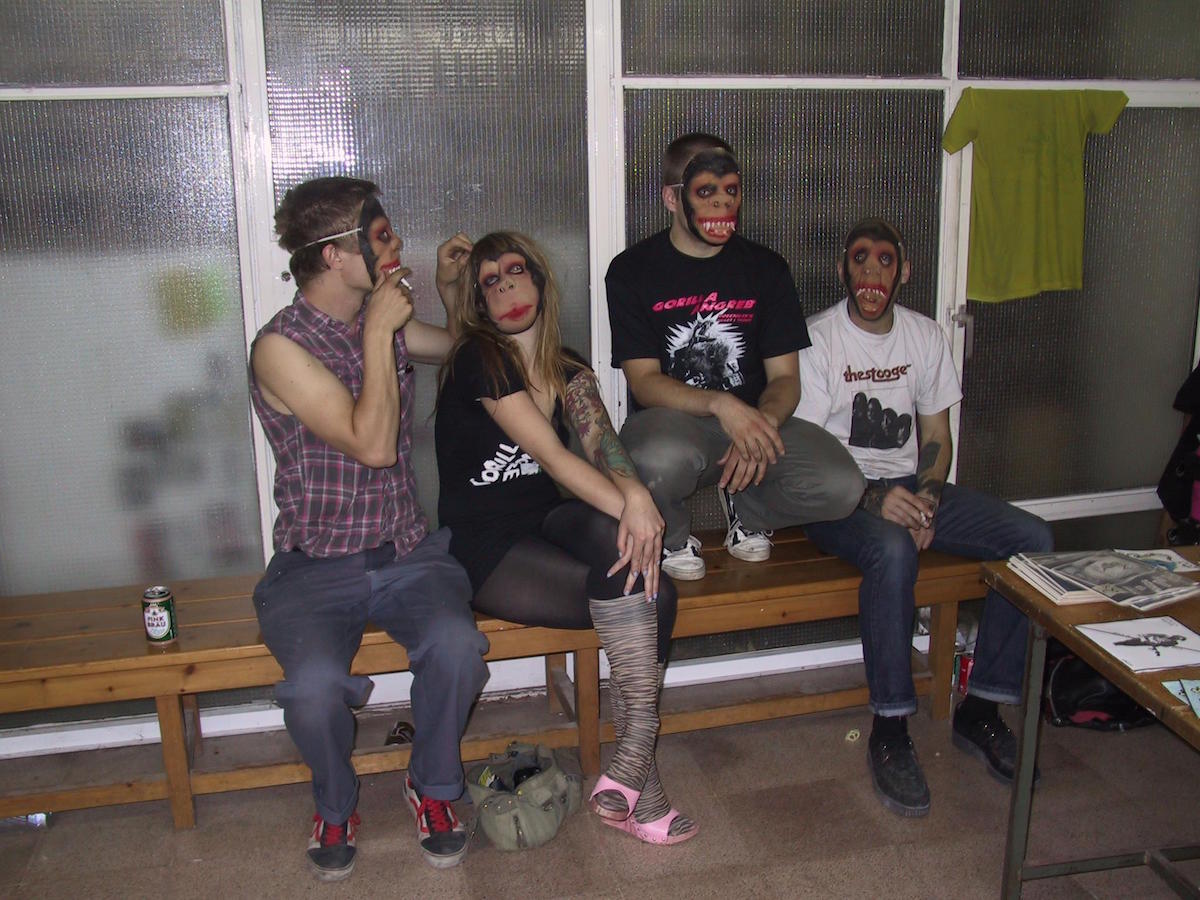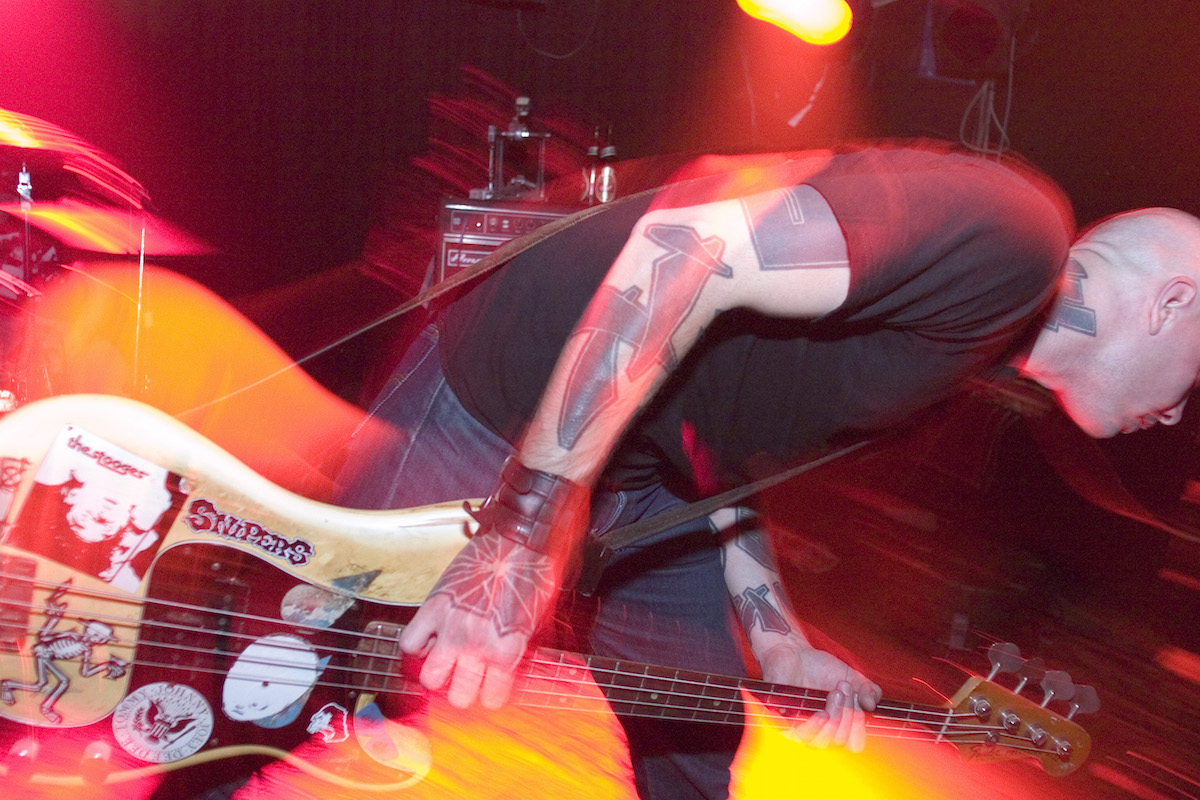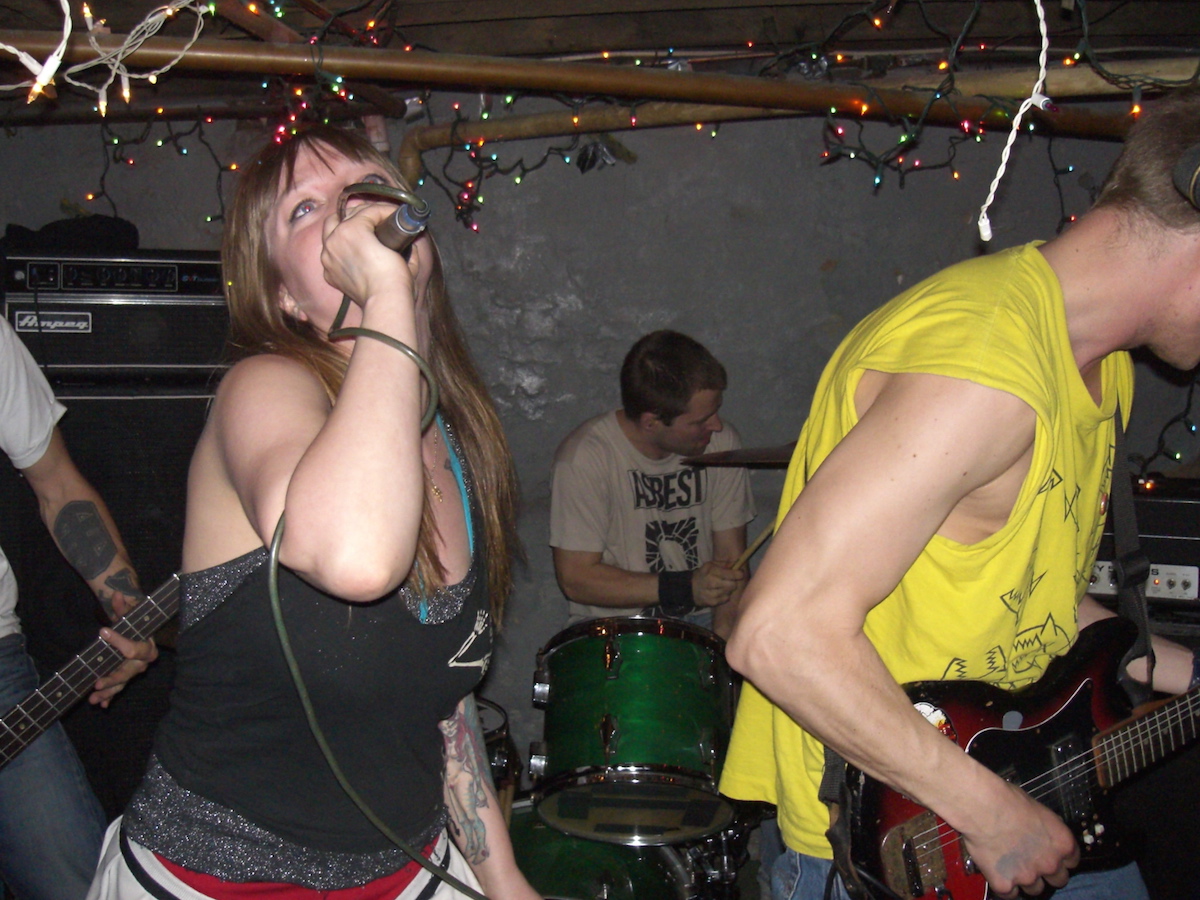 previous post: Body Sculptures –

Storladne synthesizere fra øverste lag af den skandinaviske undergrund