Passive/Aggressive –
Paisley Underground Mixtape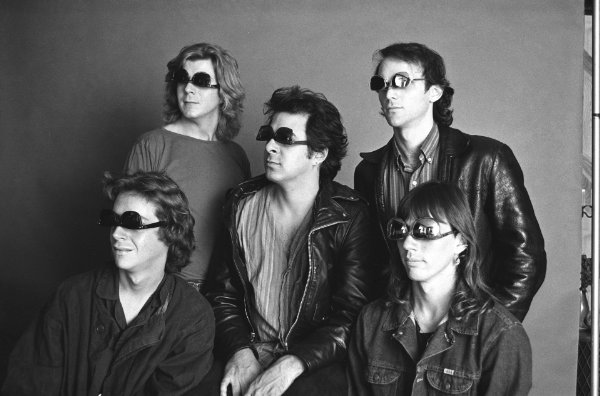 Paisley-mønstret tilbageskuen anno 1982
De opfandt ikke den dybe tallerken. Slet ikke. Men i begyndelsen af 80erne rullede en bølge af bands ind over kysten omkring Los Angeles, der, trods det forfærdelige mærkat, de fik stukket på sig, skabte en række af 1980ernes bedste rocksange. Og albums.
De kendte hinanden på kryds og tværs. Grillede, chillede og surfede. The Bangs (senere The Bangles, du ved), Dream Syndicate, Rain Parade (hvis hoved-sangskriver David Roback senere dannede Opal, der blev til Mazzy Star), The Salvation Army/The Three O'clock, Green on Red. Sammen med The Jam's mod-revival, var Paisley Underground-scenen et af de første beviser på, at ikke mindst 1960ernes eksperimenterende rock havde en levetid langt ud over de gamle vinyler.
Der er kommet mange afstikkere af netop sidstnævnte, men få bands har formået så klart at videreformidle tonen fra den første bølge, som eksempelvis Rain Parade og Dream Syndicate. Det er tilbageskuende, men i dag står deres albums som nogle af de stærkeste rockplader fra 1980erne overhovedet. Krydr det med et par afstikkere til loner-land (Bobb Trimble), britisk mod'ish revival (Mood Six, The Soft Boys, The Times) samt The Long Ryders' country-rock, tænd for varmen, spis en burger, drik et krus tyndt øl. Og nyd det.
Paisley Underground Passive/Aggressive Mixtape, kompileret og forfattet af Husk Lynet, der spiller dette sæt torsdag den 17. november her.
Trackliste:
Bobb Trimble: One Mile From Heaven (short version)
Opal: Strange Delight
Dream Syndicate: Tell Me When It's Over
Mood Six: Just Like A Dream
The Times: I Helped Patrick McGoohan Escape
The Soft Boys: Positive Vibrations
The Three O'Clock: With A Cantaloupe Girlfriend
The Vipers: Tears (Only Dry)
The Long Ryders: And She Rides
Green On Red: Aspirin
Bangs: Getting Out Of Hand
The Rain Parade: No Easy Way Down
previous post: Favorite People: Jesper Lidang over Atlas Sound