Bravura in the Face of Grief –
Zen-improvisationer og overtonedroner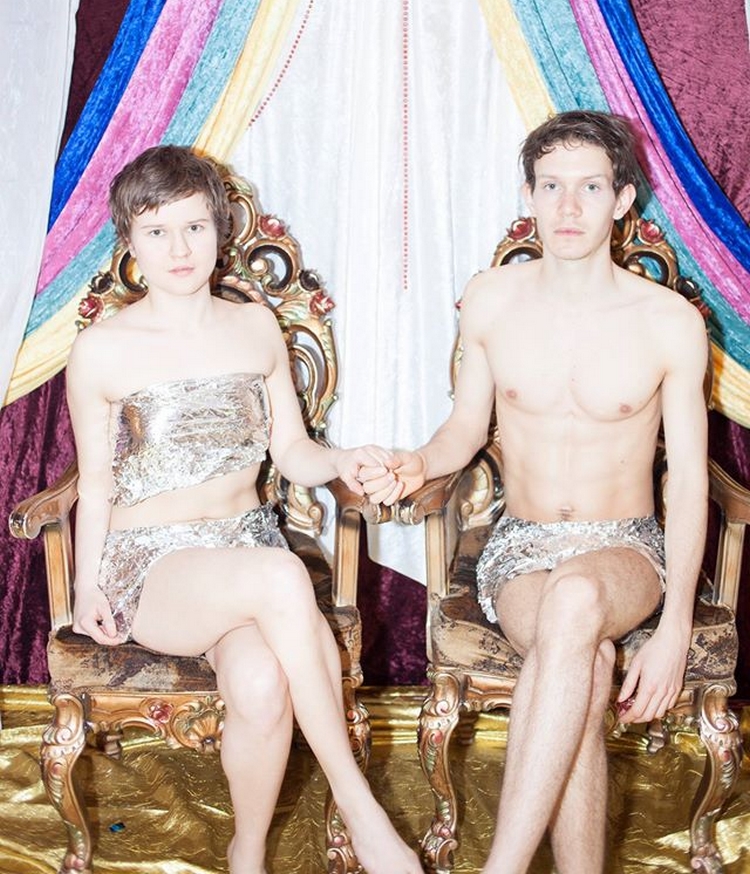 Af Peter Svendsen
Den danske og skandinaviske improvisationsscene er inde i en god periode, og et af de mange beviser er en plade med både Norge og Danmark på.
"Furry Mouth" er improvisationsduoen Bravura in the Face of Griefs første album. Den norske saxofonist Danielle Dahl og den danske trommeslager Anders Vestergaard (bl.a. Boujeloud) begiver sig ud i en udforskning af deres instrumenters rækkevidde og grænser. Modsat Vestergaards Boujeloud skal man ikke forvente smadderjazz, men i langt højere grad fri improvisation med fokus på den soniske udforskning.
Dette gøres klar allerede fra pladens start, hvor Dahl kun lige blæser nok til at frembringe lyd, men formår måske netop derfor at indfange éns interesse. Pladen varierer fra frie undersøgelser af det soniske rum til tidsneutrale overtonedroner, hvor netop sidstnævnte giver en forståelse for den søgen mod ekstremer, der her foregår. Det er dog et utroligt blidt, nærmest meditativt ekstrem, som duoen opnår og udfolder, og det er denne meditative tilstand, der gør pladen grundlæggende interessant.
I løbet af de 45 minutter, "Furry Mouth" varer, begiver duoen sig længere og længere ind i den frie improvisation og forlader jazzens form og sprog til fordel for dronende æstetik. Vestergaard anvender sine trommer enormt effektivt i denne kontekst og bliver aldrig for fyldig i lydbilledet, men bevarer det meditative ved at skrabe, trække og pensle på trommerne og kun lejlighedsvis slå på dem.
I flere tilfælde kan man trække tråde til Tony Scotts fantastiske "Music for Zen Meditation" og den østlige undersøgelse ind i sig selv og sindets dybder. Om det nødvendigvis har været tiltænkt, kan jeg ikke vurdere, men som lytter fostrer musikken en trefoldig udforskning af selvet for hver udforskning af lyden.
Info: "Furry Mouth" er udkommet på Abstract Tits Records.
previous post: Hvorfor lytte til feltoptagelser?