DJ Sports –
A new species in dance music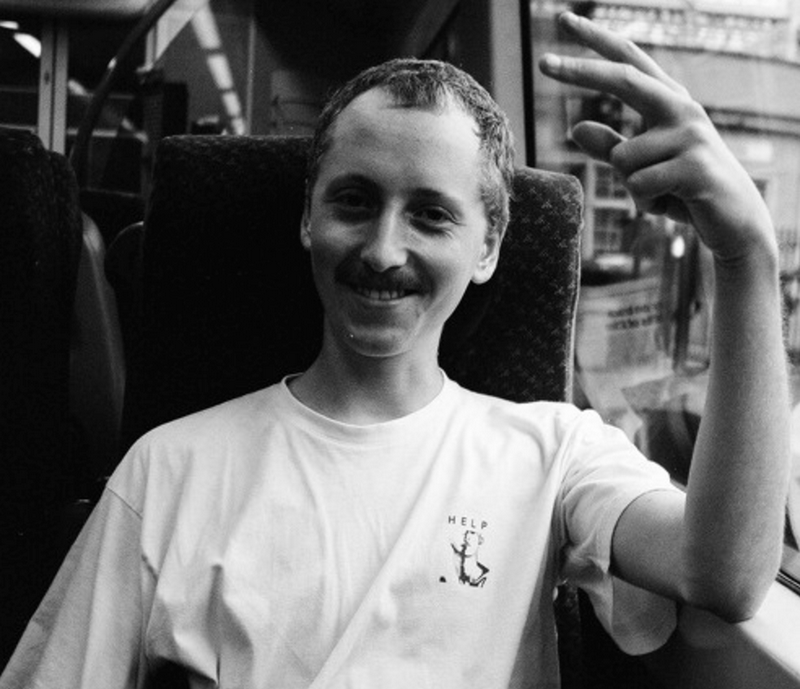 DJ Sports "Modern Species" (Firecracker Recordings, 2017) – review by Morten Løwenstein
When diving into DJ Sports and his back catalogue, you automatically dive into the world of Regelbau. My first intention was not to include any intro to the Aarhus-based collective. However, the background is of great significance in this case. With a crew tally of no less than 11, Regelbau's members have put Denmark and Aarhus on the dance music map, while simultaneously developing their own unique and confident approach to dance music – or all music – and to the scene itself.
The much-deserved hype of the Regelbau crew has grown in a rarely seen organic way, and the fact that the crew is built on a strong foundation of friendship and common musical interests is clear.
DJ Sports, who goes by the name Milán Zaks, works under various monikers and in different constellations (Lester, Palta & Ti, Hi Mount, and Maizena). He has put out music on the various labels associated with the Regelbau crew (No Hands, Help Recordings, Partners) as well as Gravity Graffiti, Yield Recordings and now Firecracker which is the imprint behind "Modern Species".
His debut album comes as a double LP, wrapped in a stunning artwork by Al White and Roos Dijkhuizen, a special edition with a screen printed drawstring gym bag & riso print insert as well as a digital release.
The opening track "World A", that also served as the first single, invites the listener into a complex and jungle-like drum universe. Challenging and intelligently crafted drum patterns are surely one of DJ Sports' finest traits and is luckily present on most tracks. On "Fertile Crescent" the drums fade into the background to make space for the most melodic track on the album.
The bar is set high on "Modern Species". Some of the downtempo tracks could be said to comprise weak moments on the album as things become less interesting. While they still exhibit DJ Sports' ability to create stunning soundscapes, it does tend to get a little dull without being accompanied by the deftly programmed drums that characterize the rest of the album.
The tracks themselves are never taking you on long journeys through a variety of sounds and universes. They rarely go anywhere, and that's what makes it so intriguing. You can drown yourself in the complex rhythmic compositions and dreamy soundscapes. All you have to do is float along.
Even though "Modern Species" became an album by accident (it was supposed to be a 6 track EP) it surely works as a complete piece, set beautifully above genre definitions and somewhere in between the dancefloor and the joy of home listening. The productions are, as expected, of stellar quality, and the albums moves effortlessly between ambient soundscapes, exquisite house grooves and ravey but melancholic jungle. The common denominator is crisp sounding productions, and Milán's deep musical understanding that shines bright throughout.
The fact that "Modern Species" was not thought of as an album in the process indicates that DJ Sports, despite his rather young age, has a very matured cohesion and balance within his own artistic practice. It feels like the sort of debut from which your future work can move in many directions and still come out as a fully natural part of the artistic profile.
Comparing "Modern Species" to other records is difficult, but one of them would be the SW. album from 2016 on SUED. An album that floats effortlessly in and out of genres, and an artist that is growing from the community of a closely knit group of people around him.
One thing is for sure, the album-title suits the DJ Sports moniker perfectly. A modern and very refreshing species in dance music.
Info: "Modern Species" was released on Firecracker Recordings back in June. The Palta & Ti release "EP'en Andre Hjem" is out very soon on Gravity Graffiti.
previous post: Tandoori –

Uforudsigelig percussion-entusiasme