Drowners –
små sange & stor ærlighed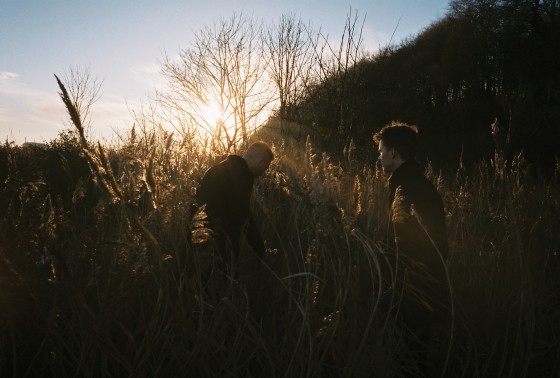 Drowners (førhen ved navn The Roxies over en rekordkort periode) består af Mikkel Bækby og Simon Vester, og debuterede live tilbage i Januar til den hedengangne rock-klub, Raw Power. Det har sidenhen virket rimeligt uvist, hvad status var for bandets fremtidige planer, men inden for den seneste tid har det nu været muligt at få svar på nogle af ens spørgsmål, som bandet også nåede ud til det store internet i form af Facebook og Soundcloud – og så endda med et par nye sange i ærmet. Hvad der så er hent i det store mellemrum fra debutkoncerten til næste skridt i udarbejdelsen af nyt materiale, besvarer Mikkel Bækby spørgsmålet med: "Musikalsk står vi ret meget ved det, vi også optrådte med til Raw Power. Så jeg tror egentlig bare, at vi er blevet noget sikrere på vores lyd(…)".
Hvad Drowners mere præcist lyder af kan koges ned til krystalklar popmusik. På numre som "Waiting for Something" og "In the Afternoon" bliver den blå melankoli dyrket med en sådan iver, at det virker uundgåeligt ikke at høre det i en kontekst med blandt andre New Order. Generelt hørt spiller 80'ernes musikscene af alternativ pop- og rockmusic (med diverse sub- og niche-genrer etc., etc.) i det hele taget en stor rolle i de skrallede, men dybt stilsikre popskæringer.
Popsangen er som sådant ingen stor præstation at kreere, men rammerne for en sådan sangs holdbarhed og autenticitet afhænger til gengæld i stor grad af hvilke rammer, man ønsker at bygge en melodiøs ørehænger på. Hvad angår Drowners, så er hverken hensigten eller resultatet andet end at skabe den gode popsang. Men om end at en vis lettilgængelighed er gældende for deres lyd, såvel som ideel popmusik generelt, er det ikke dette, der gør udfaldet for, at sangene står ud. Dét er til gengæld bl.a. synthesizerens skrallede demo-lyd samt lyrikkens nøgtern karakter og dets kræsen om noget eksistentielt, men lettere udefinerbart. Og dette kan vel ses som en af de evigt holdbare eksempler på, at en lille sang sagtens kan indebære en stor ærlighed.
The Drowners udgiver et debut-bånd i løbet af det nye år.
previous post: Rites Wild –

spøgelser i sovekammeret