Organ Tapes –
Mumlende autotune i kærlighedens navn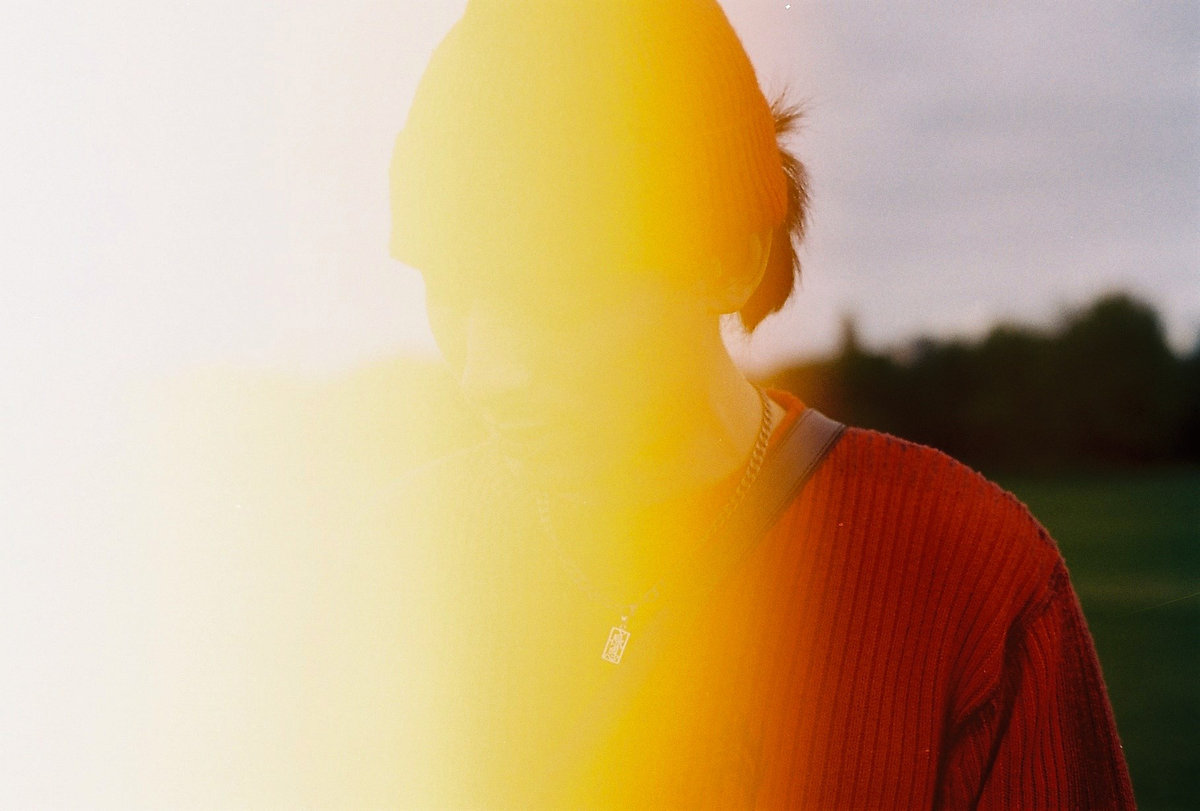 Organ Tapes "Into One Name" (Genome 6.66 Mmp, 2017) – anmeldelse af Alexander Julin
London-baserede Tim Zhas sange under navnet Organ Tapes rummer den samme nærmest kitchede sensibilitet som eksempelvis hos Uli K og Palmistry. Hans simplistiske sange simrer af bubblegum-pastiche og en sentimental autotune-vokal, der er så snøvlet, at den er utydelig. På papiret lyder Organ Tapes som et fuldstændig gennemsnitligt sovekammerpop-projekt anno slut-10'erne, men sangenes radikale sårbarhed hæver dem langt derover.
På sit tredje album, "Into One Name", manifesterer Organ Tapes sig som en musiker, der formår at give lyd og stemme til en sindsstemning uden nødvendigvis af den grund at sætte ord på den. Det er fejlagtigt at påstå, at følelserne kommer klarest til udtryk i vores evne til at ytre/verbalisere/udtrykke dem verbalt, at det er gennem en navngivning af vores indre liv, at de får form. Organ Tapes gør det ofte umuligt at tyde teksterne, men hans stemme fylder stadig meget i hans sange. Med sin autotunede sang formår Zha at sætte følelserne i fokus frem for deres navne eller indhold. Når de får lov til at blive sunget uden nødvendigvis at være for tynget af en lyrisk mening, bliver de også sangenes primære fokus. Det degraderer ikke sangene til nonsens, men påfører dem en åbenhed, hvor man selv kan synge sin egen mening ind i de mange passager, hvor lyrikkens indhold er umuligt at dechifrere.

Med det sagt er kærligheden et umiskendeligt tema for "Into One Name". Ud over Juan Ramón Jiménez' digt, "The Name Drawn from the Names", hvorfra albummets titel stammer, citerer  Zha ligeledes den italienske filosof Giorgio Agambens værk, "The Coming Community":
"Love is never directed toward this or that property of the loved one (being blond, being small, being tender, being lame), but neither does it neglect the properties in favor of an insipid generality (universal love): The lover wants the loved one with all of its predicates, its being such as it is."
Det er den samme hengivenhed og dedikation, der gennemstrømmer stemningen på "Into One Name"; et værk, der vidner om den samme overflod af følelser, som kun kan opstå ud af kærligheden. Samtidig rejser den ligeledes spørgsmålet om, hvad det vil sige, at navngive, hvad end vi forstår og forbinder med kærligheden, og at samle alt, den indebærer og fører med sig, under ét navn. På åbningsnummeret, "Rust", runger linjen "I prey, but the words fell to the ground, meaning nothing" i ekko, mens der på et af værkets mere lyrisk tydelige numre, "Seedling", synges: "When I tell you that I love you, did you feel it?". "Into One Name" berører gang på gang det umulige i at gengive kærligheden og de følelser, der udspringer deraf, gennem ord, og om det overhovedet er muligt at nå den gennem lyrikken. En stor del af de passager, hvor teksterne er til at afkode, bærer præg af kærlighedserklæringer, men det er i den utydelige autotune-mumlen, at kærlighedens besættelse lyder klarest gengivet.
I stedet for først og fremmest at forsøge på at formulere det væld af stemninger og følelser, som kærligheden skaber, (sprogligt) gennem lyrikken, lykkes det Zha at portrættere dens inderlighed gennem stemmen alene.

Info: "Into One Name" udkom på Genome 6.66 Mmp d. 30. december sidste år. Siden da har Organ Tapes også medvirket på Posh Isolations digitale kompilation "I Could Go Anywhere, But Again I Go With You" med nummeret "Bamboo Keys" i samarbejde med Why Be.
previous post: Nyege Nyege Tapes –

Lokal trance i internationale beats