The Heliocentrics –
Elastiske satellitbeats med Miles, Mulatu og Morricone som fikspunkter
Tweet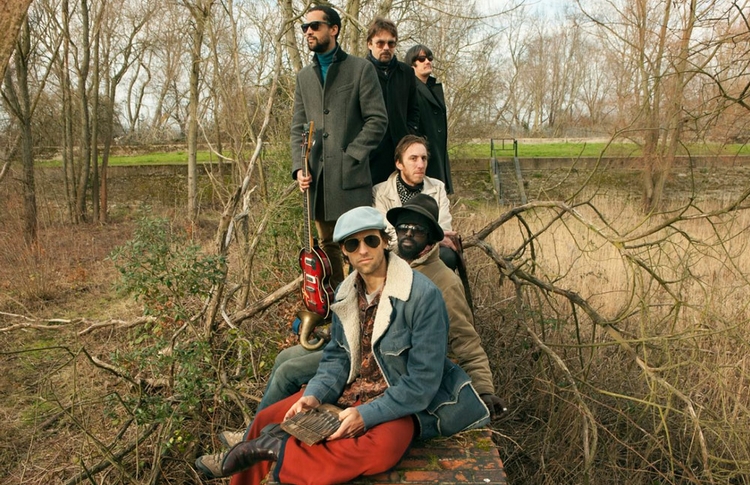 Af Mikkel A. Kongstad
"From the Deep" er en forrygende 2016-transmission fra det måske stærkeste beat-orkester i kredsløb om jorden p.t.: The Heliocentrics. Dobbelttydigheden i albumtitlen på de eklektiske briters nyeste opus er ikke til at tage fejl af. Heliocentrics transmitterer dybt fra arkivet over en indtil videre imponerende karriere, der inkluderer samarbejder med blandt andet Lloyd Miller, Mulatu Astatke og Orlando Julius. Og samtidig er dette gruppens definitivt mest spraglede og transatlantiske undervandsbeat-tapet, der opsamler strømninger på tværs af musikalske oceanbundsplader.
"From the Deep" er et 19 numre langt og sammenhængende stykke revitaliseringsprojekt, der samler glemte og uudgivne skæringer i et elegant flow. Nogle af numrene har tidligere været klippet op og smurt ind i effekter på en Gaslamp Killer-12″-udgivelse, men aldrig set dagens lys i deres rå, ægte form. Musikken strækker sig over alt fra dybhavs-fusion, lounge-agtig hiphop og psykedelisk funk til kosmopolitisk jazz, sydende afrobeat, ekkoindsvøbt dub og ethiojazz. Alt sammen ofte i én og samme lille kosmiske lomme af en beatstærk minisuite.
Arvegodset fra Sun Ras kosmiske afrojazz, Miles Davis' "On the Corner", Ennio Morricones 70'er-æras psykedeliske jazz og ikke mindst verdensjazz-pionerer som Mulatu Astatke og Lloyd Miller bliver respektfuldt smeltet sammen og formet til et moderne og elastisk psych-funk-jazz-whatever-produkt, der strækker sig så vidt, at det har fødderne i Marianergraven og håret flettet ind i fjerne satellitter.
Info: "From the Deep" udkom på Now-Again Records i februar.
previous post: Lars Bech Pilgaards Slowburn –

Nænsom ild