Emily Reo –
DIY-drømmepop med lo-fi-charme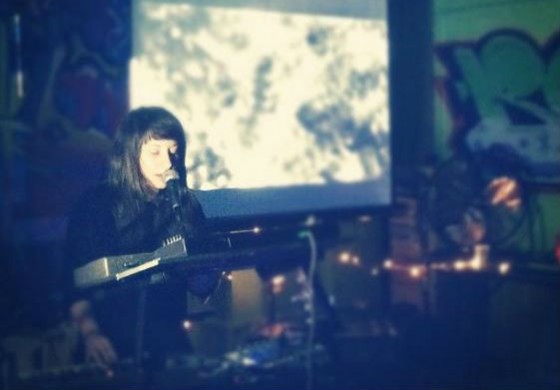 Mens Beach House nærmest er blevet mainstream (sagt med al kærlighed og respekt for Baltimore-duoen), er der fortsat beslægtede musikere, der holder søvngængergryden i lo-fi-kog i undergrunden. For eksempel amerikanske Emily Reo, der igennem flere år har udsendt kassettebånd via det nu hedengangne label Breakfast of Champs.
Nu er hun aktuel som initiativtager, producer og bidragyder til en otte numre lang splitudgivelse, Clubhouse Split', med tre andre musikalsk beslægtede kvindelige musikere (dvs. to numre til hver): Yohuna, Brown Bread og MoonLasso. Fællesnævneren er DIY-synthesizerpop med knasende lo-fi-charme og dunkle undertoner af industriel fremmedgjorthed, om end Emily Reo virker mest interessant og flyvefærdig. Det er ikke så meget et kønspolitisk statement som en måde at samle de frie, uafhængige kræfter og i fællesskab hylde hinandens musik. Om end man da fornemmer en vis kritisk sans i nedenstående beskrivelse af udgivelsen fra pladeselskabet Crash Symbols, der udgiver den.
"Though each is animated by their own unique projects, the impetus for the Clubhouse Split came from a mostly independent discovery and appreciation of each other's music, the final gaps in familiarity being filled as each musician accepted in succession Reo's invitation to collaborate on a split cassette. Their music is elegant, elaborately realized, and fully apprehended – each has been towing their own line for years at the heart of an expanding "post-colonial" music economy (no stuffed-shirt labels for these ladies).
'Clubhouse Split' er udsolgt som kasettebånd (oplag 100 eks.) men kan streames og downloades til selvvalgt pris via Crash Symbols' Bandcamp-profil.
previous post: Flying Nun –

fem forårsanbefalinger til fuzz-tømmermænd