Everybody is searching for something –
Jonas Munk laver soundtrack til "Searching For Bill"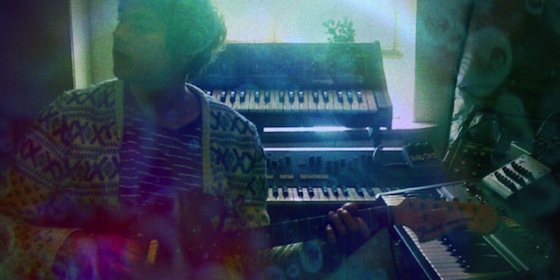 Producer Jonas Munk (Manual/Causa Sui) leverer et ret specielt soundtrack til den danskproducerede dokumentarfilm "Searching For Bill", der får premiere den 1. november under CPH:DOX. Her leverer Michael Gira fra Swans voice-over som Bill – og filmens lyddesigner Lea Korsgaard er i øvrigt nomineret til Sonic Dox-prisen ved årets dokumentarfilmfestival. Med dette soundtrack har 2012-hyperaktuelle Jonas Munk udvidet udtrykket fra hans andre elektroniske soloudgivelser til et filmrockalbum med en western-twang og fuglefløjt fra Venice Beach – selvom der selvfølgelig også er synthesizerflader og en eksplorativ tilgang til pedalboardet. Derfor er den flotte syntese, at dette soundtrack nok lyder anderledes, men holder fast i samme melodiske figurer og hedonistiske produktion, der er med til at gøre Manual og Jonas Munk "Pan" til et godt bekendtskab. Nye flasker, gammel vin, eller hvad man siger.
"Bob Maser had his car and money stolen by a con man called Bill. The car is found in Detroit and Bob leaves his home and family to go and reclaim it. In the car he finds Bills old notebook filled with names, phone numbers, addresses, odd drawings and texts. Bob decides to try to track Bill down to see justice happen.  His hunt takes him across the country, New Orleans, Detroit, Los Angeles and the Mojave Desert. Stories unfold of other travellers on the same path and other people Bill has conned. They have all lost and are all searching – in a country under pressure."
"Searching for Bill" har premiere den 1. november RSVP. Soundtracket udgives i begyndelsen af 2013 og kan streames her på siden indtil 11. november.

previous post: Nyt label –

Vulgar Deformity udsender Fright Eye og Happy Hookers