Jessica Pratt –
tusmørke-folk fra hippie-højborgen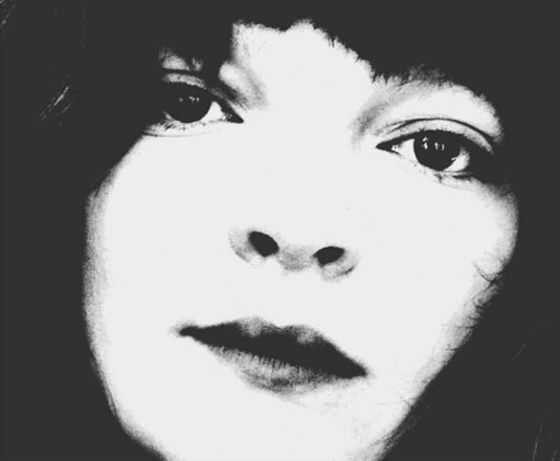 Her på bloggen kan vi godt lide White Fence. Så da manden bag det spraglede psychrock-projekt, Tim Presley, for nylig proklamerede på Facebook, at han i ren begejstring over folk-musikeren Jessica Pratt havde oprettet pladeselskabet Birth Record, spidsede vi ører. Så begyndte detektivarbejdet med at fremskaffe info om hende, og lad os være ærlige: det var ikke let. Her er, hvad vi har kunnet opstøve.
Hun er ung, fra San Francisco og har mørkt hår, hvis man skal tage coverfotoet til hendes selvbetitlede album for pålydende. Albummet kan tilsyneladende udelukkende erhverves på vinyl – fuck dig, internet! Hun spiller en mean old akustisk folkguitar med et let og slentrende flow, der ind imellem rystes af skæve anslag og akkordsammensætninger. Hendes stemme er ikke lys, men heller ikke mørk, nærmere et mellemleje, med tidsmarkører i form af referencer til folk-ledestjerner som Vashti Bunyan og Linda Perhacs (hendes geografiske forankring i 60'ernes hippie-højborg på Amerikas vestkyst farver muligvis også vores forestillinger om inspirationskilderne). Hendes sange er intime, nedbarberede, tidløse – og en lille smule hjemsøgte (husk at tjekke 'Night Faces' ud).
"I never wanted to ever start a record label. Ever. But there is something about her voice I couldn't let go of. And hers must be heard. It's an actual voice. An actual beautiful voice. This ones a classic sounding voice. Not to mention her song writing, recording and guitar playing. Jessica Pratt's music feels like I have found a lost LP of an old forgotten mystical folk singer, that feeling of discovering a record all by myself: Without the help of friends or the Internet. Like Stevie Nicks singing over David Crosby demos, with the intimacy of a Sibylle Baier. I am in love with it. So much, that I saved up and threw all my money to get it into this world. I actually care about it, no matter which way the winds blow." (Tim Presley).

'Jessica Pratt' er ude nu via Birth Records.
previous post: Plants –

kosmisk synthesizertrance og et forvrænget rodsystem af bisætninger