Modest –
Luftighed og selvdestruktion i kulturåret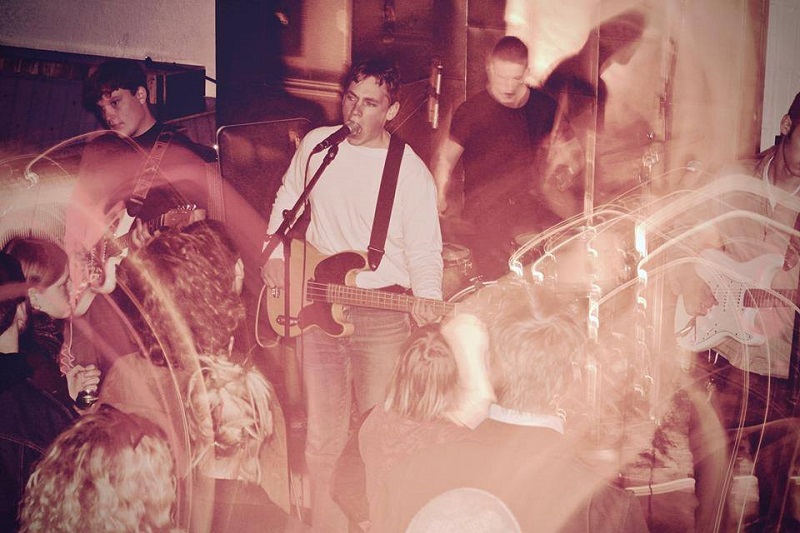 Af Kim Elgaard Andersen
Mens indie i 00'erne forsøgte at eksperimentere med samplere for at gøre indiepop/-rocken mere farverig, så synes der at have været en erkendelse i det meste af 10'erne af, at indierocken som genre, der dækker en bestemt fremkomst af 'uafhængig musik', efterhånden er blevet etableret som noget, der blev udført bedst i 80'erne og 90'erne. Sådan noget som Milk Music, Car Seat Headrest og Parquet Courts kværner løs i det spor af amerikanske bands som Pavement, Dinosaur Jr., Superchunk og den flok pløjede i sin tid, dog ofte med lidt mere punket attitude. Århusianske Yung dyrker lidt de samme marker eller i hvert fald nogle med lignende afgrøder.
Men danske bands vender sig også mod den engelske scene nu. Communions har skabt en del opmærksomhed med deres meget britiske lyd, og ligeledes århusianske Modest er heller ikke helt fremmed for den scene. De kunne i hvert fald lyde som noget fra NME's legendariske C86-album med deres tindrende guitarlinjer blandet med powerriffs i nogle ramlende energiske sange, især på de tempofyldte "Dugout" og "Glory Knight" fra deres nye ep "Pretty Sure It's Honest", der udkom på Yung-frontmand Mikkel Holms label Shordwood Records 12. maj.
Men der er også noget umiskendeligt australsk i lyden, især i ep'ens måske mest klare hit, det mere afdæmpede "Pride", hvor de ringlende akkorder med en meget halvakustisk og luftig rumklangsproduktion lyder som noget med The Church eller The Go-Betweens. Og så har det sådan en herlig, teeny selvdestruktiv kraft i sig: "when the pride will take me out / all I am is worthless / pretty sure it's honest".
Modest er ikke helt nemme at placere. De lyder måske nok som noget fra 80'ernes britiske eller australske scene, men bandets force er, at de ikke lyder præcis som et eller andet band fra dengang. De lyder som noget fra dengang
Info: Modest "Pretty Sure It's Honest" ep'en udkom 12. maj på Shordwood Records. 7″-vinylen indeholder foruden "Dugout" og "Pride" to yderligere numre, der kan høres på Shordwood Records' bandcamp.
previous post: Kara-Lis Coverdale –

Elektroakustisk minimalisme i opløftelsens tegn