TLF Trio –
Eksperimenterende kammermusik-trio forener klassisk og minimalisme med house og popmusik (mixtape)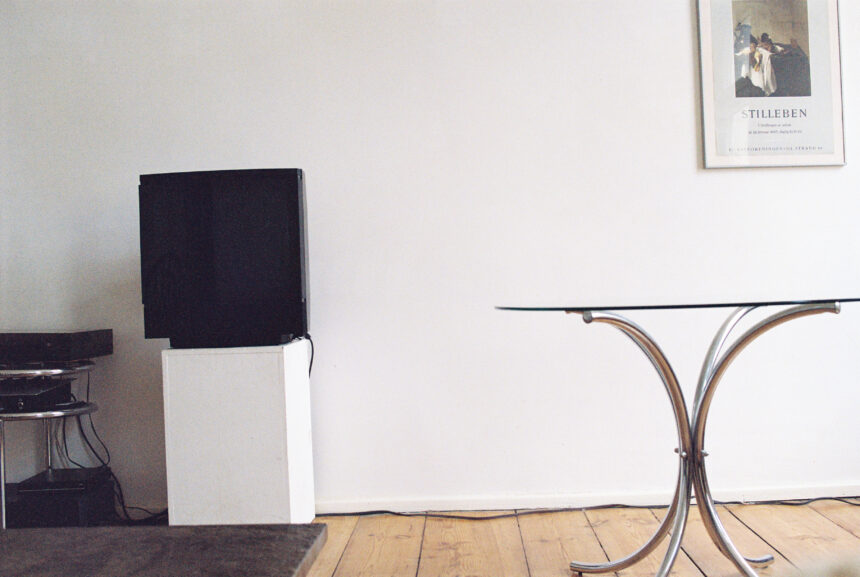 Af Alexander Julin Mortensen, billede af M.K. Frøslev
TLF Trio består af cellist Cæcilie Trier, pianist Jakob Littauer og guitarist M. K. Frøslev. Trier er blandt meget andet kendt for sine alternative kammerpop-udgivelser på bl.a. Posh Isolation som CTM, Littauer for hans projekt Yangze såvel som hans arbejde som sangskriver for bl.a. Mø og Varnable, mens M.K. Frøslev foruden sin billedkunstneriske praksis også har udgivet albummet "10 Pieces For Guitar And Various Instruments" og senest skabt lydsiden til filmserien "Paradise" af kunstnerduoen Calla Henkel og Max Pitegoffs.
Som TLF arbejder de med et udtryk, som har referencer til både centraleuropæisk klassisk musik fra den sene renæssance og tidlig barok, minimalisme samt avantgarde. Trioen udgav sidste år debutalbummet "Sweet Harmony" på det anerkendte franske pladeselskab for eksperimenterende musik Latency (Laurel Halo, Martina Lussi, Robert Aiki Aubrey Lowe, m.fl.). Gennem en vekslen mellem lige dele komposition og improvisation skaber de på albummet en musik, der insisterer på lytterens opmærksomhed, og hvor der ofte gives plads til tomme rum og en stilhed, der samtidigt skinner tilbage på musikken og får den til at fremstå så meget desto klarere.
Vi bringer i dag et alsidigt mix fra TLF Trio, der både indeholde uudgivet materiale, Meredith Monk, Pauline Oliveros, Miguel og meget mere.
Tracklist
Steffen Basho-Junghans: 1st Movement (Excerpt)
Pauline Oliveros: A Woman Sees How The World Goes With No Eyes
TLF Trio: Suite X Postlude (Live at TV Bar, Berlin, August 2022)
Nik Bärtsch: Modul 8_9 II (Excerpt)
Choir of Young Believers: Vinden
Miguel: Sure Thing (sped up)
Salamanda: Coconut Warrior (Tristan Arp Firefly Dub)
Björk: Isobel
Aly-Us: Follow Me (Club Mix)
Ny Optagelse 6 (Memo)
Seongbuk Skyway: Stay on Your Path (Excerpt)
Dean Blunt: NOLA Freestyle
Michael Pisaro: III (Asleep, Street, Pibes, Tones)
Barbro Hasse Musiklehrerin 27 (Memo)
Gabrieli: The Gallant Weaver
Meredith Monk: Do You Be
Info: TLF Trio optræder næste gang på Rewire Festival i Haag, der finder sted 6.-9. april.
previous post: Rhizome –

Spreading the roots