Året der gik –
De bedste internationale udgivelser i 2018 (udvalgt af redaktionen)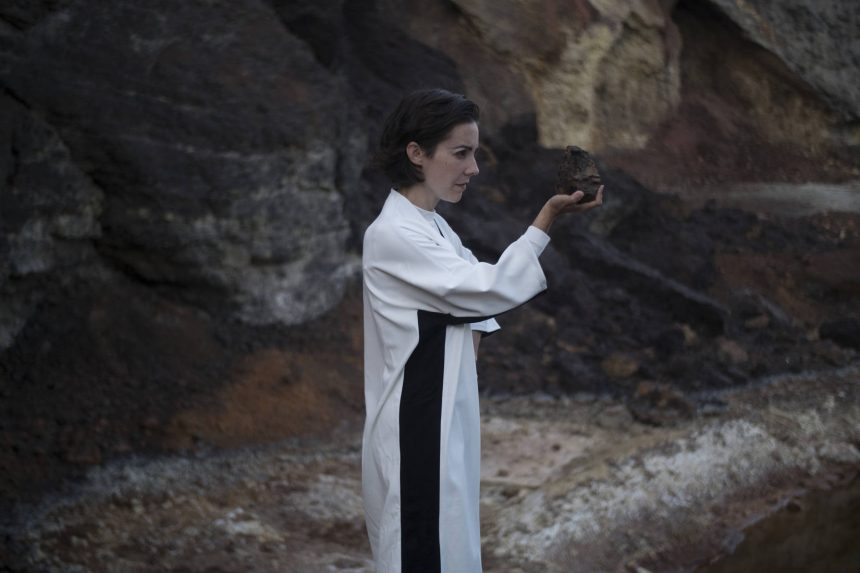 Årets 10 mest værdsatte internationale LP'er og to special mentions fra 2018 i vilkårlig rækkefølge – ifølge redaktionen på Passive/Aggressive
Niagara "Apologia" (Principe Discos)
Trioen Niagara vendte i 2018 tilbage med deres fjerde udspil på portugisiske Príncipe i form af debutalbummet "Apologia". Albummet – og gruppens musikalske udtryk som sådan – fremstår uden tvivl hjemme på det portugisiske pladeselskab, men adskiller sig fra majoriteten af de mere dansable udgivelser ved i højere grad at dyrke en mere sumpet og semi-psykedelisk musik. Det er det ideelle medium til at fortrænge den bidende kulde og nivellerende gråvejr, da "Apologia" snarere lyder som feberdrømme og hallucinationer, der udspiller sig i hjertet af en imaginær urskov. Et både ekstremt fængende og sært forstyrrende værk. (Alexander Julin Mortensen)

Tirzah "Devotion" (Domino)
Hvis man var af den overbevisning, at 'less is more' efterhånden var blevet en reduceret til en tom floskel, så blev det om noget modbevist på Tirzahs debutalbum, "Devotion". Albummet er produceret af Mica Levi og giver et troværdigt portræt af umådelige store følelser gennem minimalistiske produktioner, klaver-loops og ikke mindst Tirzahs stemme. Hvis man skulle sætte projektet på formel, ville det muligvis se røvkedeligt ud på papiret. Men "Devotion" indkapsler et umådeligt skrøbeligt og inderligt udtryk, ofte nærmest så intimt, at det tenderer det indadvendte, men uden på noget tidspunkt at kamme over i hverken det patetiske eller uvedkommende. Tirzah minder mig om, at de stærkeste stemmer ikke nødvendigvis er de største. I stedet besidder hendes stemme en nøgenhed, der netop gør den ideel til at skildre de store følelser, som enkelte kan nå med sang, men aldrig med ord. (Alexander Julin Mortensen)

Maria w Horn "Kontrapoetik" (Portals Editions + Xkathedral)
"Kontrapoetik" is an album of tactile timbre and textures. That might not come as a surprise for anyone familiar with Maria W. Horn's previously work. She draws on a dramatic palette of sound. A combination of Puce Mary, Pan Daijing, Yves Tumor, and Pharmakon would be suitable musical equivalents in terms of the sonic signature. No matter how dark the sound gets, at no point do you feel disoriented. "Kontrapoetik" shows the growth of Maria w Horn's sound, work, and expression. It is not only a sonic reflection of her revisiting her home region's past but also a warning of what might await if we do not succeed in dismantling the patriarchy. (Sandra Borch)

Armand Hammer "Paraffin" (Backwoodz Studioz)
"Paraffin" is Armand Hammer's third record. The hip-hop duo comprised of Elucid and Billy Woods (who have respectable catalogues of their own) released another triumphant record that grasps the current grimness and unrest. "This is a record that's uniquely attuned to the political, physical, and ethical realities of 2018 without being weighed down by its pop culture arcana or its attendant industry concerns." (Javier Orozco)

Lucrecia Dalt "Anticlines" (RVNG)
Den colombianske, Berlin-residerende sangerinde, komponist og multiinstrumentalist, Lucrecia Dalt, præsenterer på sit sjette album en ret så enestående verden af lyd og ord. Det er næsten unødvendigt at understrege det, men vi har at gøre med et album, der nærmest ikke kan findes referencepunkter til. Men hvis du nu forestiller dig Laurie Anderson, Daphne Oram, Visible Cloaks, Annea Lockwood og Carl Gustav Jung, der i fællesskab udforsker underjordiske strukturer og symmetrier i jagten på en større bevidsthed, så er vi tæt på at være i nærheden af lyden af "Anticlines". (Mikkel A. Kongstad)

Jonny Greenwood "Phantom Thread" (Nonesuch)
With "Phantom Thread", director Paul Thomas Anderson paints an illuminating portrait both of an artist on a creative journey and the women who keep his world running. The film's soundtrack includes eighteen compositions by Greenwood. It was recorded in London with a sixty-member string orchestra. "We talked a lot about '50s music, what was popularly heard then as well as what was being written and recorded. Nelson Riddle and Glenn Gould's Bach recordings were the main references. I was interested in the kind of jazz records that toyed with incorporating big string sections; Ben Webster made some good ones." (Boomkat)

Hermit and the Recluse "Orpheus vs. the Sirens" (Obol for Charon)
The Brooklyn-based rapper Kaseem Ryan made it to our year end list two years ago with his Samurai-inspired collage "Honor Killed the Samurai". This year Ka paired with Animoss as Hermit and the Recluse for "Orpheus vs. The Sirens" (Obol for Charon). Animoss's rich and eerie production offers a soulful and rusty canvas for the veteran rapper to paint his sooty narratives, a blend of equal parts hoodlum tales, greek mythology and street wisdom. (Javier Orozco)

Тпсб "Sekundenschlaf" (Blackest Ever Black)
"Sekundenschlaf" er en umådeligt fængende og stærk udgivelse fra start til slut. Тпсб formår at skabe en stemning, der indbyder til momentan selvforglemmelse og verdensfjernt dagdrømmeri, men paradoksalt nok kræver musikken ofte lytterens tilstedeværelse på grund af de raserende og insisterende rytmefigurer, der pløjer gennem de luftige synthflader på numre som "Matted Feathers" og "Pacifier Habits". Ambivalensen i den ambiente jungle og breakbeat på "Sekundenschlaf" er som at blive kærtegnet og pryglet på én og samme gang. En følelse, man overraskende nok har lyst til at blive i. (Alexander Julin Mortensen)

Low "Double Negative" (Sub Pop)
Indrømmet, jeg har ikke rigtig lyttet til en Low-udgivelse siden 90'erne, men et eller andet fik mig til at lytte til "Double Negative", og en tidlig morgen, med solen kæmpende sig gennem disen, brød Parkers og Sparhawks smukke vokaler gennem en mur af digital støj på min bilstereo. Det lyder, som om optagelsen af pladen er sunket ned i et digitalt syrebad. Det er producer BJ Burton, der står for gentænkningen af det mormonske par. På mange måder har deres vokaler aldrig stået smukkere end bag den knitrende mur, han har bygget op. (Kim Elgaard Andersen)
JPEGMAFIA: "Veteran" (Peggy/Deathbomb Arc.)
Den Los Angeles-baserede Baltimore-rapper Barrington Hendricks har udgivet en stribe albums under navnene JPEGMAFIA, JPEG og Peggy. Med det totalt selvproducerede "Veteran" tager han prisen årets mest opfindsomme hiphop-album, som Hendricks selv har beskrevet som "a snapshot of my random thoughts on everyday life in a country ruled by a man that is the same color as Frank Ocean's first album." Det støjende og fragmentariske album runger af vrede og apati over landets tilstand. (Kim Elgaard Andersen/Simon Christensen)

Special mentions:
The Caretaker "Everywhere At The End of Time" – Stage 4 and Stage 5 (History Always Favours the Winners)
On the fourth in a series of six albums on "Everywhere At The End of Time" that is cataloguing the effects of early-onset dementia, The Caretaker slips into the first "post awareness" stage. The ability to recall singular memories gives way to confusions and horror; the beginning of a process where all memories begin to become more fluid through entanglements, repetition and rupture. Penultimate, 5th Stage of "Everywhere At The End of Time" charting severe levels of musical/mental deterioration and sensory detachment through four extended, smudged and hallucinatory side-long pieces. (Boomkat)
Autechre "NTS Sessions 1-4" (NTS Radio/Warp Records)
Autechre weigh in the labyrinthine 8 hour "NTS Sessions", parsing the guts of their hard drives for gold and other precious materials dating back to 2011. The duo were initially commissioned to do a DJ residency on NTS, but what transpired is closer in approach and results to a super extended Peel Session, featuring stacks of reworked material along with exclusive new notions generated by their infamous 'System' of software patches. Given so much time to roam, they explore a full spectrum of meters, tones and alien machine feels ranging from succinct hyper-symphonies to an hour long closing passage of unfathomably deep ambient music, […] that reach deep into the most abstract, amorphous nooks of their sound in a way comparable with visionary work from Roland Kayn or Iannis Xenakis. (Boomkat)
Redaktionens note – Denne årsliste over de mest værdsatte internationale, fuldlængde udgivelser bringes i vilkårlig rækkefølge. Årslisten er ikke baseret på en kollektiv afstemning eller konsensus-afgørelse på redaktionen, da vi ikke er tilhængere af et mediesystem, hvor "flest stemmer" og "flest lyttere" er lig med "det mest værdsatte" eller "det bedste". Der er pt. omkring 15 skribenter og/eller redaktører tilknyttet Foreningen Passive/Aggressive.
previous post: Året der gik i billeder –

En fotoreportage over 2018 ifølge Martin Breidahl