We Like We –
Klangeksperimenter ved den klassiske musiks flydende udspring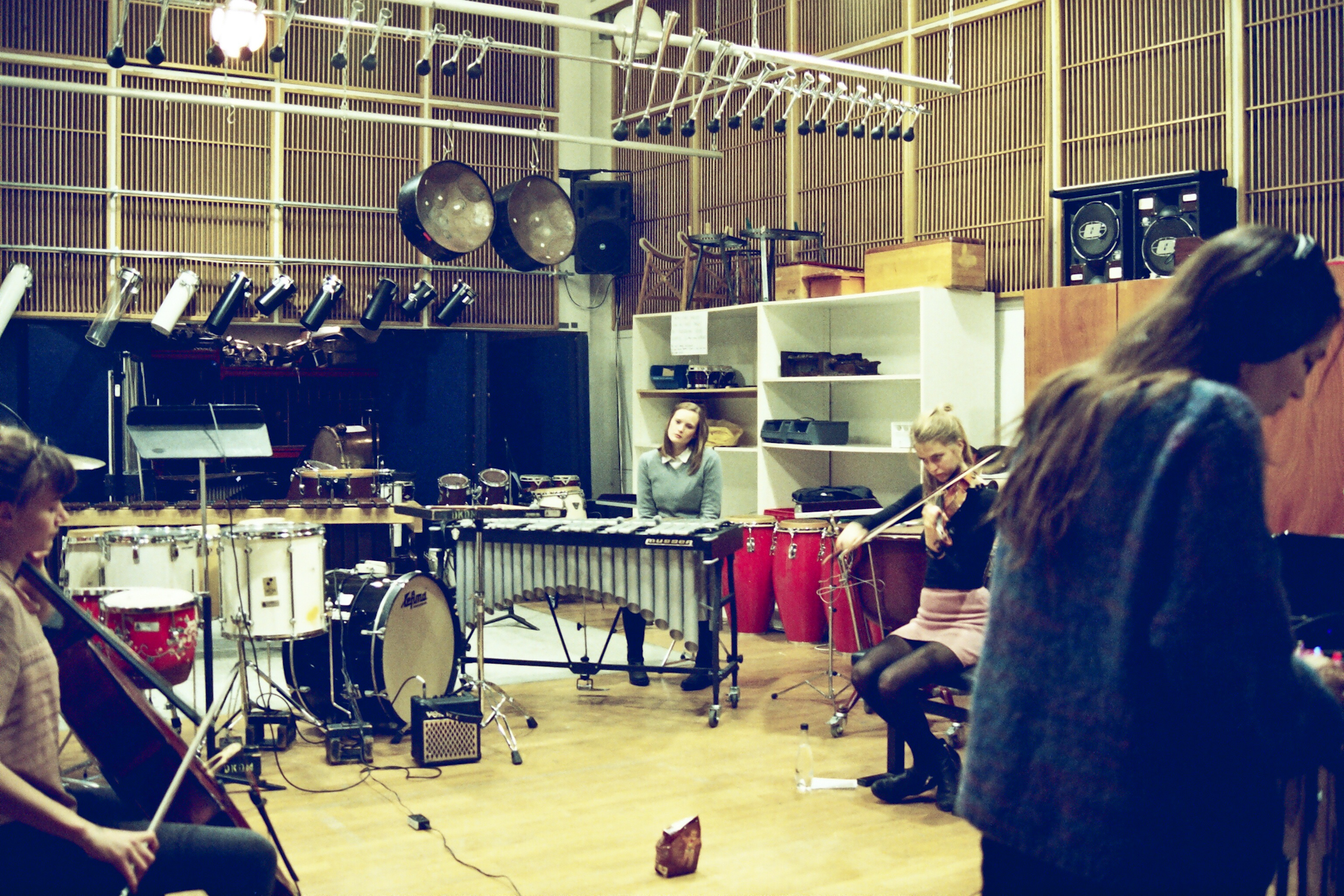 Af Simon Christensen
Kvartetten We Like We er aktuel med sit debutalbum på Jomi Massages The Being Music, og det er sammen med Valby Vokalgruppe det mest kvalificerede bud på en dansk efterfølger til den type æterisk og eksperimenterende vokal-arbejde, som bl.a Laurie Anderson var pioner for, og som Julia Holter, Katie Gately og Jenny Hval kunne være nyere eksponenter for.
I We Like Wes univers er det i høj grad eksperimenterne med lyden og det klassiske repertoire (og dermed fx. ikke popmusikken), der er udgangspunktet. De fire medlemmer, Katrine Grarup Elbo, Sara Rosendal, Josefine Opsahl og Katinka Fogh Vindelev, er da også uddannet i den klassiske sfære i hhv. cello, slagtøj og sang, men det skolede formår de at lægge fra sig på "The New Age of Sensibility", der i stedet virker som et mindre perfektionistisk og mere rørende univers for sakrale korstemmer og den støvede lyd af de akustiske instrumenter. Oven på musikken ligger et lag af elektronisk manipulation, men det virker som et gennemsigtigt spind, der i stedet fremhæver det oprindelige klanglige univers.
De 11 numre virker som adskilte plateauer. Der messes over titlerne som "I Follow Your Sigh" og "Seperation", og specielt "Anticipation" rammer en alsidighed i We Like Wes potentielle udtryksformer – fra den polyfoniske ekspressionisme og flydende tonalitet til det minutiøse og overkomponerede hele værk for vibrafon, trommer, cello, violin og staccato vokal. "Tango" og "I" bevæger sig mere over i kammer- og folkemusikkens territorier.
På den måde er vi i det hele taget tættere på Julia Holsters mesterlige og ukompromisløse første album, "Tragedy" (2011), end Holters senere og mere poppede ting, og det er værd at nævne, fordi Katinka Fogh Vindelev har sunget kor for netop Julia Holter. We Like Wes album er produceret i samarbejde med lydkunstner Jacob Kierkegaard, og det virker slet ikke, som om vi er færdige med at se, på hvor mange måder potentialet kan udfoldes i denne avant-vokal-gruppe.
Info: We Like We "A New Age of Sensibility" er ude nu på Being Music. Der er releasekoncert den 16. december på Københavns Musikteater (RSVP). Stream hele albummet i SOUNDS.
previous post: The ongoing struggle of freeform arts and financial death –

an interview about WFMU documentary "Sex & Broadcasting"