Gäy –
grumsede vandstriber over Grenå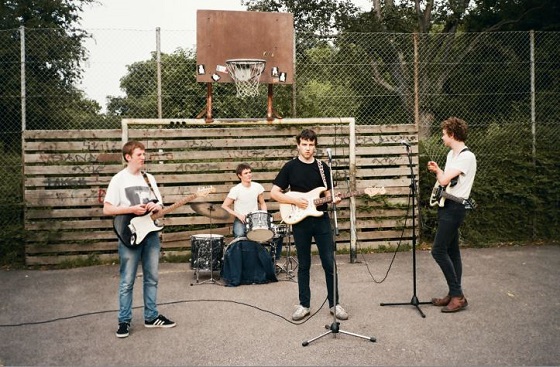 Asger, Thor, Jakob og Jonas er fire drenge, der spiller punket new-wave med naive hjerte-smerte melodier; "I've got a black scar on my blue, blue heart / blue blue heart, tear it apart". De kalder sig Gäy. På kort tid har de allerede opbygget et spændende arsenal af demoer, heriblandt de John Maus-lydende "Pool of Blood" og "Black Scar". Bag umiddelbarheden ligger der – ligesom hos Maus men også Girlseeker – en høj musikintelligens, hvor man konstant bliver i tvivl om klassiske musikbegreber som "autenticitet", "inderlighed" og "seriøsitet". Det er sjovt – men det er sekundært. For musikken er ganske simpel ikke til at stå for.
Førnævnte sange er møghamrende catchy, og "Black Scar" holder sig endda ikke tilbage med at lave melodi grandprix-tricket og gå en tone op til sidst. "Here Comes the Junky Wife" og "Gone With the Waves" viser lidt mere tænder, skruer op for guitaren og udfolder imponerende 60'er-melodier, der ikke virker som om, de kommer fra en flok 16-19-årige rødder fra Grenå.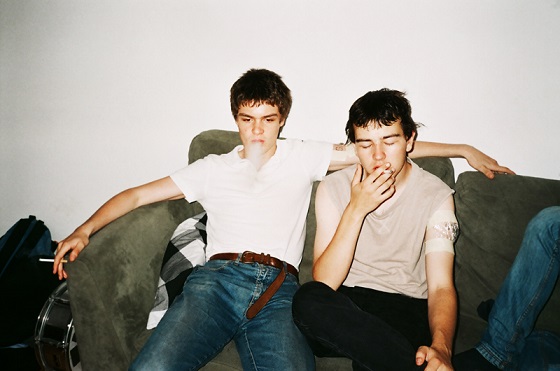 Gay har indtil videre spillet live på Henry's Dream (mon de har fået deres honorar?) og på Bakken. På deres Facebook gemmer der sig også mere eksperimenterende udfoldelser med godkendte titler som "Scott Walker is Dead (I Mustn't Touch Love)" og "Succession of Shocks". De har ikke udgivet noget endnu, men en EP er på trapperne fra bandet (endda det andet i denne uge fra Djursland på Passive/Aggressive). Fotos af Lasse Dearman.
previous post: Cut Hands –

rundt om de musikalske idiomer med djævleuddrivende afronoise (interview)