Introducing: The Dove Is Dead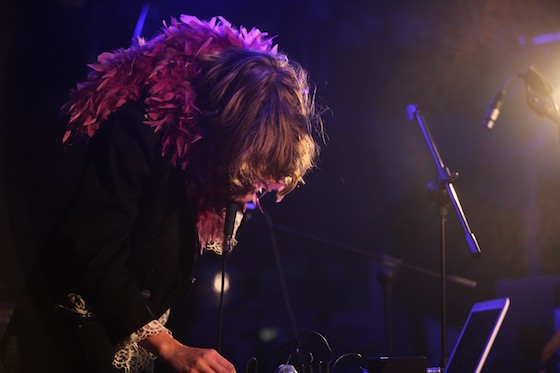 Et soveværelsesprojekt, der balancerer mellem det pulserende og ambiente, en flydende tekstur i fast form, som blandt andet kom med på Jonas Munks mixtape "The Dreamy Sounds From Odense 2001-2011". The Dove Is Dead (soundcloud) fra Odense er Jens Aagaards soloprojekt, som er ved at forlade puppestadiet. The Dove Is Dead er realiseret via eksperimenter både i optagelsen (brugen af rum/krukker/mikrofoner) og arrangementerne på computer, som blander det statiske ambiente med rigtige popmelodier. Mere balearisk end krautet, mere internationalt end dansk. Endnu intet udgivet, men en smagsprøve (en lille premiere) på nummeret "Alarcoma" herunder.
"The music he creates under the name The Dove is Dead blends together ideas from different genres such as lo-fi, post-rock, electronica and alternative pop. Sometimes he will do stuff in the tuneful end of the spectre and sound somewhat similar to Ariel Pink or Washed Out – other times he will sound closer to the repetitive and ghostly sounds of early Seefeel or Slowdive's 5 EP.''
The Dove Is Dead – Alarcoma (passive/aggressive rough mix)

previous post: Call it a comeback: At the Drive-In og Refused!