Smertegrænsens Toldere –
Kontant debut-syvtommer fra aarhusiansk supergruppe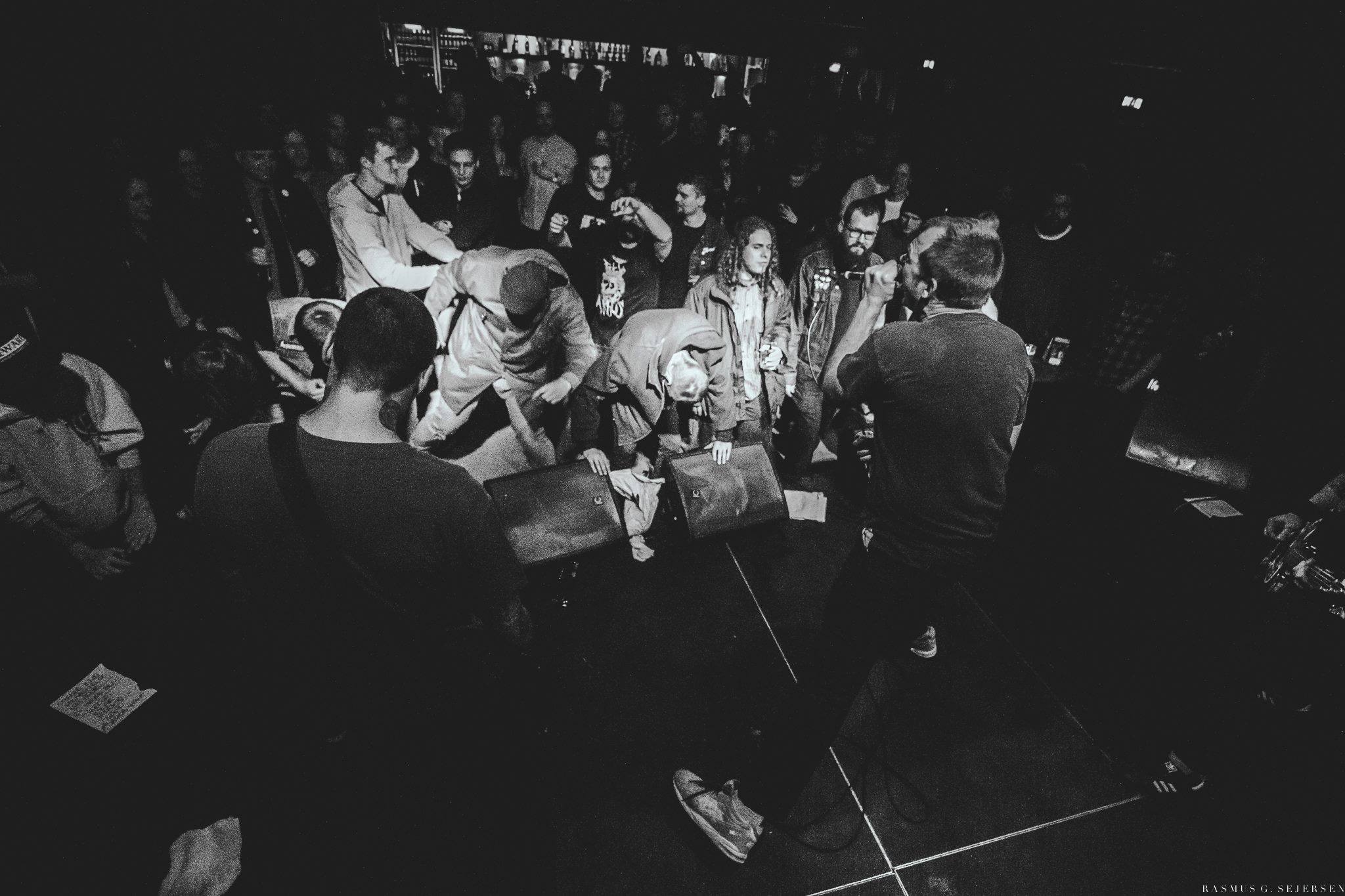 Af Simon Christensen – Foto af Rasmus G. Sejersen / Visuals by Man

Fire stærke kræfter fra Aarhus-scenens etablerede punkscene med Mads Stobberup (Cola Freaks, Tæve, Dature, Mastermind Rec., Klub Arrogant) og Jacob Bredahl (Hatesphere, The Kandidate) i spidsen står bag et nyt band med navnet Smertegrænsens Toldere.
Netop Mads Stobberups vokal og klarsynede/nihilistiske tekster vil være den letgenkendelige indgang til 'tolderne', som allerede fra "Dolker dit ansigt" lyder som en hurtigere, kortere og kondenseret hardcore punk-udgave af Cola Freaks, hvor også trommeslager Jacob Elving var en fast bestanddel, inden han blev hyret af Jay Reatard. Jonas Fræer Sørensen, der er trommeslager i The Guv'nors, indtræder her som bassist.
Første udgivelse er den eponyme 7″, som indeholder hele syv numre og har en spilletid på samlet syv minutter, selvom afslutningsnummeret "Nag" faktisk fader ud godt midtvejs og efterlader plads til 20 sekunders stilhed på denne hi-fi-lydende powerudgivelse. Smertegrænsens Toldere er lidt tungere produceret, formentlig i hænderne på Bredahl, og vil tale klart til fans af Cola Freaks, OFF!, Wipers eller Coke Bust.
Info: Smertegrænsens Toldere er Mads Stobberup, Jacob Bredahl, Jacob Elving og Jonas Fræer Sørensen. Download udgivelsen fra i dag på bandets Bandcamp-side, og den fysiske 7″ kommer fra tryk i begyndelsen af 2016 på Mastermind Rec.
previous post: Anden Enhed –

Improvisationer og systematisk synthesizermusik