Sugar –
Submerged on the dance floor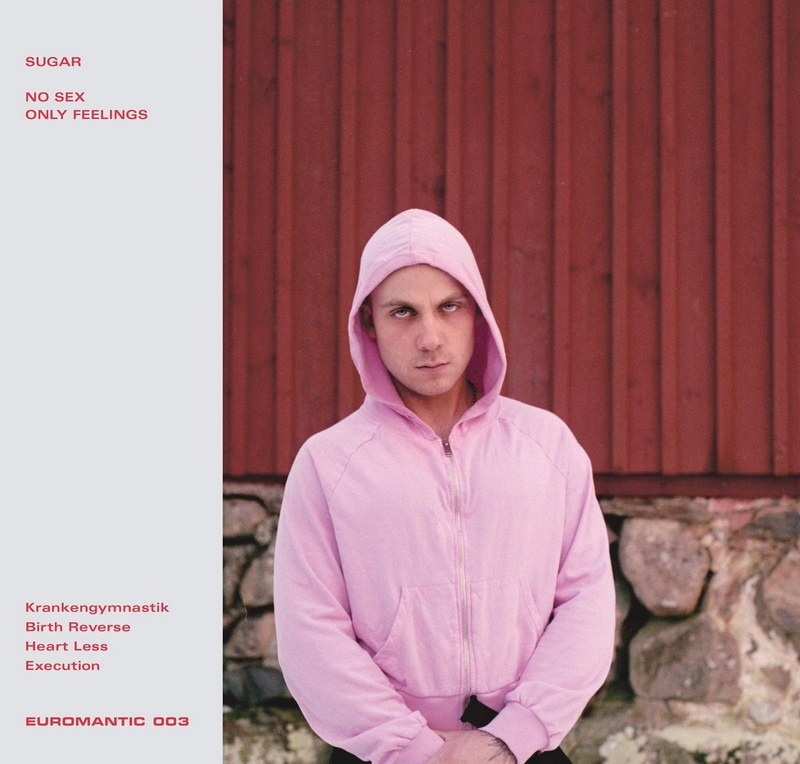 Sugar "No Sex Only Feelings" (Euromantic, 2018) – review by Cameron Pagett
Sometimes it's good to let loose… really loose. Have the ability to let yourself go and simply move and enjoy the moment, twist your hips, turn your head and give in. It's nearing 3 AM in Volume KPH at the gateway to spring with the windows shaking and nearly giving out from the booming speaker and footsteps pounding on the pavement. "I've never heard him this good," one remarks.
This show in March was one of the first times an audience got to hear the much awaited new material from local DIY legend and Fast Forward co-founder Nikolaj Jakobsen (aka Sugar). He played a real cracker of a set including a lot of the tracks from his album "No Sex Only Feelings" which was released some months later, in the beginning of September.
The night at Volume was marked by many memorable performances, and from close memories and some worthwhile video evidence the party hit full tilt and begat a frenzy during a fast, furious and melodic 2.5 hours. It was the perfect setting and size with bursting prismatic lights, expansive sound and an attendance hitting the over 1,000 mark.
Now, the album is finally out, and it is fantastic. The diligent and precise mixing is accompanied by a wonderfully executed work in mastering from local wizard Joel Krozer. If you have any familiarity with the Copenhagen techno world which is characterized by a 140 BPM tempo, a hard, pulsing kick with a lean toward dancy melodic bliss, then this album is a coronation of sorts to a style defined and raised in numerous studios across the city. Læs resten