Spost – vanviddets blobberi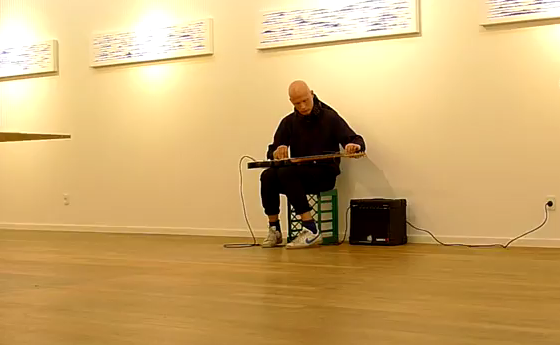 "Ok, OK! Var det rigtigt? Men der var det der dyr, men der var det der dyr, der var det der dyr!" Mød den etno-københavnske tale-guitar-demagogiske musikgruppe Spost, der nyder tilværelse som et frit, vanvittigt og dansksproget orkester med både fragmenterede, multimelodiske, dorske, slaviske, monotone, østjydske, atonale og andre uventede elementer. Bandet tæller medlemmer fra andre noise, art og improorkestre, uden at skulle gå i detaljer her.
lidt info om spost: jonas okholm er sang. claus haxholm er bas og guitar. jan s. hansen er guitar. mathias sæderup er guitar. kristian poulsen er guitar. toke flyvholm er trommer. toke tietze mortensen er af og til trommer og slagtøj. musikmæssigt ligger spost og blobber rundt imellem improvisation og numre, der mere har struktur som rockmusik. referencerne kan derfor godt være lidt forskelligartede. de kunne være no wave som f.eks. dna, mere free jazz/impro-agtige sager som derek bailey, eller mere midt imellem det hele: henry flynt, eller lidt etno a la sublime frequencies, eller mere tranceinducerende: minimalmusik eller glenn branca, eller the fall-rock. for mig (jeg ved ikke helt, hvordan de andre tænker det, kristian red.) er det ret vigtigt, at musikken lægger sig imellem forskellige udtryk og genererer noget tredje og derigennem fremprovokerer en eller anden form for overraskelse – både for os selv og andre.
Spost transmitterer to numre til Passive/Aggressive, begge optaget live, hhv. et ældre nummer med fantastisk rablen "Sikke Et Udtryk" og et behageligt forårsnummer "Fisker". Spost arbejder med nyt materiale, som for størstedelen er optaget i efteråret 2011, og som udmønter sig i en fuldlængde debut. Gruppen spillede blandt andet på Festival Of Endless Gratitude i 2011.
previous post: Helm – Passive/Aggressive Mixtape